SAY GOODBYE
TO PESTS
The Croach® Pest Control Guarantee
If pests return between
regularly scheduled treatments,
we will retreat for FREE.
REQUEST A PEST INSPECTION
Let's Exterminate Your Pest Control Problem
Your home should provide a safe, comfortable, and healthy living space. But when ants take over your kitchen, mice scurry around your attic, a wasp nest is keeping you indoors, and spiders are creeping you out, Croach® pest control and prevention is the solution.
After a comprehensive inspection, we'll share our findings, answer questions, and create a tailored strategy to manage your pest control needs. Croach® technicians are experienced, friendly, and extremely thorough.
How Does Croach® Protect Your Home and Family?
Your free estimate begins with a whole-house inspection – inside and out. It isn't effective to treat the symptoms of your pest problems like exterminators do. You need to uncover why you have unwanted guests.
What species of pest are they? How are they getting into your home? What is attracting them to your property?
Croach® gets to the bottom of your pest control issues by assessing existing concerns as well as potential risks.
You didn't invite pests into your home, and we'll make sure they get the message.
6,879 Verified Customer Reviews
(and counting)

We really appreciate you coming out to check on the ants and treating them. And we always like the new knowledge you give us on pests and how to control them. We learn from all your technicians at each visit.
Puyallup, WA

It is a pleasure to have Croach come to our home and exterminate. You get the job done quickly and, most importantly, we have no insects or rodents. Hooray!
Hudson, CO

During a Pandemic where services are scarce, your technicians were extremely respectful of our property and took all measures in keeping our home and our family safe, while still performing their job at a high level. As always, we appreciate Croach in helping us manage our pest control.
Bothell, WA

Ryan was very professional and helpful. Thank you for your service, especially taking care of the sweet ants! They're not marching on my counter one by one anymore.
Tigard, OR
Our Pest Control Services



Get Rid of Mice and Rats


The facts about rats and mice are they are dangerous. They carry serious bacteria and viruses you get exposed to by breathing in contaminated dust or touching rodent droppings. And though all rodents cause property damage, deer mice might be the worst. They chew holes in walls, under cabinets, destroy attic insulation, and gnaw on electrical wires – causing a fire hazard in your home. You can try bait and mousetraps, but ongoing prevention paired with house mouse control and rat extermination is the best way to get rid of mice and rats for good.



Get Rid of Ants


DIY ant control products get rid of ants you see crawling around but don't destroy the queen or the colony. As your efforts bring chaos back to the ant nest, the ants will scatter and build new nests nearby. To get rid of them, first identify the types of ants invading your space. Each species requires different treatment and prevention methods. Your home may play host to carpenter ants, sugar ants, Allegheny mound ants, or fire ants. Avoid the costly repair of carpenter ant damage and get rid of all ants before they become a nuisance or a hazard.



Get Rid of Wasps


Wasps, hornets, and yellow jackets can be dangerous and even life-threatening. A perceived threat to their nests, above or below ground, makes wasps aggressive. They may swarm, bite, or sting multiple times, depending on the types of wasps living on your property. We do not recommend you try to get rid of wasps on your own. Bees are pollinators and an important part of our ecosystem. But they can still cause trouble for humans. We will remove and relocate a bee hive whenever possible. Ongoing prevention deters bees and wasps from returning.
Get Rid of Spiders
Spiders are creepy crawlies we simply don't want in our homes. But some
spider species
have a venomous bite (like the
yellow sac
, black widow, and
brown recluse
) or cause allergic reactions. Others, like the
Hobo spider
, inhabit your home for food, water, and shelter. If you're seeing too many spiders, you have other pests in the house feeding the spider population. To
get rid of spiders
, make your home a less attractive environment and seal spider entry points. Get professional
spider pest control
to deal with all rodents, bugs, and insects invading your home.
Get Rid of Cockroaches
If you see even a single cockroach in your home, you likely have a
cockroach infestation
. Roaches are nocturnal, live in groups, and breed in big numbers all year long.
Getting rid of cockroaches
is a major challenge. They've survived millions of years in every climate, eat almost anything, and can live without food (or a head) for weeks. Flying American cockroaches come through open doors or windows while German cockroaches hitch a ride in items you bring indoors. Professional
cockroach control
exterminates all the roaches, their nests, and then retreats for hatched egg sacs.



Get Rid of Bed Bugs


Bed bugs cannot jump or fly. Instead, they crawl onto people, clothing, and belongings in search of their next meal. The most common ways you get bed bugs are from people visiting your home, gyms, hotel rooms, and public transportation. Though they can be seen with the naked eye, it's easier to search for bed bugs using a flashlight or magnifying glass. One sign of infestation is the appearance of bed bug bites. They are red, itchy bumps on your skin, similar to mosquito or flea bites. Don't delay. Call Croach today to get rid of bed bugs before they take over your home.
SERVICE AREAS
Croach Pest Control Locations
Need rodent control? Having a bug problem? Keeping you and your family safe from common household pests is what we do best. Wondering if we service your neighborhood? Check out our service areas!
Seattle, WA
We protect families in Seattle from Aberdeen, Elma, and Olympia in the southwest, north on I-5 through Tacoma and Federal Way, all the way up to Bellingham in the north, south on I-5 through Mt. Vernon, Marysville, and Everett, out west to Kirkland, Bellevue, and the North Bend area off of I-90. We specialize in exterminating bedbugs, rats and mice, wasps, moles, ants and spiders.
Post Falls, ID
We protect families in Post Falls–Spokane communities south on US-95 to White Bird, Grangeville, Cottonwood, Harpster, Kooskia, Lewiston, and Orofino, north on US-95 to Coeur d'Alene, Bayview, and Sandpoint. Off US-195, we serve Tri-Cities to the west up to Cheney, Deer Park, and Loon Lake. We specialize in exterminating carpenter ants, bed bugs, spiders and rodents.
Portland, OR
We protect families in Portland from Castle Rock, Battle Ground, and Vancouver to the north, Forest Grove, McMinnville, and Beaverton to the west, from Eugene in the south up I-5 through Corvallis, Albany, Salem, and Wilsonville, to Clackamas, Gresham, and out to Mt. Hood Village in the east. We specialize in exterminating ants, stink bugs, and roaches.
Boise, ID
We protect families across Treasure Valley from Boise and Garden City, north on ID-44 to Eagle, Star, and Middleton, south on I-84 to Caldwell, Maddens, Moss, and Nampa, east to Sonna and Meridian, and south on ID-69 to Kings Corner, Deal, and Kuna. We specialize in exterminating rats and mice, ants, spiders, bees and wasps, and cockroaches.
Denver, CO
We protect families north on I-25 through Thornton, Frederick, Mead, Loveland, and Windsor, to Morrison and Littleton in the west, to Commerce City and up I-76 to Brighton and Hudson in the northeast, on I-225 to Aurora, and south on I-25 through Centennial, Parker, and Castle Rock. We specialize in exterminating silverfish, wasps, spiders, and deer mice.
Columbia, SC
We protect families from Columbia west of I-26 in Gaston, Gilbert, Lexington, Leesville, Prosperity, and Red Bank, east of Cayce and West Columbia, north on I-77 to Blythewood and Ridgeway, east on I-20 to Elgin, Lugoff, and Camden, and SC-764 from Eastover to Hopkins. We specialize in exterminating both drywood and subterranean termites, spiders, cockroaches, and rodents.
The Value of Your Pest Control? Priceless.
Infestations happen quickly due to aggressive reproduction. Predator pests and critters are then attracted to your home to feed on the existing pest population. It becomes a cycle of frustration and stress for you that is dangerous and expensive.
Health Concerns: Bites, asthma, allergies, illness, and disease.
Sanitary Issues: Feces, breeding, and contamination of food supply.
Property Damage: Furniture, electrical wiring, foundation, insulation, and personal belongings.
Infestations: Aggressive reproduction. The attraction of new pests which feed on the current pest population.
Maintain a constant barrier of pest control protection inside and around your home.
Get Pest Free Today!
FREE PEST INSPECTION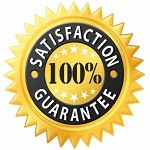 PEST CONTROL RETREATS GUARANTEE
If in between regularly scheduled services you have pest activity in your home, Croach® pest control will return and retreat the affected areas free of charge. If after two retreats we have not fixed the problem, we will refund your last full payment.