Get Pest Free
in Charlotte, NC
Charlotte's subtropical climate with four distinct seasons makes it an appealing place for people to live. And wherever people like to live, you can be sure pests find it attractive too.
✓ Get a free whole-house pest inspection – inside and out.
Why Do We Have Pest Problems in Charlotte?
Charlotte is blessed with ample precipitation throughout the year, which supports our beautiful gardens and vegetation year-round. This optimal combination of favorable climate and natural resources also creates the perfect environment for pest issues, particularly non-native pests like the spotted lanternfly.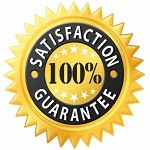 Retreats Guarantee
We guarantee a retreat of pest issues that arise between regularly scheduled services. Ask for more details when you sign up.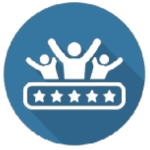 Thousands of Customer Reviews
Trust Croach® pest control reviews of friends and neighbors near Charlotte and browse customer surveys of their pest management technicians.
Charlotte, the Queen City of Mecklenburg County
Charlotte truly is a gem deserving of the moniker 'Queen City'. The first US gold rush occurred here! The Mint Museum pays tribute to Charlotte's history as the primary gold producer in the United States prior to 1850.
It's also the birthplace of NASCAR and home to professional sports teams including the Carolina Panthers football, the Charlotte FC soccer, and Hornets basketball.
The Hornets got their name from an incident in the Revolutionary War when British General Cornwallis described the city as "a hornet's nest of rebellion". But residents of Charlotte don't have to tolerate hornets, or any other pests, on their property. Croach® is here to help.
Our Pest-free Satisfaction Guarantee for Charlotte
If you ever experience pests between scheduled treatments, we'll come back out to give you an intermediate, complimentary treatment. Your comfort and satisfaction are our top priority.
Enjoy your comfortable Charlotte home with peace of mind knowing that Croach® professionals have got your pest management concerns in check. And when you want to see bugs, just head over to Discovery Place's Insect Alley.
Got Rid of the Wasp Nests and Spider Webs

Croach® provided treatment for spiders, wasps and carpenter bees as discussed when deciding on this service. The technician was pleasant & got right to work. Of course, his extended reach cleaning tool took care of the really out-of-reach wasp nests and spider webs. Glad I don't have to clean those around the eaves & soffits!
Pest Control Services by Croach® Exterminators Near Charlotte
Get rid of the spotted lanternfly, ants, carpet beetles, cockroaches, mice and rats, silverfish, spiders, ticks, wasps and other stinging, biting, crawling, and flying pests. We serve Charlotte residents in single-family homes, apartments, HOAs, and light commercial buildings.
Charlotte, NC Regional Office
5100 Reagan Drive, Suite 14
Charlotte, NC 28206
Business Hours
Mon 8AM-6PM
Tue 8AM-6PM
Wed 8AM-6PM
Thu 8AM-6PM
Fri 8AM-6PM
Sat 9AM-2PM
Sun Closed
Licensed, Bonded, Insured
NC Pest Control License #2272PW
Live Pest-Free in Charlotte!
We invite you to accept our offer for a FREE preliminary inspection. Our expert technicians identify which pest species are causing problems in your home or yard, and then they develop an individual treatment plan using best practices to eradicate the pest problem.
You've got better things to do with your time than wasting it worrying about pests on your property. Call Croach® pest control today!
Charlotte Pest Control Service Area
We provide services across the Charlotte region including Belmont, Charlotte, Concord, Davidson, Gastonia, Harrisburg, Huntersville, Kannapolis, Lowesville, Matthews, Mint Hill, Monroe, and Mooresville.