Get Rid of Wasps in Columbia, SC
When you have lots of wasps hovering around your home, the chances are that you have a wasp nest. You might not see it because it could be in an obscure part of your property, such as the roof, attic, garage, tree branches, lawn furniture, crevice of your wall or in the garden. Even if you know where the nest is, it's wise to involve pest control service providers to get rid of wasps.
Outstanding Job!
Josh was great today! He paid attention to the details and concerns I had and was thorough in his treatment. I explained to him about the wasps and hornets. He took notice and let me know the outcome. Fantastic service! He did an outstanding job, as usual! He communicates well and is very knowledgeable of his trade. Please continue to send him to the house.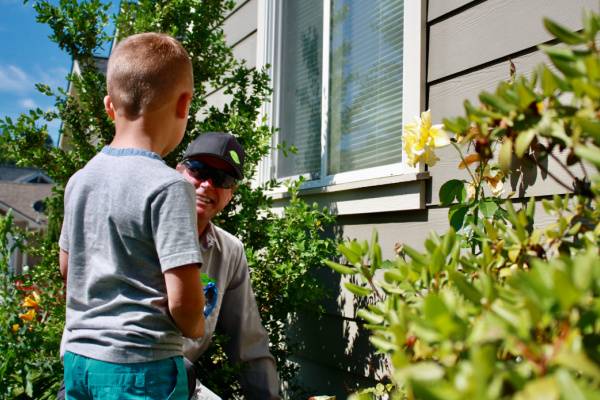 Common Wasps near Columbia
Paper Wasps: Paper wasps are easy to recognize from their papery nests, which they make by mixing fiber from dead wood with their saliva. They feed on nectar and are beneficial to gardeners when it comes to pollinating plants and eating caterpillars. The least aggressive type of wasp, paper wasps usually only attack when threatened (such as when you destroy the nest).
Yellow Jackets: The yellow jacket refers to various wasps with black and yellow stripes like honeybees (no wonder there is often confusion between the two). Yellow jackets mostly nest in shrubs, trees, and other protected places (cracks in walls, shrubs, and tree stumps). They feed on tree sap, flower nectar, fruits, and other sugary foods. Their stingers are lance-like and produce life-threatening venom to those with allergies.
Bald-Faced Hornets: The yellow jacket's close relative, black-faced hornets, have a white face and a mostly black body. They mostly nest in bushes, trees, or cracks in walls. They are predators, eating flies and other insects, and they may eat sugary foods too. You can know you have a black-faced hornet in your home by the presence of an elevated nest. If you have an allergy, a sting from these insects may cause severe conditions.
Southeast European Hornets: The European hornet is longer than many other hornets or wasps you typically come across - they can grow up to 1.5 inches in length. Their abdomen is marked with brown and yellow stripes, and the face is pale with dark eyes. The wings are reddish brown and legs are brown with black tips.
Mud Daubers: The mud dauber derives its name from the nests in which it lives. Female wasps use mud to create durable nests for their colonies. They prey on other insects (like spiders), but they also feed on nectar. Unlike other types of wasps, mud daubers rarely sting, though they use their venom for incapacitating their prey.
Professional and Understanding!
I had a bald hornets nest on my home. The company was very professional helping me get that nest removed from my home. Today, they did a quarterly inspection and I really appreciate the detailed communication of the services that were provided today. Thank you Cam!
How to Get Rid of Wasps
Whether your Columbia area home has exposed or concealed wasps nests, using D-I-Y methods to get rid of them isn't advisable. It could result in stings to you and other family members. Instead, you should hire a professional pest control service provider to help get rid of wasps.
An experienced wasp control provider has qualified employees who know how to get rid of wasps safely. First, they guard you from the anger of disturbed wasps, and secondly, they protect you from improper use of store-bought wasp killer insecticides. Above all, they proactively defend your home from getting a second wasp infestation.
You don't have to deal with a wasp invasion by yourself. Leave it to the experts to make your Columbia home safe from these stinging insects.
Get in touch with Croach® by calling 803-830-5420 today or schedule your free pest inspection online.
Free Pest Inspection
---
Service Areas
We provide affordable, effective pest control services in the River City to include greater Cola: Batesburg-Leesville, Blythewood, Camden, Cayce, Chapin, Columbia, Dentsville, Forest Acres, Eastover, Elgin, Gaston, Gilbert, Hopkins, Irmo, Lexington, Lexington County, Lugoff, Oak Grove, Pomaria, Prosperity, Red Bank, Ridgeway, Saint Andrews, Seven Oaks, and West Columbia.
Licensed, Bonded, Insured
License #CA033446