Get Pest Free
in Greenville, SC
Southern hospitality and sophistication converge in the 'textile capital of the world'. Greenville businesses and homeowners put their trust in Croach® for state-of-the-art pest control delivered by family-friendly, professionally-trained technicians.
✓ Get a free whole-house pest inspection – inside and out.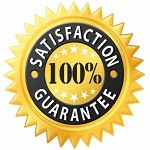 Retreats Guarantee
We guarantee a retreat of pest issues that arise between regularly scheduled services. Ask for more details when you schedule your initial pest inspection.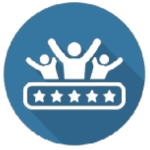 Thousands of Customer Reviews
Trust Croach® pest control reviews of friends and neighbors near Greenville and browse customer surveys of their pest management technicians.
Respect for the 'Green' in Greenville
Croach® uses eco-friendly extermination methods because, like you, we care about our natural world. Croach®'s integrative pest management approach maximizes successful pest management while minimizing health and environmental risks.
We are experts at identifying pest species and utilizing best practices to eradicate them, and more importantly, to prevent their return.
Multiple Strategies for Pest Prevention
Exclusion, for instance, is the process of blocking the pests' entry to your property. We also understand how to break the breeding cycle of pests to stop an infestation once and for all.
Every situation is unique, so upon our preliminary inspection, we'll develop a treatment plan, customized just for your home and property. Now you can enjoy your home with the confidence that Croach® has your pest management under control.
Southern Hospitality and Sophistication
With legions of irresistible coffee houses, wineries and breweries, Greenville inhabitants enjoy toasting the good life with the most delectable libations in the south. And, with Greenville's temperate climate, we especially like entertaining outside, whether we're meeting up with friends on Main Street or casually chillin' in our own cozy backyards.
What we don't like anywhere are annoying pests and stinging bugs buzzing around our refreshments and snacks. It's hard to escape ants, in the outdoors and the kitchen. Or wasps that love our sweet tea, sodas and lemonade. Your Croach® treatment plan takes into consideration the seasonality of pests, like the spotted lanternfly, to proactively prevent them from disturbing your peace year-round.
Blessed with Best Service!

We were blessed with two VERY professional workers, Robby and Jonathan. They divided up the locations and worked for one hour each, in and around the house, along a walkway to the lake, and spider extermination on the dock. They were serving to please and kept asking if there was anything else they could do. We couldn't have asked for better service!!
Read more from Walter H.
Highly Recommend!

I have experience with a few different pest control companies, and I must say I'm very pleased with Croach®. Daniel just finished servicing my home and I greatly appreciated his attention to detail in my garage especially, taking down all the spider webs and making sure I have a strong defense line to make sure nothing comes in my home. Thanks Croach®! I highly recommend this company!
Read More from Brittany R.
Pest Control Services by Croach® Exterminators Near Greenville
Get rid of termites, ants, carpet beetles, cockroaches, mice and rats, silverfish, spiders, wasps and other stinging, biting, crawling, and flying pests. We serve Greenville residents in single-family homes, apartments, HOAs, and light commercial buildings.
Live Pest Free in Greenville!
Our family-operated company is here to make your life just a little bit less stressful and complicated. You can trust Croach® for affordable, eco-friendly, and effective pest control services that give you peace of mind, so you can relax and enjoy the gracious lifestyle of Greenville pest-free!
Call today for complimentary pest inspection.
Croach® Pest Control
28 Boland Ct UNIT 28
Greenville, SC 29615
(855) 488-7378
Licensed, Bonded, Insured
SC Pest Control License # CA033446
Greenville Pest Control Near Me
Croach® proudly serves all Greenville neighborhoods, including Hampton-Pinkney, North Main Community, Alta Vista, Augusta Road, Chanticleer, Greenville Country Club, Montebello, Overbrook, Gower Estates and West End Historic District.
We also provide services to the neighboring communities of Anderson, Arcadia, Arcadia Hills, Berea, Brookhaven, Chick Springs, City View, Clemson, Conestee, Drayton, Dunean, Fairmont Mills, Five Forks, Fountain Inn, Gantt, Golden Grove, Greer, Judson, Magnolia Acres, Mauldin, Overbrook, Park Place, Parker, Piedmont, Powdersville, Sans Souci, Saxon, Simpsonville, Spartanburg, Startex, Taylors, Travelers Rest, Wade Hampton, Welcome, West View, White Horse, Whitney Heights, Willow Heights, Woodberry, and Woodfield.