Get Pest Free
in Mauldin, SC
Safety, comfort, and quality are important values in the city of Mauldin. You've got an internationally accredited police department, a highly rated fire department, and a local pest control company (Croach®) helping you achieve peace of mind.
✓ Get a free whole-house pest inspection – inside and out.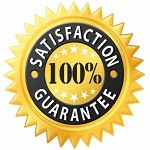 Retreats Guarantee
We guarantee a retreat of pest issues that arise between regularly scheduled services. Ask for more details when you sign up.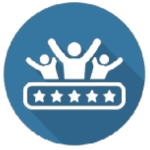 Thousands of Customer Reviews
Trust Croach® pest control reviews of friends and neighbors near Mauldin and browse customer surveys of their pest management technicians.
State-of-the-Art Pest Control in Mauldin
Along with world-class emergency service providers, Mauldin business and home owners count on Croach® for the most advanced pest control management services. Croach® exterminators utilize the safest, most eco-friendly practices to safeguard Mauldin's residents and protect the environment.
Effective Pest Control is a Long-term Strategy
We're not simply exterminators; we design long-term pest control strategies to proactively address pests in every season year-round. Our focus is on preventing the pests from returning using a process called exclusion, which means blocking the pests' entry to your property. And we arrest pest infestations by interrupting the breeding cycle.
Pest-free Satisfaction Guarantee
If you ever experience pests between scheduled treatments, we'll come back out to give you an intermediate, complimentary treatment. Your comfort and satisfaction are our top priority.
Enjoy the easy life in your comfortable upstate home with peace of mind knowing that Croach® professionals have got your pest management concerns under control.
From Sleepy Railroad Stop to Fast-Growing Suburban Community
Mauldin's history dates back to the Revolutionary War, but the area remained quiet and agricultural until the middle of the 20th century. The city is honored to be home of the south's favorite condiment, Duke's Mayonnaise, but mostly it's proud to be among the most desirable and fastest-growing bedroom suburbs of Greenville. Residents enjoy the charming country scenery and laid-back rural lifestyle. They also appreciate its favorable location, close to the beautiful Blue Ridge Mountains, and with easy proximity to large metropolitan areas like Charlotte and Atlanta.
Can Country Living Ever Be Pest Free?
Yes! Homeowners in Mauldin never need to tolerate sharing their space with pests. Croach® pest control makes it easy and convenient for Mauldin families to enjoy country living - without the pests! We employ leading-edge integrative pest management strategies that maximize the success of our pest control services while reducing environmental risks so your family and pets are safe. Don't just take our word for it. Your neighbors are singing our praises!
Outstanding Service!

Alex was wonderful. He was on time, knowledgeable, friendly, funny, answered all my questions, and did an outstanding service for our home. Read more Mauldin reviews
Took Care of the Spiders!

Alex is very punctual and friendly. He took care of the spider problem in the front entrance hallway, the roaches in the kitchen and bathrooms. I have no hesitation in recommending Croach Pest Control to my friends. Thank you Croach for servicing our area. Read more from Mall W.
Pest Control Services by Croach® Exterminators Near Mauldin
Get rid of the spotted lanternfly, termites, ants, carpet beetles, cockroaches, mice and rats, silverfish, spiders, wasps and other stinging, biting, crawling, and flying pests. We serve Mauldin residents in single-family homes, apartments, HOAs, and light commercial buildings.
Live Pest-free in Mauldin!
Our company is family owned and operated; not a franchise. We offer affordable, effective and friendly service. Call for a FREE preliminary inspection, and find out how our professional pest control services keep your Mauldin property free of pests.
Licensed, Bonded, Insured
SC Pest Control License # CA033446
Mauldin Service Area
Croach® serves all Mauldin neighborhoods, including Whispering Oaks, The Grove, Hadley Park, Brookside, Planters Row, Carlton Place, Cobblestone Cove, Knollwood Heights, Eastcreek Park, Greenbriar, Hillsboro and Butler Station.