Get Pest Free
in Concord, NC
Concord's subtropical climate along with pleasant rolling hills and forested terrain makes it an appealing place for families to live. But, pesky pests find the town and country lifestyle very attractive too! Get the best Concord pest control.
✓ Get a free whole-house pest inspection – inside and out.
Why are Pests a Problem in Concord?
The first settlers founded Concord around 1750, and the city has continued to thrive in the pleasant Piedmont foothills of North Carolina ever since. Blessed with ample precipitation throughout the year, Concord supports agriculture as well as our historic and beautiful Memorial Gardens. It's this desirable combination of favorable climate and natural resources that appeals to families, and also creates an optimal environment for pests.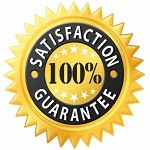 Retreats Guarantee
We guarantee a retreat of pest issues that arise between regularly scheduled services. Ask for more details when you sign up.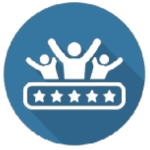 Thousands of Customer Reviews
Trust Croach® pest control reviews of friends and neighbors near Concord and browse customer surveys of their pest management technicians.
'Where Racing Lives' is the Top Tourism Destination in North Carolina
Concord is considered to be the most visited city in North Carolina! Credit for its record-breaking tourism primarily goes to Charlotte Motor Speedway and the Concord Mills shopping and entertainment venue.
Lots of People = Lots of Pests
People drop food crumbs and spill sweet drinks all over the place, which attracts hungry pests, like cockroaches, ants, wasps and rats. But residents of Concord don't have to tolerate pesky insects and rodents in their homes or on their property. Croach® is here to get your pest problems under control.
Our Pest-free Satisfaction Guarantee for Concord
If you ever experience pests between scheduled treatments, we'll come back out to give you an intermediate, complimentary treatment. Your comfort and satisfaction are our top priority.
Enjoy your comfortable Concord home with peace of mind knowing that Croach® professionals have got your pest management concerns in check. And when you want to see unusual critters, just head over to Sea Life.
Very Pleased!

I have experience with a few different pest control companies, and I must say I'm very pleased with Croach. Daniel just finished servicing my home and I greatly appreciated his attention to detail in my garage, especially taking down all the spider webs. He's making sure I have a strong defense line so nothing comes in my home. Thanks Croach! I highly recommend this company!
Read more from Brittany R.
5-Stars!

Victor came to service our house. It was just before Thanksgiving and he was pretty new. It was obvious that he wanted to do a good and thorough job. And he did. I'm really glad that he will be coming to take care of my pest control needs. Especially because my wife is scared silly of bugs and mice! Victor is a 5-star performer!
David S. Read more Facebook reviews.
Long-Term Pest Control versus One-Time Extermination
Your local Croach® pest control exterminators employ leading-edge integrative pest management techniques to keep Concord business and home owners pest free. The leading objective of IPM is to maximize the success of our pest control services while reducing environmental risks so your family and pets are safe.
We focus on preventing the pests from returning utilizing a process called exclusion, which means blocking the pests' entry to your property. And we stop infestations by interrupting the breeding cycle of pests. We are dedicated to providing long-term proactive pest control, during every season, year-round, and we're always alert to new problems, like the spotted lanternfly.
Pest Control Services by Croach® Exterminators Near Concord
Get rid of the spotted lanternfly, ants, carpet beetles, cockroaches, mice and rats, silverfish, spiders, wasps and other stinging, biting, crawling, and flying pests. We serve Concord residents in single-family homes, apartments, HOAs, and light commercial buildings.
Live Pest-Free in Concord!
Give us a call today for a FREE preliminary inspection. Our expert technicians identify which pest species are causing problems in your home or yard, and then they develop an custom treatment plan using best practices to eradicate the pest problem.
Don't waste precious time worrying about pests on your property, when there is so much to enjoy in Concord! Call Croach® pest control today!
Licensed, Bonded, Insured
NC Pest Control License #2272PW