Get Pest Free
in Frederick, CO
Are pests making you want to escape in a hot air balloon? Call Croach® Pest Control for effective, eco-friendly pest control, and live comfortably in your Frederick home.
✓ Get a free whole-house pest inspection – inside and out.
Living the Wild Life in Frederick
Residents of Frederick enjoy 26 acres of park land per 1,000 people, which is a significantly higher percentage than other communities in the Front Range. And, as an added bonus, most residents have a neighborhood park within walking distance of their homes.
But wildlife and park pests can interfere with outdoor fun in your own backyard or make your time spent indoors unbearable. Fortunately, Croach® pest control offers eco-friendly extermination and treatment services in Frederick for home and business owners.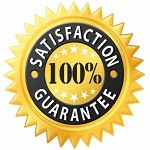 Retreats Guarantee
We guarantee a retreat of pest issues that arise between regularly scheduled services. Ask for more details when you sign up.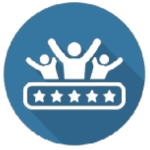 Thousands of Customer Reviews
Trust Croach® pest control reviews of friends and neighbors near Frederick and browse customer surveys of their pest management technicians.
Quick! Professional!

Matthew was awesome! He arrived on time, and quickly sprayed and treated our entire home. He was very personable and professional. I highly recommend him. For my next treatment, please send him again. Thank you!
Read more reviews from Frederick
Praise and Appreciation!

I have high praise and appreciation for Trevor. He explained what he would do before he started, and was very much willing to answer questions. He was prompt, clean, and personable, and seemed to be skilled and thoughtful about working in and around the house. Thanks!
Read more reviews from Frederick
Eco-Friendly Pest Control in Frederick, CO
The State of Colorado encourages an Integrated Pest Management (IPM) approach to pest control, and Croach® is happy to comply. We whole-heartedly agree that this type of program is safer and more effective because it:
targets specific pests
uses fewer chemicals
is mindful of Frederick's natural environment
There are many DIY pest prevention methods for homeowners. But some IPM strategies, like exclusion, are more difficult to apply without knowledge and training. And others just aren't powerful enough for persistent pests that invade your home. That's where Croach® Pest Control's experience comes to the rescue.
What is Integrated Pest Management?
The IPM concept involves using care and forethought to prevent pest problems to begin with. And when pest problems do occur, they are treated with minimal chemical interventions. The goal of IPM is to reduce the risk to people and the environment. As such, IPM is a long-term approach to pest control that goes far beyond one-time chemical extermination.
Most Common Pests in Frederick Homes
Pests are a prevalent problem in homes across Frederick. These unwelcome visitors can make themselves comfortable in any room, from the kitchen to the bedroom to your outdoor spaces.
However, with the help of Croach® Pest Control's team of experts, we provide eco-friendly solutions to pest control that are safe for you, your family, and the environment.
Pests, Room by Room
Let's take a closer look at the different pests commonly found in each room of your home, and explain how Croach® Pest Control's IPM approach helps to keep your home pest-free.
PORCH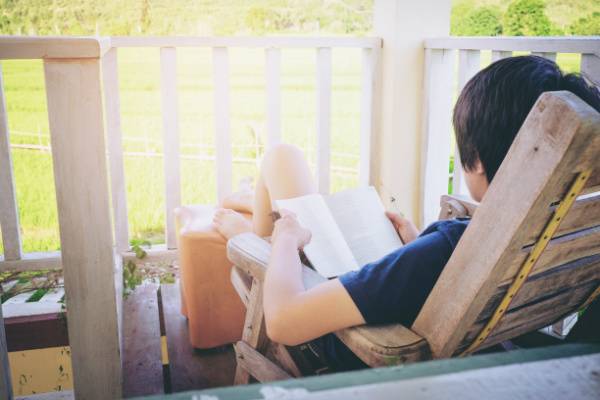 Wasps like to build their nests on your house's exterior walls, usually in a place protected from rain, like eaves and awnings. It can be challenging for an average homeowner to safely remove nests, which is why professional help is available from Croach®.
Spiders also take up residence in corners of the porch ceiling where their webs rest undisturbed, and they catch plenty of prey.
Your Croach® technician understands the seasonality of pests in order to thwart them, and about their life cycles to break the reproductive cycle.
IPM strategies to help keep wasps and spiders under control include removing nests, reducing attractive food sources and targeted use of insecticidal sprays.
KITCHEN
Ants are frequent kitchen raiders. They come seeking food, water and refuge. Wet areas are particularly attractive to carpenter ants which are as detrimental to your home's structure as termites.
Cockroaches are fast reproducers and can infest your kitchen quickly. They're here for your food crumbs and water.
Silverfish feed on spilled food, as well as wallpaper paste, book bindings, and rayon fabrics.
To restore hygiene to your kitchen, your Croach® technician will quickly eliminate all pest infestations and contaminated materials, followed by proven IPM routines to prevent re-infestation.
These measures include sealing entry points, removing food sources, and setting insecticidal bait stations.
LIVING ROOM

Warmth is a prime quality that attracts rodents and spiders to your living room, especially in winter. Let's face it, living rooms often are cluttered with stuff filling every corner, and offering safe hiding places for pests.
Spiders love high ceilings where they can spin webs out of your reach.


To control spider populations, Croach® employs IPM techniques like removing webs and applying insecticidal sprays.

And if you eat in your living room, no doubt a dropped cookie crumb has satisfied the appetite of a mouse, ensuring it will return.


IPM strategies used to get rid of rodents include trapping and rodenticides. To prevent mice and rats from coming back, it's important to seal entry points.
BATHROOMS
You've probably experienced the nightmare of turning on a bathroom light in the middle of the night, and catching the sight of cockroaches scurrying away.
A common pest in Colorado schools is the silverfish. Not native to the area, their distribution is almost entirely due to human-assisted movement, and they can easily find their way into your home.
Both cockroaches and silverfish are attracted to dark, damp and humid environments, like your bathroom.
To prevent future infestations, it's important to identify and eliminate moisture sources. IPM remedies include fixing leaky pipes, using a dehumidifier or improving ventilation, and sealing entry points. Silverfish, in particular, favor cluttered areas, so reducing clutter helps to discourage their presence.
BEDROOMS
Bed bugs can infest homes and resort businesses year-round, but they are more commonly reported in the summer and fall months.
Bed bugs are found in places where people congregate for an extended period of time. It's easy to pick up bed bugs from public transportation, libraries, and hotel rooms. Bed bugs can also attach to anything in motion, like backpacks, purses, and luggage.
Once the infestation has been eliminated, IPM techniques like monitoring with interceptors, vacuuming and using mattress encasements are effective in preventing future bed bug infestations.
GARAGE

Any of these common Colorado pests will invade your garage. As in other rooms, the clutter, solitude and darkness offers quiet, hiding places where they can nest and breed.
If you have a sink or laundry area in the garage, they'll also be drawn to water. Upon spotting any evidence of mice in the garage, call Croach® for immediate help.
Our technicians remove spider webs, wasps nests and rodent dens from your home and garage.
In addition, your experienced and knowledgeable Croach® technician knows where to look for entry points and how to seal them up. Trapping, insecticides, and rodenticides will prevent re-infestation.
Our Pest-free Satisfaction Guarantee for Frederick
If you ever experience pests between scheduled treatments, we'll come back out to give you an intermediate, complimentary treatment. Your comfort and satisfaction are our top priority.
No Pests in My Home or Basement!

I recommend Croach Pest Control for home care pest service. There techs are very friendly, professional, and care about the needs of the customer. Since using Croach, which started in August 2020, I have seen little to no pest around my home, and NO pest inside my home or in the basement. Excellent job!
Read more from Willie L.
Recommend Highly!

Great company that takes care of my whole house, not just the first story like some large national pest control companies (i.e. wasp nests up high). Very professional folks work for them and I recommend this company highly compared to last several I used. We've had no pests or mice or anything in house or basement.
Read more from Christopher B.
Very Pleased with Response!

I am having work done on my home exterior this week and the contractor found that I had an insect infestation in my garage which was contributing to the problem. A representative from Croach came the same day (within an hour). He talked to me, looked at the problem, collaborated with the contractor, recommended a service plan and provider that he thought I would like to work with, and scheduled a time based on my schedule.

Within a day the service was completed by the project manager, Jess. She was fantastic. She explained everything she was going to do and what to expect next. She ensured that the products used would be safe for my pet, removed all of the webbing from my garage (which was honestly overwhelming), and generally was just really nice to work with.

This is my first experience with this company but I am really pleased with the responsiveness, ease, quality and price of service.
Read more from Dea T.
Pest Control Services by Croach® Exterminators Near Frederick
Get rid of bed bugs, ants, carpet beetles, cockroaches, mice and rats, silverfish, spiders, ticks, wasps and other stinging, biting, crawling, and flying pests. We serve Frederick residents in single-family homes, apartments, HOAs, and light commercial buildings.
Don't Let Pests Take Over Your Home: Call Us for Fast and Effective Solutions!
Enjoy the wildlife at Bulrush Wetlands, while Croach® keeps wildlife out of your home, and in the wild where it belongs!
Croach® Integrated Pest Management techniques involve a combination of preventive measures and targeted use of pesticides. This approach focuses on using the least harmful methods possible to control pests while minimizing risks to human health and the environment.
By identifying the specific pest species, understanding their behavior and seasonal patterns, and implementing targeted IPM techniques, Croach® is able to effectively manage pest populations in Frederick and surrounding communities.
Contact Croach® to schedule your free preliminary inspection today!
We serve all neighborhoods in Frederick including Rinn Valley Ranch, Prairie Greens, Eagle Valley, Old  Town, Countryside, Savannah, Fox Run, Summit View, Moore Farm, Maple Ridge, Park View, Carriage Hills, Glasco Park, and Morningside Estates.
Croach® Pest Control
3770 Puritan Way # B
Frederick, CO 80516
Licensed, Bonded, Insured
CO License #16006