Get Pest Free
in Salt Lake City Utah
The National Pest Management Association (NPMA) consistently warns of disease-carrying pests in Salt Lake City. Be wary of ticks, mosquitoes, rats, and mice.
✓ Get a free whole-house pest inspection – inside and out.
Salt Lake City Pest Control
What makes this such a great place for us to live, also makes it very hospitable for insects, rodents, and other pests. Salt Lake City has everything from the high mountains of the Wasatch Range all the way down to the unique Great Salt Lake shoreline. It is also the most populated region in Utah, with a large surrounding metropolitan area, boasting a population of more than 1.2 million people.
Our varied weather and climate invites a variety of wildlife. And that's why Salt Lake City has so many pest control problems. Let your Croach® technician give you peace of mind by developing and implementing a customized plan to eliminate pests in and around your home.
Pest Control Specialties Near Salt Lake City
Though we will conquer almost any pest issue, common pests in our area include bed bugs, spiders, carpet beetles, the mosquito, carpenter ants and pavement ants, yellow jackets, boxelder bugs, earwigs, and rats and mice.
Pests like these can be dangerous to you and your family because they spread disease, cause allergic reactions, and damage your property. We serve Salt Lake City residents in single-family homes, apartments, HOAs, and commercial buildings.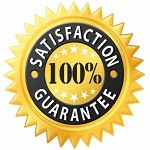 Retreats Guarantee
We guarantee a retreat of pest issues for Salt Lake City customers that arise between regularly scheduled services. Ask for more details when you sign up.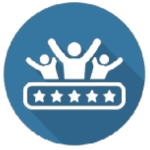 Thousands of Customer Reviews
Trust Croach® pest control reviews of friends and neighbors near Salt Lake City and browse customer surveys of their pest management technicians.
Tell Us Your Pest Concerns. We'll Customize Your Treatment.
You'll appreciate the extra time we take to listen to your concerns and determine the best approach to exterminating pest problems. During your consultation time, we also look for underlying problems you have or may develop in the future to avoid infestations. Then, your Croach® technician establishes a personalized, affordable pest control plan for elimination and prevention in and around your home.
Listened to Our Concerns

Corey showed up for the "8-10 AM Service window" at 8AM sharp!! He listened to our concerns, addressed them and before leaving updated us on status of traps, bait boxes and sprayed areas. - Mark G.
Friendly and Really Listened

Cory was friendly and really listened to my needs for my home. He explained well the process he used and what I should expect. Great service! - Meladie L.
The Best Gameplan

Very professional, we sat down and figured out the best gameplan to take care of all the unwanted critters! 10/10 would recommend to anyone! - Ken C.
Doing the Best Work in SLC

What an amazing company. Just doing the best work out here in Salt Lake City. I would recommend them over any other pest control company in the country.- Alan S.
Get Pest Free in Salt Lake City
Croach® is a pest elimination and prevention service. We don't believe in one-time extermination. Because it doesn't work. In fact, it costs you more money, aggravation, and distress in the long-run.
Get rid of ants, cockroaches, rodents, wasps, and other stinging, biting, crawling, and flying pests.
Enjoy peace of mind knowing your family, pets, and property are protected. Request a free pest control inspection for your Salt Lake City home today.
Licensed, Bonded, Insured
UT Pest Control License #4000-2689