Get Pest Free
in Sandy, Utah
As a Sandy resident, you enjoy the beauty of

Uinta-Wasatch-Cache National Forest

to the east and over 32 parks within the 28 square miles of Sandy City. But these wilderness areas create specific pest management challenges for homeowners.
✓ Get custom pest management and prevention.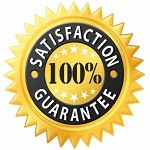 Retreats Guarantee
We guarantee a retreat of pest issues for Sandy customers that arise between regularly scheduled services. Ask for more details at your inspection.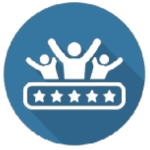 Thousands of Customer Reviews
Trust the Croach® pest control reviews of friends and neighbors near Sandy and browse customer surveys of our pest management technicians.
Pest Control in Sandy, Utah: Guaranteed, Fast, and Experienced
Sandy homeowners have specific problems with hobo spiders, earwigs, yellow jackets, carpet beetles, boxelder bugs, and carpenter ants, among other rats, mice, and insects.
Pests like these transmit disease, cause allergic reactions, costly property damage, or are a nuisance when they invade your property.
Your Croach® exterminator will complete a free inspection and set up personalized, affordable pest control for management and prevention of unwanted pests.
Family Pest Control is Our Specialty in Sandy
Sandy is a great place to raise a family. It's important that our children and grandchildren can enjoy the outdoors safely.
Croach® technicians pay attention to outside living areas like play houses, gazebos, outdoor kitchens, and garden sheds to ensure they are pest free.
Our exterminators also provide safe and meticulous interior treatments.
Rachael's Daycare Story
Rachael runs a daycare and has lots of animals as part of her animal science program. She learned from a Croach® rep that killing only the ants she sees leads to more ants because of the pheromone trail they leave behind.
It's best to sweep or vacuum up ants rather than squishing them. Croach® uses commercial-grade product that attaches to the ants' feet. They carry it back to the colony to exterminate the ant nest at the source.
Rachael expresses her appreciation, saying "Croach® cares that their products are safe for the children, and provides service when it's most convenient for us. They also ask questions to keep things safe in areas where my daycare kids and animals spend time."
Read Rachael's full review.

No More Wasps in the Kids Play House!

Austin was Amazing! We are so pleased with his work. He put in the extra attention to our trouble spots with wasps in the kids play house.
Exterminator: Austin W. - Sandy, UT region
Thorough Exterior Treatments, Even the Sandbox!

Thank you so much for assisting with the Sandbox today. It was really worrisome as my grandson likes to play with his trucks there. You were kind, fast, and efficient. You rock!
Exterminator: Matthew F. - Sandy, UT region
Make it a Priority to Get Rid of Spiders on Your Sandy Property
Spiders thrive in the Sandy climate, making themselves at home indoors and out. Many of our customers have mentioned a fear of spiders (Arachnophobia) because they are so prevalent here.
It isn't an irrational fear. All spiders are venomous with fangs (though most aren't a threat to humans), but some spider species are dangerous. Symptoms of a spider bite range from pain and irritation to a serious allergic reaction or necrosis of the flesh.
Several spiders to avoid in and around Sandy, Utah include:
Happy Grandchildren at Play!

Corey was great! He was very thorough and made sure to cover all the places my grandchildren played. We haven't seen any (or heard any kids' screams :D) from that area all summer!
Exterminator: Corey W. - Sandy, UT region
Another Pest Free Play House

We're putting Corey on our Christmas list! He's courteous, positive, knowledgeable and very thorough. He noticed areas that needed attention, like the play house in the yard, and treated them without being asked. Our previous pest control company never included the play house.
Exterminator: Corey W. - Sandy, UT region
What We Do: The Croach® Pest Control Process
First: When our technician arrives at your Sandy residence, they will inspect your property to look for potential problem areas and develop a plan to address these concerns.
Next: They will discuss their findings, and present a customized treatment plan created to meet your specific pest control needs.
Then: Services begin as soon as you are ready to be pest free!
Depending on your plan, exterminator services could include:
✓ Interior treatment of your home. Treatments like spray barriers at entrance points, baiting, and traps.
✓ Exterior treatment of your property. Removal of wasp nests, de-webbing, spray, and granulation where necessary.
Pest Control Services Near Sandy
Croach® is a pest elimination and prevention service. We don't believe in one-time extermination. Because it doesn't work. In fact, it costs you more money, aggravation, and distress in the long-run.
Get rid of ants, cockroaches, mice and rats, spiders, ticks, wasps and other stinging, biting, crawling, and flying pests. We serve Sandy, Utah residents in single-family homes, apartments, HOAs, and commercial buildings.
Enjoy peace of mind knowing your family, pets, and property are protected. Request a free pest control inspection near Sandy, Utah today.
Professional!

Corey Wilson quickly determined there could be a rodent problem and suggested additional services to deal with this issue. He did other interior and exterior work in a professional manner to avoid additional pest problems.
Read more from David H.
No More Ants and Spiders!

We have been very happy with the service. The technicians use coverings over their feet to avoid tracking into the house. We have not seen a spider in our house since beginning the service. They also treated for wasps and took down the nests, which were too high up for us to reach. Since they treated the inside for ants we have not seen an ant in the house.
Read more from MaryBeth G.
Salt Lake City, UT Regional Office
Croach® Pest Control
9424 S 670 W
Sandy, UT 84070
385-341-2008
Business Hours
Mon 8AM-6PM
Tue 8AM-6PM
Wed 8AM-6PM
Thu 8AM-6PM
Fri 8AM-6PM
Sat 9AM-2PM
Sun Closed
Licensed, Bonded, Insured
UT Pest Control License #4000-2689
We serve communities in the Salt Lake City region including Cottonwood Heights, Draper, Eagle Mountain, Herriman, Kearns, Layton, Lehi, Magna, Midvale, Millcreek, Murray, Ogden, Orem, Payson, Provo, Riverton, Salt Lake City, Sandy, Santaquin, South Jordan, South Salt Lake City, Spanish Fork, Utah County, West Jordan, and West Valley City.