Get Pest Free
in Kennewick, Washington
There's a long list pest control problems in Kennewick. Many of these insects and rodents have adapted to life alongside humans and thrive in the environments we create for ourselves. And that's where Croach® comes in.
✓ Get a free whole-house pest inspection – inside and out.
Quick and Responsive Pest Control in Kennewick, WA
The Tri-Cities area including Kennewick, Washington, along the Columbia River, is beautiful but the area has many pest control problems common to the region. Kennewick has a dryer climate than the western Washington regions of Seattle. This is because it is to the east of the Cascade Mountain range, which blocks the flow of moist air from west to east.
Like people, bugs thrive in this favorable environment. But fortunately, the licensed professionals at Croach® Pest Control exterminate these pests and set up a customized plan to ensure they don't infest your property. Kennewick customers love Croach® Pest Control's personalized service and quick response time when pest problems arise.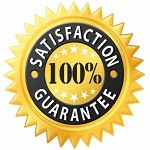 Retreats Guarantee
We guarantee a retreat of pest issues that arise between regularly scheduled services. Ask for more details when you sign up.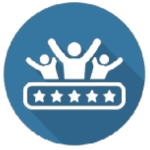 Thousands of Customer Reviews
Trust Croach® pest control reviews of friends and neighbors near Kennewick and browse customer surveys of their pest management technicians.
Kennewick, WA: Home of Ancient Man
The oldest complete skeleton of prehistoric man was dug up along the Columbia River in Kennewick in July 1996. He is known as Kennewick Man and radiocarbon dating estimates he is about 9,000 years old.
The East Benton History Museum in Kennewick has an excellent display of artifacts surrounding the discovery and analysis of the Kennewick Man skeleton. Take a trip to check it out and learn more about the history of our region.
Knows What He's Doing!

Wasps were having a buzzing little party with lots of friends in my retaining wall. I called David and he came out within 24 hours or less. He's always prompt, knowledgeable and makes me feel confident that he knows what he's doing. He's solved many issues for me over the years. Super friendly guy who takes pride in his work and wants the customer to be happy and safe. Highly recommend David… and Croach.
Read More from Denise H.
Top-Notch!

We've used Croach for a year or more now for our home and church locations. Tyson Narte is a top-notch, personable, reliable, and capable professional who gets the job done and answers every question patiently and pleasantly. The results in terms of pest-free environments have been thoroughly satisfactory. We commend him and this company to others in the LC Valley and beyond.
Read More from Avery B.
Pest Control Services by Croach® Exterminators Near Kennewick
Get rid of ants, carpet beetles, cockroaches, mice and rats, voles, bed bugs, silverfish, spiders, wasps and other stinging, biting, crawling, and flying pests.
Our Process
First, our technician will conduct a thorough property inspection, making note of pest control problems.
Next, the technician will develop a customized plan to eliminate these pest control problems. The technician will discuss the plan with you and answer any question you have.
Then, the technician will implement the plan spraying areas, removing webs and discussing how to seal off areas where pests are gaining access to your home. If necessary, bait boxes are set where needed and a schedule set to check them.
Last, Croach® Pest Control will set up a plan to keep your home pest free.
Get Rid of Rodents, Bugs, and Stinging Insects!
Call your local Croach® pest control contractors at 509-581-0570 or schedule an inspection online for professional, personalized Tri-Cities pest control services.
We serve the Tri-Cities area including Burbank, Finley, Highland, Kennewick, Pasco, Richland, West Pasco, and West Richland.
Tri-Cities, WA Region
Croach® Pest Control
Kennewick, WA
509-581-0570
Business Hours
Mon 8AM-6PM
Tue 8AM-6PM
Wed 8AM-6PM
Thu 8AM-6PM
Fri 8AM-6PM
Sat 9AM-2PM
Sun Closed
Licensed, Bonded, Insured
WA Pest Control License #99029