Be Pest Free
in Greenville, SC
People in Greenville trust Croach® Pest Control for eco-friendly pest control services from friendly, trained exterminators for homes and businesses. Let's explore how we can assist you.
✓ Experience a comprehensive pest inspection for your entire home – inside and out.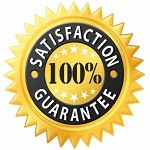 Retreats Guarantee
We guarantee a retreat of pest issues that arise between regularly scheduled services. Ask for more details when you schedule your initial pest control inspection.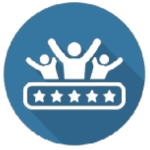 Thousands of Customer Reviews
Trust Croach® pest control reviews of friends and neighbors near Greenville and browse customer surveys of their pest management technicians.
Championing Greenville's Eco Commitment
Greenville stands out for its sustainable practices. Embrace this green initiative further with Croach® Pest Control. Croach® uses eco-friendly extermination methods to maximize successful home pest control while minimizing health and environmental risks.
Our inspection professionals are experts at identifying pest species, utilizing best practices to eradicate them, and, more importantly, preventing their return. We deeply respect the environment and prioritize your home, family, and our shared planet's wellbeing.
Tailored Pest Prevention Strategies For Our Greenville Neighbors
At Croach®, we implement a comprehensive strategy to safeguard Greenville homes from pests. Our approach includes blocking pest entry and designing customized plans to disrupt pests' breeding cycles.
Every home has unique needs. Following an initial inspection, we craft a custom treatment plan for you. Then, you can enjoy your home with the confidence that Croach® exterminators have your pest management under control.
Greenville's choice is clear: Croach® pest control. Greenville homeowners rely on Croach® for eco-friendly solutions to eliminate insects and rodents using Integrated Pest Management.
What is Integrated Pest Management?
At its core, IPM is about proactive, eco-friendly pest control. We prevent pests first and use minimal chemicals only when needed. Our team is careful and thoughtful in implementing this strategy.
The goal of IPM is to reduce the risk to people and the environment. It's a sustainable, long-term solution, transcending the limitations of typical DIY methods.
Here's how Croach® exterminators employ IPM to treat your home:
Cultural controls: Simple habits, like cleaning spills and ensuring no standing water, can deter pests.
Mechanical controls: Traps help control pests without chemicals.
Physical controls: We identify and seal potential entry points, ensuring pests stay out.
Chemical controls: If needed, we judiciously apply pesticides, always putting safety first.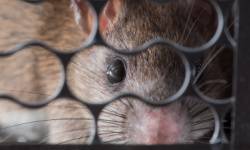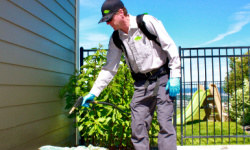 Greenville's Charm and Character
Greenville, SC, the 'textile capital of the world', boasts a unique blend of southern hospitality and sophistication. While its cafes, wineries, breweries, and beautiful outdoors make it a delightful place, nobody likes uninvited pests. Croach® proactively manages seasonal pests local to South Carolina, allowing you to enjoy your surroundings undisturbed by pest problems.
Take a moment to read reviews from your Greenville neighbors below. Discover why so many trust our technicians' expertise in pest management.
Blessed With The Best Customer Service!

We were blessed with two VERY professional workers, Robby and Jonathan. They divided up the locations and worked for one hour each, in and around the house, along a walkway to the lake, and spider extermination on the dock. They were serving to please and kept asking if there was anything else they could do. We couldn't have asked for better service!!
Read more from Walter H in Greenville, SC.
Highly Recommend These Pest Control Experts!

I have experience with a few different pest control companies, and I must say I'm very pleased with Croach®. Daniel just finished servicing my home and I greatly appreciated his attention to detail in my garage especially, taking down all the spider webs and making sure I have a strong defense line to make sure nothing comes in my home. Thanks Croach®! I highly recommend this company!
Read More from Brittany R in Greenville, SC.
Pest Control Services by Croach® Exterminators Near Greenville
From spotted lanternflies to termite control and everything in between, Croach® Pest Control tackles them all. We serve various property types in Greenville, ensuring everyone enjoys a pest-free environment.
Pests We Manage in Greenville, SC:
I Feel Comfortable!

The young man was very professional and asked about any place he needed to spray outdoors. I had him spray the garage. He was the type of person I feel comfortable around my home.
Read more from Dewey W. in Greenville, SC.
Five Stars!

Johnny always does a great job of treating our property. He is courteous, well-trained and responsive.
Read More from Donnie W. in Greenville, SC.
Live Pest Free in Greenville!
Our family-run business puts your peace of mind first. Embrace a relaxed, gracious lifestyle in Greenville, confident that your local pest control service has your back.
Call Croach® today for a complimentary pest inspection.
Croach® Pest Control
28 Boland Ct UNIT 28
Greenville, SC 29615
Business Hours
Mon - Fri 8 AM - 6 PM
Sat 9 AM - 2 PM
Closed Sundays
Licensed, Bonded, Insured
SC Pest Control License # CA033446
Greenville Pest Control Near Me
Croach® pest control technicians proudly serve all Greenville neighborhoods, including Hampton-Pinkney, North Main Community, Alta Vista, Augusta Road, Chanticleer, Greenville Country Club, Montebello, Overbrook, Gower Estates and West End Historic District.
---
We also serve the communities near the Greenville, SC area, including Anderson, Arcadia, Arcadia Hills, Berea, Brookhaven, Chick Springs, City View, Clemson, Conestee, Drayton, Dunean, Fairmont Mills, Five Forks, Fountain Inn, Gantt, Golden Grove, Greenville, Greer, Judson, Magnolia Acres, Mauldin, Overbrook, Park Place, Parker, Pehlam, Piedmont, Powdersville, Sans Souci, Saxon, Simpsonville, Spartanburg, Startex, Taylors, Travelers Rest, Wade Hampton, Welcome, West View, White Horse, Whitney Heights, Willow Heights, Woodberry, and Woodfield.
Not sure if you're in our service area? Then, give us a call!