SAY GOODBYE
TO PESTS
The Croach® Pest Control Guarantee
If pests return between
regularly scheduled treatments,
we will retreat for FREE.
REQUEST A PEST INSPECTION
Let's Exterminate Your Pest Control Problem
Your home should provide a safe, comfortable, and healthy living space. But when ants take over your kitchen, mice scurry around your attic, a wasp nest is keeping you indoors, and spiders are creeping you out, Croach® pest control and prevention is the solution.
After a comprehensive inspection, we'll share our findings, answer questions, and create a tailored strategy to manage your pest control needs. Croach® technicians are experienced, friendly, and extremely thorough.
How Does Croach® Protect Your Home and Family?
Your free estimate begins with a whole-house inspection – inside and out. It isn't effective to treat the symptoms of your pest problems like exterminators do. You need to uncover why you have unwanted guests.
How are they getting into your home? What is attracting them to your property?
Croach® gets to the bottom of your pest control issues by assessing existing concerns as well as potential risks.
You didn't invite pests into your home, and we'll make sure they get the message.
Check Out 6,879 Verified Customer Reviews
(and counting)

We really appreciate you coming out to check on the ants and treating them. And we always like the new knowledge you give us on pests and how to control them. We learn from all your technicians at each visit.
Puyallup, WA

It is a pleasure to have Croach come to our home and exterminate. You get the job done quickly and, most importantly, we have no insects or rodents. Hooray!
Hudson, CO

During a Pandemic where services are scarce, your technicians were extremely respectful of our property and took all measures in keeping our home and our family safe, while still performing their job at a high level. As always, we appreciate Croach in helping us manage our pest control.
Bothell, WA

Ryan was very professional and helpful. Thank you for your service, especially taking care of the sweet ants! They're not marching on my counter one by one anymore.
Tigard, OR
Find A Croach® Pest Control Location Near You
The Value of Your Pest Control? Priceless.
Infestations happen quickly due to aggressive reproduction. Predator pests and critters are then attracted to your home to feed on the existing pest population. It becomes a cycle of frustration and stress for you that is dangerous and expensive.
Health Concerns: Bites, asthma, allergies, illness, and disease.
Sanitary Issues: Feces, breeding, and contamination of food supply.
Property Damage: Furniture, electrical wiring, foundation, insulation, and personal belongings.
Infestations: Aggressive reproduction. The attraction of new pests which feed on the current pest population.
Maintain a constant barrier of pest control protection inside and around your home.
Get Pest Free Today!
FREE PEST INSPECTION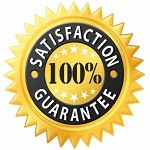 PEST CONTROL RETREATS GUARANTEE
If in between regularly scheduled services you have pest activity in your home, Croach® pest control will return and retreat the affected areas free of charge. If after two retreats we have not fixed the problem, we will refund your last full payment.