Get Pest Free
in Spokane, WA
The motto near nature, near perfect is fitting for Spokane; with a beautiful river running through it, and surrounded by rich forested mountains, who wouldn't want to call this place home?
✓ Get a free whole-house pest inspection – inside and out.
They Care About Me!

Croach is the pest control company that you want to go with, hands down! They've been to my house and helped me with my ant and spider problem, and recently had to come back for mice. They were professional, very knowledgeable, and gave me a great deal. They're on standby for any questions or concerns, and get back to me with answers very quickly. They seem to legitimately care about helping me, rather than these other huge companies that just care about making a buck.
Alese - Spokane, WA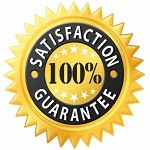 Retreats Guarantee
We guarantee a retreat of pest issues that arise between regularly scheduled services. Ask for more details when you sign up.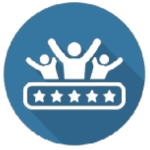 Thousands of Customer Reviews
Trust Croach® pest control reviews of friends and neighbors near Spokane and browse customer surveys of their pest management technicians.
Why do we have pest problems in Spokane?
With all this beauty, we also get some tough pest issues. Living near an abundance of natural resources leaves us vulnerable to the threat of invasion from pests, especially as we spread our boundaries more and more.
Our climate mix and our landscape create a perfect environment for a variety of pest issues. From the creepy crawly pests like spiders, including black widows and hobo to centipedes, cockroaches, and those pesky ants. Stinging insects like wasps love to disrupt our barbeques and interrupt our summer fun. And the rodents, aside form our lovable unofficial mascot, the marmot, we have mice, voles, gophers, even rats who spread disease and cause property damage.
Our Pest-free Satisfaction Guarantee for Spokane
If you ever experience pests between scheduled treatments, we'll come back out to give you an intermediate, complimentary treatment. Your comfort and satisfaction are our top priority.
Urban Sprawl Brings Fresh Problems
As we continue to grow and build new communities in the Spokane area, new pest problems are created. Digging for new foundations, roads, or even repairs will destroy the burrows or hiding places of rats and mice. They scurry off to find a new place and that is often on your property. The fastest and easiest place for them to find shelter is your garage, shed, or crawlspace. An active rodent control system is your best defense against infestation.
There is a solution
Croach® trained technicians thoroughly inspect your home and property looking for places pests can thrive or gain access. After our inspection, we share our findings with you and establish a customized elimination and prevention plan to fit your unique needs.
Expect Croach® to find the best solution for your Spokane pest control problems:
Initial inspection: We search for current pest problems and areas that could become problematic in the future.
Solutions: We discuss the best pest control plan to keep pests out of your Spokane home.
Treatment and methods: Any questions or concerns about our products or techniques we use? We are always happy to explain what we use and the options you have.
We're Impressed!

Jose was very nice, friendly, courteous and professional,. He made sure we understood what he was doing each step of the way. We were quite impressed with Jose and his service.
Read more from Rick K. 
On Point and Proficient!

Excellent service! On time and on point delivery! Great customer service! Friendly and proficient service techs!
Taylor - Spokane, WA
Pest Control Services by Croach® Exterminators Near Spokane
Get rid of ants, carpet beetles, cockroaches, mice and rats, silverfish, spiders, wasps and other stinging, biting, crawling, and flying pests. We serve Spokane residents in single-family homes, apartments, HOAs, and light commercial buildings.
Personal, Friendly and Excellent Service!

Sprayed the whole house outside. Doug asked me questions to make sure all my needs were met. He does an excellent job and explains what he has done and offers services I may not be aware of. Very personal and friendly. Thank you Doug for your excellent service.
Read more from Linda R. 
Get peace of mind with Croach® Pest Control in Spokane
Call 208-262-8224 to schedule service or get a free consultation estimate in Spokane for pest control services.
Free Pest Inspection
---
Croach® provides service in all Spokane neighborhoods, including Bemiss, Chief Garry Park, Hillyard, Logan, University District, Minnehaha, Nevada Heights, Shiloh Hills, Whitman, South Perry, Brown's Addition, Cliff/Cannon, West Hills, Five Mile Prairie, North Hill, and West Central.
Licensed, Bonded, Insured
ID Pest Control License #63036
WA Pest Control License #99029