Get Pest Free
in West Columbia, SC
With all the wildlife in the West Columbia area, unwanted pests are to be expected. Call Croach® Pest Control to eliminate and prevent pest infestations.
✓ Get a free whole-house pest inspection – inside and out.
Nature and Community Unite in West Columbia, SC
The Riverwalk Park and Amphitheater is nestled between West Columbia neighborhoods and shopping, and the Congaree River.
Residents love the easy proximity to their homes, and enjoy the panoramic views including two spectacular bridges, the amphitheater, and a scenic walkway. Popular activities at the park are dog walking, bike riding, skateboarding and jogging.
But whenever you live near wildlife, you're bound to encounter pests. Mice and rats, spiders, ants, and cockroaches also love the natural environment and the human presence. But you can rest easy knowing that Croach®'s expert technicians service the West Columbia area to prevent infestations at your home.

No Intentions of Changing Pest Control Service!
We changed companies after we moved into our new home because the other company would never show up, and just charge us. Croach always shows up and is always responsive. Milton is very professional and nice, we had someone else come by last time because Milton was out and he was also just a nice as could be. We haven't had any issues since we've started using this company and have no intentions of changing. I've been suggesting them to all of my neighbors and friends. You can't go wrong with Croach.
What Pests are a Problem in Columbia?
Scary Pests
Cockroaches have been around millions of years, and they survive any climate. They can go weeks without eating. Roaches can live, even headless, until dehydration gets them! Once you discover a roach infestation in your Columbia home, your first step is to contact Croach® for reliable cockroach control.
Here in West Columbia, there are many spider species. We even have a state spider, the Carolina wolf spider. As scary as they might look, the wolf spider is harmless to humans.

Spider webs can be expected on the remote Woodland and Riverwalk Trails that lead to the zoo, but we don't want webs in our immaculate homes or tidy yards. Pervasive webs can make your home and yard feel icky! Croach® spider exterminators rid your property of webs, and put measures in place to keep spiders out.
---
Biting Pests
And then, there are ants. As many as 121 species live in South Carolina. All types of ants, from the tiny, almost invisible kitchen raiders called ghost ants, to the ferocious biting fire ants in the yard. Your Croach® tech knows how to identify the species, and what treatment is effective in getting rid of those teeming little villains.
If your Columbia area home has wasps nests, it could result in stings to you and other family members. An experienced pest control technician knows how to safely remove wasps.
---
Destructive Pests
Rats and mice are known for their costly, destructive behavior. They chew through electrical wiring, creating a fire hazard, And they gnaw PVC and other piping, causing water leaks. Rodents defecate everywhere, but most often in the insulation of attics and crawl spaces. The foul-smelling excrement destroys your home's energy-efficiency, and pollutes the air quality inside your home.
Did you know that unseen termites can do more damage to your home than any other insect? We'll prepare a termite control plan customized to your property for maximum success.

The Best!
Croach has been the best since day one! Very professional, very kind, and always willing to work with your needs. Milton did our cleaning and pest control today, and he was SO wonderful! I can't recommend Croach and their services enough! Read more reviews

Informative and Pleasant!
Kevin did an excellent job on the flea follow-up treatment. He was very thorough and took his time. We had an informative, pleasant talk before he arrived. I have always been happy with the service Croach provides. Read more from Randa A.
Why Do You Need Help?
In West Columbia, we keep our homes at the perfect temperature for us and insects all the time. This means pest control problems develop quickly. Our homes are not too hot in summer, and not too cold in winter. These comfortable temperatures mean extended life cycles for insects if we allow them to remain in our homes.
Getting rid of pest control problems and keeping them from returning should be left to the pros at Croach® Pest Control. Our trained technicians will not only exterminate the pest, but they will also help you identify the original source, and set up a system to prevent a reinfestation.
Pest Control Services by Croach® Exterminators Near West Columbia
Get rid of ants, termites, carpet beetles, cockroaches, mice and rats, silverfish, spiders, ticks, wasps and other stinging, biting, crawling, and flying pests. We serve West Columbia residents in single-family homes, apartments, HOAs, and commercial buildings.

Super Thorough!
Milton Strickland from the Columbia, SC location is outstanding!!! Super knowledgeable and thorough. I would absolutely refer him. He is a Masterclass in pest control and ants. Thanks Milton! Read more from Amber S.

5 Stars!
Ryan Lee has done a great job servicing our homes. He is always on time and answers any questions or concerns we have about the services he performs! 5 star service every time! Read more from Robynne C.
What We Do: The Croach® Pest Control Process
First: When our technician arrives at your West Columbia residence, they will inspect your property to look for potential problem areas and develop a plan to address these concerns.
Next: They will discuss their findings, and present a customized treatment plan created to meet your specific pest control needs.
Then: Services begin as soon as you are ready to be pest free!
Depending on your plan, exterminator services could include:
✓ Interior Treatment: Treatments like spray barriers at entrance points, baiting, and traps.
✓ Exterior Treatment: Removal of wasp nests, de-webbing, spray, and granulation where necessary.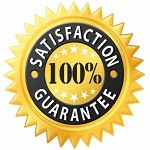 Retreats Guarantee
We guarantee a retreat of pest issues for West Columbia customers that arise between regularly scheduled services. Ask for more details when you sign up.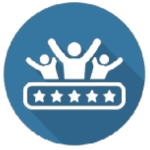 Thousands of Customer Reviews
Trust Croach® pest control reviews of friends and neighbors near West Columbia and browse customer surveys of their pest management technicians.
Get Pest Free in West Columbia!
Croach® is a pest elimination and prevention service. We don't believe in one-time extermination. Because it doesn't work. In fact, it costs you more money, aggravation, and distress in the long run. Request a free pest control inspection near you today.
Licensed, Bonded, Insured
License #CA033446
Columbia, SC Regional Office
Croach® Pest Control
104 Corporate Blvd., Ste. 418
West Columbia, SC 29169
803-830-5420
Business Hours
Mon 8AM-6PM
Tue 8AM-6PM
Wed 8AM-6PM
Thu 8AM-6PM
Fri 8AM-6PM
Sat 9AM-2PM
Sun Closed
Licensed, Bonded, Insured
License #CA033446
Service Areas
We provide affordable, effective pest control services in the River City to include greater Cola: Batesburg-Leesville, Blythewood, Camden, Cayce, Chapin, Columbia, Dentsville, Forest Acres, Eastover, Elgin, Gaston, Gilbert, Hopkins, Irmo, Lexington, Lexington County, Lugoff, Oak Grove, Pomaria, Prosperity, Red Bank, Ridgeway, Saint Andrews, Seven Oaks, and West Columbia.