Get Pest Free
in Gastonia, NC
Just west of Charlotte and in the shadow of King's Mountain and Crowder's Mountain, Gastonia has been named an All-America City three times by the National Civic League!
✓ Get a free whole-house pest inspection – inside and out.
Can We Get Eco-Friendly Pest Control in Gastonia?
Yes! Your local Croach® pest control exterminators employ leading-edge integrative pest management techniques to keep Gastonia businesses and homes pest free. The primary goal of IPM is to maximize the success of our pest control services while reducing environmental risks, so your family and pets are safe.
We focus on preventing the pests from returning utilizing a process called exclusion, which means blocking the pests' entry to your property. And we halt infestations by breaking the breeding cycle of pests. We're dedicated to providing long-term proactive pest control, during every season, year-round.
Pest Control Services by Croach® Exterminators Near Gastonia
Get rid of the spotted lanternfly, ants, carpet beetles, cockroaches, mice and rats, silverfish, spiders, wasps and other stinging, biting, crawling, and flying pests. We serve Gastonia residents in single-family homes, apartments, HOAs, and light commercial buildings.
From Our Family to Yours
Gastonians like Croach® exterminators because we use eco-friendly practices that protect the environment. This fertile Piedmont region is surrounded by natural beauty, and it's home to family-operated Kate's Skating Rinks and George Pappas' Liberty Lanes, offering the kiddos of Gastonia loads of fun recreational and social opportunities. And just like these beloved Gastonia businesses, Croach® also is family-owned, and dedicated to enhancing our customers' lives using safe and effective pest control.
Brad's awesome review explains the process from a customer's point of view.
Most Comprehensive Method of Pest Control

We just had Croach out to our to rid our home and boat dock of spiders and bugs. Our technician did an amazing job. He was meticulous in his work and extremely polite in his demeanor. We are fans!

They are approved to treat docks out on the water, and they are approved to use some very powerful chemicals in and outside of your home.

They start by cleaning the exterior of your home as well as your garage of any spider and bug nests. That, along with their sprays, will kill most of the adults. In 30 days they will be back to kill any bugs that hatched. At that point we should be pretty much bug free, and they will be back every two months to keep the critters out.

This seems to me to be the most comprehensive method of pest control that I have seen. The place looks great now after just the first visit.
There is a Solution for Gastonia Homeowners
Croach®'s trained technicians thoroughly inspect your home and property looking for places where pests can thrive or ways for them to gain access to your home. After our inspection, we share our findings with you and establish a customized elimination and prevention plan to fit your unique needs.
Our customers appreciate that we're always happy to answer questions and explain processes. You can trust Croach® to find the best solution for your pest control problems, and to be vigilant to new problems like the spotted lanternfly.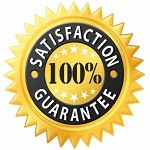 Retreats Guarantee
We guarantee a retreat of pest issues that arise between regularly scheduled services. Ask for more details when you sign up.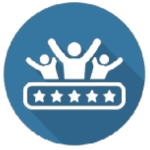 Thousands of Customer Reviews
Trust Croach® pest control reviews of friends and neighbors near Gastonia and browse customer surveys of their pest management technicians.
Our Pest-free Satisfaction Guarantee for Gastonia
If you ever experience pests between scheduled treatments, we'll come back out to give you an intermediate, complimentary treatment. Your comfort and satisfaction are our top priority.
Enjoy your comfortable Gastonia property with peace of mind knowing that Croach® professionals have got your pest management concerns under control. And when you want to see bugs, just head over to the renowned Schiele Museum of Natural History and Planetarium, a fun place for families to explore our regional wildlife. .
Proactive to Combat Future Problems

They responded immediately to my call. They showed up exactly to the minute that they promised. Jonathan was polite, neat and very professional. He explained everything he was doing and wrote a full evaluation. We had a major mouse infestation. It has been less than a week and I do not see any evidence of the little critters. I highly recommend Jonathan and Croach. I definitely will continue using them. I really appreciated the knowledge that Jonathan shared, so that I could be proactive in combating future problems. Thank you. Cecily L. Read more reviews
Live Pest-Free in Gastonia!
We invite you to accept our offer for a FREE preliminary inspection. Our expert technicians identify which pest species are causing problems in your home or yard, and then they develop an individual treatment plan using best practices to eradicate the pest problem.
Spend your leisure time skating or bowling with your family and friends, instead of worrying about pests on your property. Call Croach® pest control today!
Licensed, Bonded, Insured
NC Pest Control License #2272PW