Get Pest Free
in Gantt, SC
Southern hospitality - like friendly neighbors and comfort food - are values that Gantt residents hold dear. One thing Gantt homeowners don't appreciate are insect and rodent pests. A favorite pest control company, Croach®, helps local families and businesses live pest-free.
✓ Get a free whole-house pest inspection – inside and out.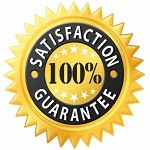 Retreats Guarantee
We guarantee a retreat of pest issues that arise between regularly scheduled services. Ask for more details when you sign up.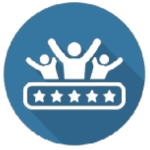 Thousands of Customer Reviews
Trust Croach® pest control reviews of friends and neighbors near Gantt and browse customer surveys of their pest management technicians.
State-of-the-Art Pest Control in Gantt
Gantt business and home owners count on Croach® for the most advanced pest control management services. Croach® exterminators utilize the safest, most eco-friendly practices to safeguard Gantt's residents and protect the environment.
Effective Pest Control is a Long-term Strategy
We're not simply exterminators; we design long-term pest control strategies to proactively address pests in every season year-round. Our focus is on preventing the pests from returning using a process called exclusion, which means blocking the pests' entry to your property. And we arrest pest infestations by interrupting the breeding cycle.
Pest-free Satisfaction Guarantee
If you ever experience pests between scheduled treatments, we'll come back out to give you an intermediate, complimentary treatment. Your comfort and satisfaction are our top priority.
Enjoy the easy life in your comfortable upstate home with peace of mind knowing that Croach® professionals have got your pest management concerns under control.
Family-Friendly and Southern Hospitality
Located directly south of Greenville, Gantt is a very quiet, blue-collar family community. A popular regional activity for kids is 7th Inning Splash Park. Southern soul food is celebrated at acclaimed local restaurants like It Don't Matter, and Venu. But, sadly, splashing water and good food also attract pests. Gantt home and business owners rely on Croach® exterminators to keep bugs away from the places where they play.
Can Suburban Living Ever Be Pest Free?
Yes! Homeowners in Gantt never need to tolerate sharing their space with pests. Croach® pest control makes it easy and convenient for Gantt families to enjoy suburban living - without the pests! We employ leading-edge integrative pest management strategies that maximize the success of our pest control services while reducing environmental risks so your family and pets are safe. Don't just take our word for it. Your neighbors are singing our praises!
Polite and Kind!

I was home with Bronchitis when Robby came. I stepped out and asked would he spray my screened in porch. He was very polite and kind.
Read more Gantt reviews
Great Job!

Great job and customer service. Very responsive to clients needs.
Answered All My Questions!

Edward and Alex are super professional and knowledgeable about their services. Edward answered all questions that I had.
Amazing!

Daniel was amazing! Walked me through everything he did and what to look out for in the future!
Read more Gantt reviews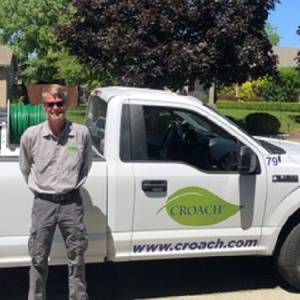 Gantt homeowners trust Croach® pest control to get rid of insects and rodent pests using eco-friendly solutions like Integrated Pest Management.
What is Integrated Pest Management?
IPM is a fancy name for what truly is a simple idea. The concept involves using care and forethought to dodge pest problems to begin with. And when pest problems do occur, they are treated with minimal chemical interventions.
The goal of IPM is to reduce the risk to people and the environment. As such, IPM is a long-term approach to pest control that goes far beyond do-it-yourself chemical extermination.
Your Croach® technician uses these IPM methods to suppress pests.
Cultural controls:
Pests are attracted to human settlement because we inadvertently provide everything they need to survive – food, water and shelter. Homeowners can easily get into good IPM habits, like emptying vessels of standing water, wiping up spills and crumbs, and keeping their houses tidy and vacuumed in order to reduce the establishment, reproduction and survival of pests.
Mechanical controls:
Traps are a type of mechanical control which remove pests without the use of chemicals.
Physical controls:
Preventing pests from entering your home or property is called exclusion. Your Croach® technician will locate breaches, and block holes, cracks or other access points so pests never make it into your space.
Chemical controls:
Your Croach® exterminator may need to apply chemical pesticides to target an infestation. We are very selective about the chemical products we use, and use them discreetly to maximize safety for your family and pets.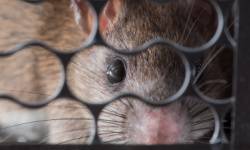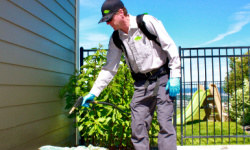 Pest Control Services by Croach® Exterminators Near Gantt
Get rid of
ants
,
carpet beetles
,
cockroaches
,
mice and rats
,
silverfish
,
spiders
,
termites
,
wasps
and other stinging, biting, crawling, and flying pests. We serve Gantt residents in single-family homes, mobile homes, apartments, HOAs, and light commercial buildings.
Live Pest-free in Gantt!
Our company is family owned and operated; not a franchise. We offer affordable, effective and friendly service. Call for a FREE preliminary inspection, and find out how our professional pest control services keep your Gantt property free of pests.
Licensed, Bonded, Insured
SC Pest Control License # CA033446
Mauldin Service Area
Croach® serves all Gantt neighborhoods in 29605, 29607 and 29673, including Rockvale, Cutler Ridge, Park Lane Terrace, South Forest Estates, Pine Hill Village,  Club Forest, Belle Mede, Athelone Heights, and Chanticleer.