Get Pest Free
in Mooresville, NC
Mooresville pays tribute to racing at the NC Auto Racing Hall of Fame. With racing always top of mind, residents of Mooresville expect pest control to produce fast results at a competitive price.
✓ Get a free whole-house pest inspection – inside and out.
Pest Control Services by Croach® Exterminators Near Mooresville
Get rid of the spotted lanternfly, ants, carpet beetles, cockroaches, mice and rats, silverfish, spiders, wasps and other stinging, biting, crawling, and flying pests. We serve Mooresville residents in single-family homes, apartments, HOAs, and light commercial buildings.
Fast, Effective and Affordable Pest Control for Mooresville
When you need pest control, let Team Croach® take the wheel so you can experience a hands-free pest management experience.
Croach® is the frontrunner that delivers on expectations of Mooresville homeowners, offering speedy relief from pest infestations and long-term pest treatment plans. The horsepower of our pest control service comes from Integrated Pest Management (IPM) strategies.
Ants Were Gone That Night!

Patrick was very friendly and respectful of my property. He cleaned out all spider webs and treated the lawn. Couldn't have asked for any better tech. Thank you!
P.S. All the ants he treated on his last visit were gone that night. Never to return.
Quick and Thorough!

My experience with Croach has been very good. Randy has serviced our home for a while now and he is excellent at his job. He arrives on time, works quickly and does a very thorough job.
What is Integrated Pest Management?
IPM is a system of approaches that outsmart, outrun and outmaneuver pests, while minimizing dependence on chemical extermination. To better explain IPM, let's take a look at some of the strategies that drive Croach® pest control services.
Cultural controls:
Homeowners can easily get into good IPM habits, like immediately wiping up spills and crumbs, and keeping their houses tidy and vacuumed. Your Croach® tech will alert you to any issues, like a bucket of stagnant water near the back door.
Mechanical controls:
Traps for rodents and insects are a type of mechanical control which remove pests without the use of chemicals.
Physical controls:
Preventing pests from entering your home or property is called exclusion. Your Croach® technician will locate breaches, and block holes, cracks or other access points so pests never make it into your space.
Chemical controls:
Your Croach® exterminator may need to apply chemical pesticides to target an infestation. We are very selective about the chemical products we use, and use them discreetly to maximize safety for your family and pets.
Croach® pest control services are custom-tailored to your specific needs, using the most effective and least toxic means available.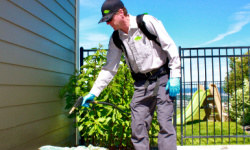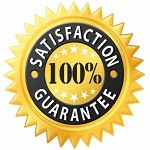 Retreats Guarantee
We guarantee a retreat of pest issues that arise between regularly scheduled services. Ask for more details when you sign up.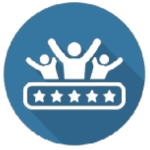 Thousands of Customer Reviews
Trust Croach® pest control reviews of friends and neighbors near Mooresville and browse customer surveys of their pest management technicians.
Our Pest-free Satisfaction Guarantee for Mooresville
If you ever experience pests between scheduled treatments, we'll come back out to give you an intermediate, complimentary treatment. Your comfort and satisfaction are our top priority.
Enjoy life with peace of mind knowing that Croach® professionals have your pest management concerns under control.
Put the Brakes on Pests in Mooresville with Croach®!
Our technicians have the tools and training to stop pest infestations, and more importantly, they know how to prevent future pest problems from occurring.
Call Croach® pest control today for a FREE pest inspection!
Licensed, Bonded, Insured
NC Pest Control License #2272PW