Get Pest Free
in Provo Utah
Did you know that Provo, Utah is home to Brigham Young University's world-famous entomology collection? Most pests are beneficial to our environment, just not to our families and homes.
✓ Get a free whole-house pest inspection – inside and out.
Pest Control Services by Croach® Exterminators Near Provo
Get rid of ants, carpet beetles, cockroaches, mice and rats, silverfish, spiders, wasps and other stinging, biting, crawling, and flying pests. We serve Provo residents in single-family homes, apartments, HOAs, and commercial buildings.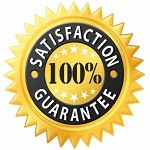 Retreats Guarantee
We guarantee a retreat of pest issues for Provo customers that arise between regularly scheduled services. Ask for more details when you sign up.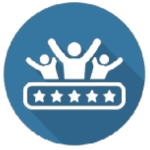 Thousands of Customer Reviews
Trust Croach® pest control reviews of friends and neighbors near Provo and browse customer surveys of their pest management technicians.
Have a Bug Phobia? Visit the Provo World-Famous Bug Collection.
Lots of people have bug phobias. But learning about the insects that inhabit your world gives you a new understanding of them. Brigham Young University features a research facility that contains more than 1.5 million specimens! The collection represents insects and arachnids from around the world, with a special focus on the species that inhabit the American Southwest.
The university has been collecting specimens in the area for more than 100 years. Admission to the Monte L. Bean Life Science Museum is FREE and there are many diverse exhibits.
No need to worry about any creepy bugs crawling out of the exhibits and attaching themselves to you. These specimens are pinned and preserved in a display case. You may even be able to identify the pests taking residence in your home and why they enjoy living with you.
To get rid of unwanted bugs, flying insects, rodents, and other pests invading your Provo property, contact Croach® Pest Control for effective prevention and elimination.
Kids Think He's the Coolest!

Corey is the best "bug man!" He is very thorough, super knowledgeable, and professional. We recently finished our landscaping and he made sure to hit our trouble spots and got all of the webs cleaned up. I haven't had to worry about wasps in the backyard since he sprayed and cleaned them on his first visit. My kids think he's the coolest and he's so kind and patient with them! Thanks Corey for all of your hard work. - Toni C.
Love These Guys!

AMAZING SERVICE 👏 Very friendly, competitive pricing, and local. Love these guys - Matt was our technician today and we are very impressed. - Andra C.
Booties on the Ground!

Corey did a great job. All masked up and booties on the boots when in the house. He was prompt and efficient in getting the job done. I've recommended Croach to several of our neighbors with a crew like Corey the bugs won't be bug'n us! Thanks Corey. - Bryon D.
What We Do: The Croach® Pest Control Process in Provo
First: When our technician arrives at your Provo residence, they will inspect your property to look for potential problem areas and develop a plan to address these concerns.
Next: They will discuss their findings, and present a customized treatment plan created to meet your specific pest control needs.
Then: Services begin as soon as you are ready to be pest free!
Depending on your plan, exterminator services could include:
✓ Interior Treatment: Treatments like spray barriers at entrance points, baiting, and traps.
✓ Exterior Treatment: Removal of wasp nests, de-webbing, spray, and granulation where necessary.
Get Pest Free in Provo!
The most common nuisance, destructive, and diseased pests in Provo include carpet beetles, boxelders, rats and mice, earwigs, carpenter ants, cockroaches, ticks, spiders, silverfish, and wasps.
You can rely on your licensed Croach® technician for friendly, customized, and thorough pest control for your Provo home.
Licensed, Bonded, Insured
UT Pest Control License #4000-2689