Get Pest Free
in Kannapolis, NC
The renowned Jiggy with the Piggy Festival features dozens of competitive barbecue teams, arts and crafts, concerts and family fun. Residents of Kannapolis prefer their BBQ without pesky pests bugging them!
✓ Get a free whole-house pest inspection – inside and out.
Croach's Eco-Friendly Approach to Pest Control
Next to barbecue, another great love of Kannapolis is nature, with multiple parks and greenways located throughout the scenic city. And Croach® is here to provide state-of-the-art eco-friendly pest control to keep Kannapolis green, healthy and pest free.
Living Pest Free in Kannapolis
When you're grilling at home, you don't want pests around, whether it's cockroaches in the kitchen, ants on the patio, wasps in the backyard, spiders in the room corners or rodents in your garbage can. That's why you can count on your Croach® technician to keep these pests away, so you can enjoy your day!
This satisfied local customer wrote an excellent summary of a Croach® pest control treatment visit.
Meticulous and Comprehensive

We just had Croach out to rid our home and boat dock of spiders and bugs. Christopher Rivera, our technician did an amazing job. He was meticulous in his work and extremely polite in his demeanor. We are fans!

Croach is approved to treat docks out on the water and they are approved to use some very powerful chemicals in and outside of your home.
They start by cleaning the exterior of your home as well as your garage of any spider and bug nests.
That, along with their sprays, will kill most of the adults.
In 30 days they will be back to kill any bugs that hatched. At that point we should be pretty much bug free.
They will be back every two months to keep the critters out.

This seems to me to be the most comprehensive method of pest control that I have seen. The place looks great now after just the first visit.
Read More from Brad H.
Our Pest-free Satisfaction Guarantee for Kannapolis
If you ever experience pests between scheduled treatments, we'll come back out to give you an intermediate, complimentary treatment. Your comfort and satisfaction are our top priority.
Enjoy life with peace of mind knowing that Croach® professionals have your pest management concerns under control.
What is Integrated Pest Management?
This simple concept involves using care and forethought to avoid pest problems to begin with. And when pest problems do occur, they are treated with minimal chemical interventions.
The goal of IPM is to reduce the risk to people and the environment. As such, IPM is a long-term approach to pest control that goes far beyond do-it-yourself chemical extermination.
Working hand-in-hand with you, your Croach® technician, uses these IPM methods to suppress pests.
Cultural controls:
Pests are attracted to human settlement because we provide everything they need to survive – food, water and shelter. Homeowners can easily get into good IPM habits, like emptying vessels of standing water, wiping up spills and crumbs, and keeping their houses tidy and vacuumed in order to reduce the establishment, reproduction and survival of pests.
Mechanical controls:
Traps are a type of mechanical control which remove pests without the use of chemicals.
Physical controls:
Preventing pests from entering your home or property is called exclusion. Your Croach® technician will locate breaches, and block holes, cracks or other access points so pests never make it into your space.
Chemical controls:
Your Croach® exterminator may need to apply chemical pesticides to target an infestation. We are very selective about the chemical products we use, and use them discreetly to maximize safety for your family and pets.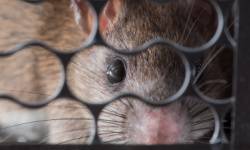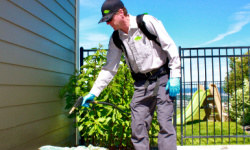 Croach® pest control services are custom-tailored to your specific needs, using the most effective means available, after completing a comprehensive inspection and consultation.
Pest Control Services by Croach® Exterminators Near Kannapolis
Get rid of the spotted lanternfly, ants, carpet beetles, cockroaches, mice and rats, silverfish, spiders, wasps and other stinging, biting, crawling, and flying pests. We serve Kannapolis residents in single-family homes, apartments, HOAs, and light commercial buildings.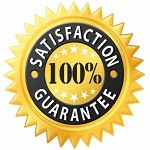 Retreats Guarantee
We guarantee a retreat of pest issues that arise between regularly scheduled services. Ask for more details when you sign up.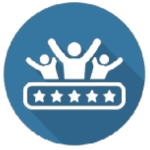 Thousands of Customer Reviews
Trust Croach® pest control reviews of friends and neighbors near Kannapolis and browse customer surveys of their pest management technicians.
Thoughtful and Trustworthy!

I don't 'do' bugs, especially the kind that sting. These guys do, and they are super efficient and thoughtful. They saw things that needed to be taken care of that I didn't see, and they took care of them within the estimated cost. The technician was so prompt, efficient, and friendly. He explained everything that would be done. What I really liked was that the company didn't try to hard-sell me on a program or up-sell me on things I didn't need. Totally trustworthy folks.
Mary Ellen Read more on HomeAdvisor
Treatments are Working!

Patrick did a great job. Applied treatment to all openings (interior and exterior) where pests might try to enter the house. Patrick took time to explain the process, showed me what kinds of pests had been trapped in the glue boxes, and confirmed he would be treating our dock today also. Very polite. Very professional. Most importantly, the treatments are working to keep pests, of all kinds, out of our house.
Read more reviews
Get A Pest-Free Home in Kannapolis with Croach®!
Keep Kannapolis beautiful and healthy with Croach® and our IPM methods of pest control. Our technicians have the tools and training to stop pest infestations, and more importantly, they know how to prevent future pest problems from occurring.
Call Croach® pest control today for a FREE pest inspection!
Licensed, Bonded, Insured
NC Pest Control License #2272PW