Get Pest Free
in Herriman, Utah
Shut down the pest rodeo with Croach®. Get peace of mind with a customized plan to eliminate pests in and around your home.
✓ Get custom pest management and prevention.
Guaranteed Quality Pest Control in Herriman, Utah
Does your Herriman, UT home feel like the annual Fort Herriman PRCA Rodeo?! Are you chasing cockroaches, spraying ants, dodging wasps, and trapping rodents? In the end, you don't even win a fancy silver belt buckle. And those pests keep coming back for more rodeo action.
Shut down the pest rodeo with Croach®. We specialize in eliminating common Herriman pest control problems like:
Let Croach® Pest Control technicians give you peace of mind by developing and implementing a customized plan to eliminate pests in and around your home.
I've Never Had Such Positive Results!


Okay, so I've had been around the block when it comes to pest control companies and services. Croach goes above and beyond and the results speak for themselves. I've never had such positive results with ANY other pest control company. Our home seems to attract wasps and no matter how many times we kill and knock the nests down or try to treat the issue, we get more! It's so frustrating.

In walks Croach. Corey came out for our first service and did a phenomenal job! He treated the entire house, surrounding areas and because of that I have seen maybe 1-2 wasps in a month. He was literally at my house for about an hour making sure he did a thorough job.

Matt came out to do our second follow up service and I'm just as impressed. Once again, my ENTIRE house and surrounding area was treated. Croach truly takes pride in their work and they genuinely want each customer to feel heard and taken care of. I would recommend Croach to everyone! It's safe, clean and does the job they promise it will do!
Jesika G.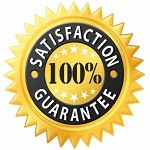 Retreats Guarantee
We guarantee a retreat of pest issues for Herriman customers that arise between regularly scheduled services. Ask for more details at your inspection.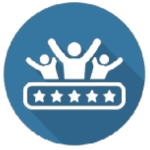 Thousands of Customer Reviews
Trust the Croach® pest control reviews of friends and neighbors near Herriman and browse customer surveys of our pest management technicians.
Kind, Fast, Efficient.


Thank you so much for assisting with the Sandbox today. It was really worrisome as my grandson likes to play with his trucks there. You were kind, fast, and efficient. Thank you for your help. You rock!
Service performed by Matthew in Herriman, UT
Watch for Allergic Reactions to Household Pests
Dealing with pests is not fun. They cause costly property damage, transmit diseases, and can provoke a dangerous allergic reaction for some who are exposed to them.
Pest Allergy Symptoms
Rats and mice carry dangerous disease. But the insect bites and stings that cause the most allergic reactions are from wasps, bees, and fire ants. These are common pests in Herriman.
Reactions include pain, swelling, itching and redness. Usually, this discomfort is localized to the sting area and symptoms disappear after a few hours. For some people (particularly, children), the reactions to allergy-causing pests are much more dangerous and severe. The immune system overreacts, causing anaphylaxis or anaphylactic shock.
Itching or hives
Difficulty breathing
Swelling of tongue and throat
Dizziness
Cramps, nausea or diarrhea
Drop in blood pressure
Shock
Loss of consciousness
If you suspect anaphylaxis or anaphylactic shock, call 911 immediately. If you know your child is allergic to insect bites and stings, keep their epi-pen handy and administer immediately along with your 911 call.
Genuinely Impressed!


Genuinely impressed by service technician (Corey). He arrived on time, explained what he was going to do and proceeded to get the job done.
Attention to Detail!


Corey showed professionalism and attention to detail when he got rid of several wasp nests after spraying outside.
How to Deal with Herriman Wasps
Preventing Wasp Stings
Croach® wasp removal services are conducted by professionally-trained technicians with the equipment, materials, and knowledge to achieve results safely.
Do not attempt to eradicate, remove, or relocate a wasps nest on your own. Stay clear and use caution when working in your yard or otherwise enjoying the outdoors.
Wasps, Hornets, and Yellow Jackets are particularly aggressive when they feel a threat to their nest, above or below ground.
Wear light-colored, tight-fitting clothing.
Avoid offering fragrant smells to outdoor insects such as perfumes, hair products, and chewing gum.
Don't swat at wasps. Stay calm and move slowly away.
Contact Croach® Pest Control for safe wasp removal services. We'll also treat the area to discourage future colonies. Then establish regular pest control inspections and treatment to prevent all types of pests from invading your property.
Croach® Pest Control Process for Herriman, Utah Homeowners
First: When our technician arrives at your Herriman residence, they will inspect your property to look for potential problem areas and develop a plan to address these concerns.
Next: They will discuss their findings, and present a customized treatment plan created to meet your specific pest control needs.
Then: Services begin as soon as you are ready to be pest free!
Depending on your plan, exterminator services could include:
✓ Interior Treatmen: Treatments like spray barriers at entrance points, baiting, and traps.
✓ Exterior Treatment: Removal of wasp nests, de-webbing, spray, and granulation where necessary.
Get Pest Free in Herriman
Croach® is a pest elimination and prevention service. We don't believe in one-time extermination. Because it doesn't work. In fact, it costs you more money, aggravation, and distress in the long run.
Shut down the rodeo and send those pests packing. Request a free pest control inspection today.
Licensed, Bonded, Insured
UT Pest Control License #4000-2689