Be Pest Free
in Ogden, UT
Utahns in Ogden are born for adventure. Between exploring the spectacular natural scenery and the captivating local history, we simply don't have time for pest infestations at home or work.
✓ Get a free whole-house pest inspection – inside and out.
Charming Ogden: Get More In This Mountain Town
A charming place with a small-town feel, but all the luxuries of a city, Ogden is not your typical mountain town. Nestled by the breathtaking Wasatch Mountain Range and just a mere 20 minutes from three world-class ski resorts, there's a great vast expanse to explore.
Yet, Ogden is more than just an outdoor enthusiast's paradise. It also offers a vibrant arts scene, a foodies' paradise on Historic 25th Street, and a tradition of excellence at nearby Weber State University.
Croach® Pest Control Keeps Ogden Pest-Free
While Ogden natives relish spotting local insects and wildlife on the hundreds of miles of trails, they much prefer that the great outdoors stay outdoors. That's why Ogden residents partner with Croach® pest control. We're a family-owned business that provides the best eco-friendly pest treatment services all along the Wasatch Front.
Our experienced technicians use the most advanced and progressive pest control methods to quickly and efficiently eliminate any pests in your home. Our services are flexible and are custom-tailored to fit your specific needs. We eliminate infestations and then provide ongoing treatment and maintenance to keep your home pest-free.

Highly Knowledgeable and Extremely Thorough!
My technician, Ivan, was the best! He was a good representative of the company and very professional. I liked his demeanor and attitude both towards me as a customer and his employer. I would highly recommend him to anyone that is interested in having him. He was very knowledgeable about the products he was using and the reasoning behind their use. I will gladly have him return.
Steve H., Ogden, Utah
Read More Reviews From Your Neighbors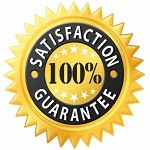 Retreats Guarantee
We guarantee a retreat of pest issues that arise between regularly scheduled services. Ask for more details when you sign up.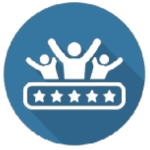 Thousands of Customer Reviews
Trust Croach® pest control reviews of friends and neighbors near Ogden and browse customer surveys of their pest management technicians.
Pest Control Services by Croach® Exterminators Near Ogden
Get rid of ants, carpet beetles, cockroaches, mice and rats, silverfish, spiders, ticks, wasps and other stinging, biting, crawling, and flying pests. We serve Ogden residents in single-family homes, apartments, HOAs, and light commercial buildings.
Eco-Friendly Pest Control in Utah
Croach® pest control practices Integrated Pest Management (IPM) in Ogden. This holistic approach to pest control is safer and more effective because it:
Targets precise treatments for specific pests
Relies less on quick fixes and more on long-term prevention
Is mindful of our natural environment and safety of our families
Your trained Croach® technician combines several pest control techniques to achieve positive, long-lasting results.
What Is Integrated Pest Management?
Integrated Pest Management is a holistic approach to pest control. Using care and forethought, we can prevent many pest problems from starting in the first place.
Your Croach® technician's knowledge of biology helps to target the windows of opportunity when it's easier to break a pest's reproductive cycle. When pest problems do occur, they are treated with minimal chemical interventions.
The goal of IPM is to reduce the risk to people and the environment.
Croach® uses this long-term approach to successful pest control that goes far beyond one-time chemical extermination.
Let's take a closer look at the tools of IPM that your Croach® technician will leverage to get your Ogden home pest-free.
Cultural controls:
Pests are naturally drawn to human habitats because we unintentionally provide them with the basic necessities for survival, such as food, water, and shelter. To mitigate this, homeowners can adopt good IPM practices by eliminating standing water, and cleaning up spills and crumbs promptly.
Mechanical controls:
Traps are a common type of mechanical control that can effectively remove pests without using chemicals.
Physical controls:
Exclusion is a physical control method that prevents pests from entering your property or home. Your Croach® technician can locate and block any access points such as holes and cracks, thereby preventing pests from gaining entry into your space.
Chemical controls:
If an infestation does occur, your Croach® exterminator may need to use chemical controls to target and eliminate the pests. However, we use only carefully selected chemical products and apply them discreetly to ensure the safety of your family and pets.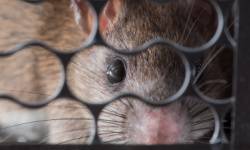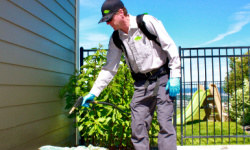 Pest Control for Property Managers
With Ogden's growing population, property managers need to understand the importance of maintaining a pest-free environment for their tenants. It's essential to ensure renters' living conditions are safe, comfortable, and free of pests. Croach® Pest Control is an excellent option for property managers looking for effective and reliable apartment pest control services.
By choosing Croach® Pest Control, you give your tenants peace of mind, knowing their home is free of pests and a safe place to live, while maintaining the value of your rental properties.
Our Pest-free Satisfaction Guarantee for Ogden
If you ever experience pests between scheduled treatments, we'll come back out to give you an intermediate, complimentary treatment. Your comfort and satisfaction are our top priority.
Professional and Courteous!

Colton did a great job for us. He was thorough and did everything we requested. He was very professional and courteous! He represented your company very well!
Felt Comfortable At Home

Blake was clean cut and I felt comfortable having in my home. He was thorough and followed my lead as to where I wanted treatments. Can't wait to have the yellow jackets disappear along with the sugar ants.
It's the Little Things!

Ivan was great! He did more than other companies we have used in the past. Ivan was kind, informative, professional and very thorough. I've never had a company follow through with spider webs! I also appreciate that he sprays the perimeters of our property.
No More Spiders and Ants!

We have been very happy with the service. The technicians use coverings over their feet to avoid tracking into the house. We have not seen a spider or ant in our house since beginning the service. They also treated for wasps and took down the nests, which were too high up for us to reach.
Respect Ogden's Pristine
Wasatch Mountains

and Keep Your Home Pest-Free!

IPM is a win / win for people who love our Wasatch Mountains while also desiring to live in safe and clean suburban neighborhoods.

Croach® employs 'green' IPM techniques; a combination of preventive measures and targeted use of pesticides. This approach focuses on using the least harmful methods possible to control pests while minimizing risks to human health and the environment.

By identifying the specific pest species, understanding their behavior and seasonal patterns, and implementing targeted IPM techniques, Croach® is able to effectively manage pest populations in Ogden and surrounding communities.

Contact Croach® to schedule your free preliminary inspection today!
---
Croach® provides IPM pest control in all Ogden neighborhoods, including Historic 25th Street, University District, West Ogden, River District, and Creative District. We also serve the surrounding areas, including Eden, Liberty, Huntsville, South Weber, West Weber, North Ogden, Harrisville, Pleasant View, and South Ogden.