Get Pest Free
in West Valley City, Utah
Surrounded by beauty, cockroaches thrive in urban West Valley City. And so do mice, rats, spiders, ants, wasps, and more unwanted, nuisance, disease-carrying, property destroying pests.
✓ Get custom pest management and prevention.
Pest Control Guarantee in West Valley City, Utah
The Salt Lake suburb of West Valley City is the second largest city in Utah and has its share of pest control problems. West Valley City is nestled between the Jordan River to the east and the scenic Oquirrh Mountains to the west. Forests of aspen and conifers provide shelter and food for butterflies, deer, and squirrels.
But many insects and rodents have adapted to life in the urban environments and thrive in our homes if we don't take steps to prevent them from moving in.
Croach® is a pest elimination and prevention service. We don't believe in one-time extermination. Because it doesn't work. In fact, it costs you more money, aggravation, and distress in the long-run.
---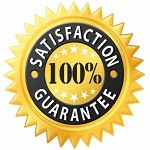 Retreats Guarantee
We guarantee a retreat of pest issues for West Valley City customers that arise between regularly scheduled services. Ask for more details at your inspection.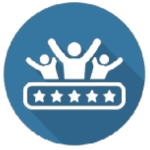 Thousands of Customer Reviews
Trust the Croach® pest control reviews of friends and neighbors near West Valley City and browse customer surveys of our pest management technicians.
Cockroaches are a Common Nuisance Pest in West Valley City
Disgusting, right? But it's true, and you may not even realize you have a roach infestation. Cockroaches exist in almost every part of the world. In fact, there are more than 4,000 species of them. Here in West Valley City, we deal with four types:
German cockroach
American cockroach
Brown banded cockroach
Oriental cockroach
Complete and Thorough!

Corey did a complete and thorough treatment of our home and property. He addressed all of our concerns and helped with problem areas. Thank you Corey for a job well done! Janet W.
Ensured our Satisfaction!

My experience with Croach has been great so far. The company is responsive and easy to work with. Corey came to my home today and was friendly, thorough, and made sure we were satisfied with the work that was done. – Chase F.
The Dangers of Cockroaches
No one wants to turn on the kitchen light and see a cockroach scurrying out of the light. If you see one cockroach, odds are there is a whole intrusion of roaches (yes, that is what you call a group of them). Cockroach control is an important part of ongoing pest control because they carry and spread disease.
Dangers include allergy and asthma flare-ups, and e-coli bacteria and salmonella concerns as they walk on your kitchen floors, countertops, and other surfaces. Don't let your kids sit or play on the floor. Sterilize your countertops daily.
Signs You Have Cockroaches
Cockroaches are usually active at night. Even if you see only one, be assured there are many more lurking out of sight. As social insects, they live and thrive in groups.
Some signs you have cockroaches include:
A dead roach - ew.
Sightings of one or more in the daytime, or when you turn on lights at night.
Fecal droppings.
Egg casings.
The odor of the oily, musty residue they leave behind.
At the first sign of a cockroach, call your friendly, licensed Croach® Pest Control technician, and get rid of them before the infestation gets worse.
What We Do: The Croach® Pest Control Process
First: When our technician arrives at your West Valley residence, they will inspect your property to look for potential problem areas and develop a plan to address these concerns.
Next: They will discuss their findings, and present a customized treatment plan created to meet your specific pest control needs.
Then: Services begin as soon as you are ready to be pest free!
Depending on your plan, exterminator services could include:
✓ Interior Treatment: Treatments like spray barriers at entrance points, baiting, and traps.
✓ Exterior Treatment: Removal of wasp nests, de-webbing, spray, and granulation where necessary.
Pest Control Services Near West Valley City
Get rid of ants, cockroaches, mice and rats, spiders, wasps and other stinging, biting, crawling, and flying pests. We serve West Valley City, Utah residents in single-family homes, apartments, HOAs, and commercial buildings.
Enjoy peace of mind knowing your family, pets, and property are protected. Request a free pest control inspection near West Valley City, Utah today.
Licensed, Bonded, Insured
UT Pest Control License #4000-2689