As Salt Lake City grapples with skyrocketing bed bug infestations, households across neighborhoods face a stealthy predator invading the most private of spaces — their beds.
Our head bed bug exterminator in Utah reveals that early precautions and rapid response give you power against these proliferating pests. The cost of bed bug extermination in the Salt Lake City region ranges between $120 and $870. Such a wide price range illustrates why early prevention is preferred to limit expensive infestations later.
1. Spot Bed Bug Signs Swiftly
Learn telltale clues like dried blood smears and skin reactions that prompt over 18,000 Utahns annually to seek bed bug exterminator assessments. Your speedy detection in Salt Lake City can nip invasion early. Other signs include:
Small, rust-colored stains on bedding.
Musty odors.
Small, flat bugs in the seams of mattresses or furniture.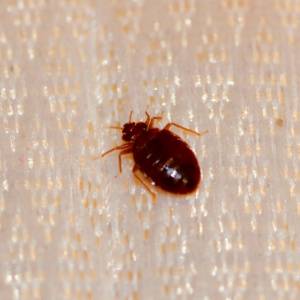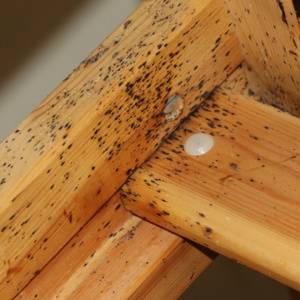 2. Eliminate Clutter That Conceals Bed Bugs
Clean out the cracks, crevices, and clutter these pests hide in between feedings. Stay on top of dusting, sweeping, and vacuuming.
3. Wash and Dry Heat Treatment
Run a hot cycle at over 115 degrees weekly to kill bugs and eggs hiding in fibers — a vital step local bed bug exterminator requests show over 53% of customers skipping. Set aside a day to tackle the heaviest laundry, including sheets, bedspreads and curtains.
4. Seal Your Mattress in a Blocker
Use a stiff brush to clean the seams of mattresses and upholstery. Then, enclose your mattress in a bed bug-proof cover or encasement.
These protective covers create a barrier that makes it nearly impossible for bed bugs to infest your sleeping area. Note that you're looking for a cover specifically created to ward against these pests (labeled allergen rated for bed bugs) rather than a standard mattress cover.
After treatment from a bed bug exterminator, it's still a good idea to encase your mattress for a minimum of one year. Bugs cannot bite through it from the outside, and eggs cannot hatch inside it.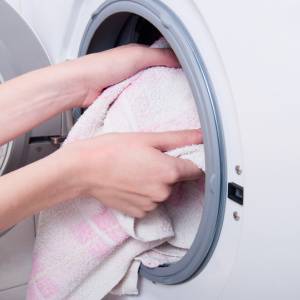 5. Travel Wary and Return Aware
Bed bugs often get a lift home from hotel rooms. Upon arrival (and before you unpack), check your bed and the room for signs of bed bugs. If you find them, request a different room. Use a luggage rack to keep your suitcase elevated.
Unpack your travel clothing directly into a washer, isolating luggage outside bedrooms rather than welcoming tourist hitchhikers into your Salt Lake City home.
6. Inspect Second-Hand Treasures
Salt Lake City curbside freebies, yard sales, and thrift stores transfer the misery from one household to another. Evaluate your items carefully outdoors before bringing them into your residence. Be extra cautious about anything fabric such as clothing, blankets, curtains, and second-hand furniture (like couches, sofas, and mattresses).
7. Monitor Public Spaces
Bedbugs enjoy watching a movie, riding the bus, eating at a restaurant, and bunking with you at a college dorm. Work, school, public transportation, and rideshares can all become breeding grounds for bed bugs. Be cautious when sitting on upholstered furniture or using shared bedding.
If you suspect an infestation in a shared space, notify the proper authority to call a bed bug exterminator. Stay alert to signs in public spaces.
8. Leave Bedbugs at the Laundromat
Inspect Laundromat Surfaces. Check folding tables, the establishment's rolling baskets, and the seating for signs of bed bugs. Don't set your laundry baskets on the floor or near seating. It only takes one hitchhiker to infest your clean clothes and home.
9. Focus on Prevention
Stop bed bugs before they gain a foothold! Be vigilant, know how to spot them, and take preventative measures. Early detection makes treatment faster, easier, and less expensive.
This is good practice to keep all pests out of your home.
Bed Bug Exterminator Bonus Tip for Renters
Spotting bed bugs in an apartment? As a tenant, move quickly. Calmly alert your landlord or property manager as soon as possible. Discuss next steps for inspection and treatment openly. Generally, management handles contracting pest control. But you play a key role too. Stick to clutter-clearing guidance so your bed bug exterminator can be effective.
Speak up if you have concerns post-treatment, but know complete resolution can take weeks. With cooperation and patience on both sides, even challenging infestations in rentals fade. The key is prompt collective response. Don't go it alone - a coordinated effort with managers yields the best results long-term. We aim for your ultimate comfort in the unit.
Call in a Bed Bug Exterminator at the First Sign
Bed bugs are not a sign of unhealthy living conditions. Sometimes, bed bugs find their way into your home despite all your best efforts. At the very first suspicion, reach out to a Croach® Salt Lake City bed bug exterminator. We're specialists equipped to quickly contain the chaos. Schedule your free bed bug inspection today.
Salt Lake City Croach® Bed Bug Exterminator Service Area
Cottonwood Heights, Draper, Eagle Mountain, Herriman, Kearns, Magna, Midvale, Millcreek, Murray, Payson, Provo, Riverton, Salt Lake City, Sandy, Santaquin, South Jordan, South Salt Lake City, Spanish Fork, Utah County, West Jordan, and West Valley City.