Get Pest Free
in Davidson, NC
Davidson citizens cherish the historic and rural character of this education-centered community. The result is a sparkling and charming city built around a world-class college, featuring authentic vintage architecture, smart-growth planning, and sophisticated urban culture.
✓ Get a free whole-house pest inspection – inside and out.
The Davidson Honor Code
One of the most distinguishing characteristics of Davidson College is the strict honor code students pledge to follow. And that's something Croach® pest control can relate to, because we promise to honor our PEST-FREE Satisfaction Guarantee.
Our Pest-free Satisfaction Guarantee for Davidson
If you ever experience pests between scheduled treatments, we'll come back out to give you an intermediate, complimentary treatment. Your comfort and satisfaction are our top priority.
Enjoy life with peace of mind knowing that Croach® professionals have your pest management concerns under control.
Why Can't I Do Pest Control Myself?
Do-it-yourself pest extermination is generally limited to purchasing a chemical spray which you apply on bugs that you see. Aside from the disquieting fact that you're randomly spraying unfamiliar chemicals in your living space, it doesn't kill insects where they're nesting and breeding. The pests keep coming and you spray more chemicals!
Unfortunately, chemicals alone aren't as effective as you'd think; pests become resistant to them. Sadly, chemicals simply can't distinguish between an unwanted pest and a beneficial one, like a bee or butterfly. Pest infestations are much less likely to survive a program like Croach®'s Integrated Pest Management that uses several different approaches to reduce their populations.
Happy With the Results!

The experience has been pleasant from a customer service perspective. Overall, I'm very happy with the results and the service provided. We don't have pest problems like we did in the past, especially living next to a greenbelt.
No More Critters!

Great company to do business with. They are reliable and do a thorough job. If there is a problem, they will come back out and fix it. Since I have had their service I have no more mice, wasps or other critters.

Larry S. Read more reviews
Integrated Pest Management in Davidson
Croach® pest control employs safe and effective Integrated Pest Management techniques to get rid of pests once and for all in Davidson. IPM is a comprehensive pest management program that focuses on avoiding pests in the first place. When infestations do occur we treat using minimal chemical interventions.
The goal of IPM is to reduce the risk to people and the environment. As such, IPM is a long-term approach to pest control that goes far beyond do-it-yourself chemical extermination.
Strategies of IPM
Croach® staff are trained to follow the best practices of IPM. When we come out for your free inspection, our technicians will:
Identify pests: You probably already know of some problems, but once we start inspecting, we often find other pests.
Locate Access Points: We have a very good idea of how specific pests enter homes. We'll investigate and find out how they're accessing your property.
Develop a Strategy: We create a custom treatment plan for you using various IPM methods. For instance, exclusion refers to blocking the pests' entry into your home.
Once you become a customer, we'll:
Implement the treatment plan.
Monitor pest population levels.
Evaluate the success of treatments.
Proactively prepare for seasonal or new pests, like the spotted lanternfly.
IPM is a smart approach to pest management and control.
Pest Control Services by Croach® Exterminators Near Davidson
Get rid of the spotted lanternfly, ants, carpet beetles, cockroaches, mice and rats, silverfish, spiders, wasps and other stinging, biting, crawling, and flying pests. We serve Davidson residents in single-family homes, apartments, HOAs, and light commercial buildings.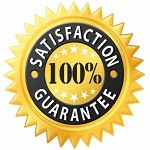 Retreats Guarantee
We guarantee a retreat of pest issues that arise between regularly scheduled services. Ask for more details when you sign up.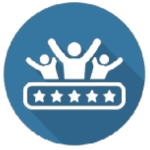 Thousands of Customer Reviews
Trust Croach® pest control reviews of friends and neighbors near Davidson and browse customer surveys of their pest management technicians.
State-of-the-Art Pest Control for Historic Davidson, NC
Our technicians have the tools and training to stop pest infestations, and more importantly, they know how to prevent pest problems from occurring in the future.
Call Croach® pest control today for a FREE pest inspection!
Licensed, Bonded, Insured
NC Pest Control License #2272PW