Pest Control Services
Near Cottonwood Heights
Cottonwood Heights is one of the top ten places to live in the Salt Lake City area because of its proximity to both city life and forests. This mixed environment makes quality pest control essential.
✓ Get custom pest management and prevention.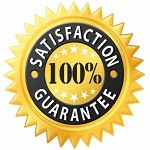 Retreats Guarantee
We guarantee a retreat of pest issues for Cottonwood Heights customers that arise between regularly scheduled services. Ask for more details.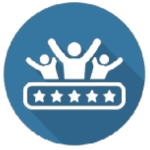 Thousands of Customer Reviews
Trust the Croach® pest control reviews of friends and neighbors near Cottonwood Heights and browse customer surveys of our pest exterminators.
Quality, Guaranteed Pest Control in Cottonwood Heights, Utah
Pest control in and around your property is a health and safety matter for your family, pets, and guests. Besides triggering anxiety, pests transmit disease, cause costly property damage, and sometimes even dangerous allergic reactions.
Your local Croach® exterminator will provide quick, personalized, and affordable services designed to meet your specific pest control needs.
Rodents Invade as Winter Approaches
Rats and mice create so much destruction and disease that the National Pest Management Association designated the third week in October Rodent Awareness week. Here in Utah, both common house mice and the Norway rat create frequent rodent control problems in Cottonwood Heights homes.
They are commensal rodents because they have learned to live and thrive near humans. In the United States, over 21 million homes deal with serious rodent control issues every year. Don't let your home be one of these!
The National Pest Management Association (NPMA) cautions that rodent infestations spike in the fall and winter as they seek shelter from the cold. They move indoors to our attics, basements, crawl spaces, sheds, and garages.
Natural food sources become scarce as temperatures cool, which means rats and mice need to find an alternative source. Cottonwood Heights homes offer the perfect balance of food, water, and shelter.
Thorough, Conscientious Bug and Rodent Treatments

Corey is the best bug guy! Every time he comes out he cleans any new webs and inspects for new wasp nests. He is so thorough in his treatment and only treats what I ask him to. He is nice to my animals and makes sure he never leaves my gates open. I would recommend Croach to anyone looking for some bug/rodent help!
Exterminator: Corey W. - Cottonwood Heights, UT region
We Didn't Even Know We Had Mice! Not Anymore!

Stephen, Isaac, and Corey were awesome. Stephen and Isaac came by and identified several deficiencies and even noted we had mice. Sure enough we caught one from the traps they laid. Corey was great and thorough. He showed me what he was doing and took care of our whole house.
Exterminator: Corey W. - Cottonwood Heights, UT region
Dangers of a Rodent Infestation in Cottonwood Heights
The House Mouse and Norway Rat, among other species, prompt several unique problems in your home.
Carry diseases like the deadly Hantavirus.
Chew wiring in the walls, a dangerous situation and expensive to repair.
Contaminate your food supply with Salmonella.
Create structural damage as they build nests, breed, and raise offspring.
Introduce other pest control problems, like fleas, into your home.
How to Get Rid of Mice and Rats
Rodent problems are not always visible. As nocturnal creatures, they are active at night when we are sleeping. Your best defense is ongoing rat extermination and pest control management.
Signs of a rodent problem include:
✓ Rodent droppings
✓ Gnaw marks
✓ Sounds of movement inside walls, ceilings, and exterior shelters
At Croach®, we believe Benjamin Franklin's adage "an ounce of prevention is worth a pound of cure". Keeping rodents out is far easier and less expensive than trying to eliminate an infestation and repair the damage they've done.
A top priority is blocking pest access points into your home (known as Exclusion). Rats and mice can get inside through a gap, crack, or opening the size of a quarter. Count on your Croach® exterminator for experienced rodent and other pest control services.
Gophers Be Gone!

Corey was amazing - very professional and good humored. He did a fantastic job cleaning off the house and spraying for us. We have gophers we've been trying to get rid of and he put a bait box out for us and has already come back to check it. Very impressed! I'm glad we chose to go with Croach.
Exterminator: Corey W. - Cottonwood Heights, UT region
Other Companies Just Took Our Money

This is the best company I have ever used. I will use them for life. They helped my family so much now we can live in our house again. We had many big problems with our house and other companies just took our money and never helped us. Use this company, you won't be sorry. Thank you to everyone at Croach.
Exterminator: Corey W. - Cottonwood Heights, UT region
What We Do: The Croach® Pest Control Process
First: When our technician arrives at your Cottonwood Heights residence, they will inspect your property to look for potential problem areas and develop a plan to address these concerns.
Next: They will discuss their findings and present a customized treatment plan created to meet your specific pest control needs.
Then: Services begin as soon as you are ready to be pest free!
Depending on your plan, exterminator services could include:
✓ Interior treatment of your home. Treatments like spray barriers at entrance points, baiting, and traps.
✓ Exterior treatment of your property. Removal of wasp nests, de-webbing, spray, and granulation when necessary.
Pest Control Services Near Cottonwood Heights
Croach® is a pest elimination and prevention service. We don't believe in one-time extermination. Because it doesn't work. In fact, it costs you more money, aggravation, and distress in the long-run.
Get rid of stinging, biting, crawling, and flying pests. Protect your family, pets, and property. Request a free pest control inspection near Cottonwood Heights, Utah today.
Licensed, Bonded, Insured
UT Pest Control License #4000-2689