Get Pest Free
in Draper, Utah
People love living in Draper, Utah, but the fantastic climate means you have pest control concerns. Rats, mice, spiders, and stinging insects love the Draper area, too.
✓ Get custom pest management and prevention.
Pest Control in Draper, Utah: Results Guaranteed
You're probably dealing with pests like rats, mice, cockroaches, stinging wasps, and spiders. These pests transmit disease, cause dangerous allergic reactions, costly property damage, and are a nuisance when they invade your property.
To prevent these pests, your local Croach® Pest Control exterminator will complete a free inspection at your home and set up personalized, affordable pest control to meet your specific needs.
Common Pest Control Services in Salt Lake and Utah Counties
Spiders
Rats
Mice
Stinging wasps
Cockroaches
Very Impressed!

Devin was amazing, very professional and did a great job. He did a fantastic job cleaning off the house and spraying for us. Very impressed! I'm glad we chose to go with Croach.
Dave N.
Spent Extra Time!

Corey came and sprayed and was so great and really asked where I was seeing pests and then spent extra time making sure any of my areas of concern were taken care of. Friendly, professional experience; would definitely recommend!
Brenna M.
10 out of 10 Recommendation!

Very professional, we sat down and figured out the best game plan to take care of all the unwanted critters! 10/10 would recommend to anyone!
Ken C.
A Note About Draper's Deer Population
Deer are a common sight in the community of Draper. We love to see them grazing near our homes all summer long. But in winter, these grazing areas are covered in snow. It's understandable to feel bad for the deer and want to help provide them with food.
But did you know this is detrimental to the health of the herd? In fact, it is illegal to set up deer feeding stations in the city of Draper.
Deer can survive Draper winters without our help and are in better health if we do not feed them. Their bodies are designed to live all winter off the fat they stored as their metabolism reduces. Leaving corn and other high calorie foods out for them can cause illnesses and even death.
Don't Feed the Deer... or the Rodents
Besides drawing herds close together where they are more likely to encounter vehicles or illness from other deer, these feed stations also provide food for rodents. And rodents, like rats and the dangerous deer mouse, will come inside your home, damage property, spread disease, quickly reproduce, and cause an infestation in no time.
Rodent prevention is far less expensive than exterminating an infestation. Call Croach® Pest Control today to set up a maintenance plan for your property. Together, we can get rid of unwanted pests.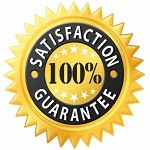 Retreats Guarantee
We guarantee a retreat of pest issues for Draper customers that arise between regularly scheduled services. Ask for more details at your inspection.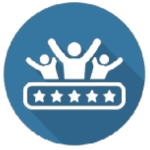 Thousands of Customer Reviews
Trust the Croach® pest control reviews of friends and neighbors near Draper and browse customer surveys of our pest management technicians.
What We Do: The Croach® Pest Control Process
First: When our technician arrives at your Draper residence, they will inspect your property to look for potential problem areas and develop a plan to address these concerns.
Next: They will discuss their findings, and present a customized treatment plan created to meet your specific pest control needs.
Then: Services begin as soon as you are ready to be pest free!
Depending on your plan, exterminator services could include:
✓ Interior Treatment: Treatments like spray barriers at entrance points, baiting, and traps.
✓ Exterior Treatment: Removal of wasp nests, de-webbing, spray, and granulation where necessary.
Pest Control Services in Draper, Utah
Croach® is a pest elimination and prevention service. We don't believe in one-time extermination. Because it doesn't work. In fact, it costs you more money, aggravation, and distress in the long run.
Get rid of ants, cockroaches, mice and rats, spiders, wasps and other stinging, biting, crawling, and flying pests. We serve Draper, Utah residents in single-family homes, apartments, HOAs, and commercial buildings.
Enjoy peace of mind knowing your family, pets, and property are protected. Request a free pest control inspection near you today.
Licensed, Bonded, Insured
UT Pest Control License #4000-2689