Get Pest Free
in Layton, UT
Families love the Layton lifestyle. Friendly neighborhoods surrounded by the majesty of our natural world. Croach® understands and delivers on your wish to respect nature while living a quality pest-free life!
✓ Get a free whole-house pest inspection – inside and out.
Croach®: Maximizing Pest Control, Minimizing Risks
Layton homeowners trust Croach® pest control to get rid of insects and rodent pests using progressive eco-friendly solutions like Integrated Pest Management.
What is Integrated Pest Management?
Integrated Pest Management (IPM) is a long name for what truly is a simple idea. The concept involves using care and forethought to avoid pest problems to begin with. And when pest problems do occur, they are treated with minimal chemical interventions.
The goal of IPM is to reduce the risk to people and the environment.
IPM is a long-term approach to pest control that goes far beyond do-it-yourself chemical extermination. Your Croach® technician strategically uses multiple IPM methods to eliminate pests.
Pest Control Services by Croach® Exterminators Near Layton
Get rid of ants, carpet beetles, cockroaches, mice and rats, silverfish, spiders, ticks, wasps and other stinging, biting, crawling, and flying pests. We serve Layton residents in single-family homes, apartments, HOAs, and light commercial buildings.
Croach® Pest Control: Founded In Family
From the many city parks and trails to the plethora of family-friendly events hosted throughout the year, the Layton community is known for putting family first. It's what makes our town great. Croach® is a family-owned pest control company, so we understand how important it is to spend time together, not dealing with irritating and time-consuming pest problems.
With Layton being one of the primary employment centers in Davis County, we know that you work hard for your family. Let us work hard for your family, too. We believe you deserve a pest-free home.
We set out to build a service business that gives you your time back and the peace of mind of knowing the job is done right.
Spring Without Stings

In the spring, pests like ants, wasps, and mosquitoes become more active as the weather warms up.
Ants invade homes looking for food and water.
Wasps start building nests in eaves and other protected areas.
Mosquitoes are another nuisance, especially after periods of rain or near standing water.
To prevent wasp infestations, your Croach® technician will apply IPM techniques like removing nests and insecticidal sprays.
Pest-Free Summer Fun

Summer in Layton is prime time for many pests, including mosquitoes, flies, and ticks.
Mosquitoes and flies can be particularly annoying during outdoor activities.
Ticks can transmit diseases like Lyme disease.
Stinging insects like wasps and bees may also be more active during the summer months.
To control tick populations, it's imperative to keep deer and rodents out of your yard. Eliminate all standing water to discourage mosquitoes from breeding.
Fall Pest Prevention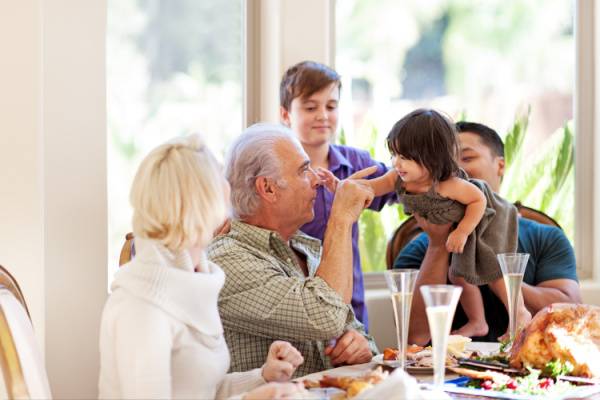 In the fall, pests prepare for winter.
To prevent rodent infestations, it's important to seal entry points, and eliminate food and water sources. Trapping and rodenticides are two focused IPM techniques your Croach® tech will use.
Winter Indoor Pest Defense
While winter is generally a slower time for pests, some insects and rodents are still problematic.
For example:
To manage cockroach populations, IPM techniques like keeping food areas clean, reducing moisture sources, and using insecticidal baits can be effective.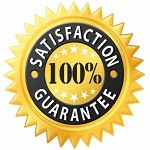 Retreats Guarantee
We guarantee a retreat of pest issues that arise between regularly scheduled services. Ask for more details when you sign up.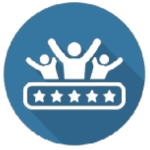 Thousands of Customer Reviews
Trust Croach® pest control reviews of friends and neighbors near Layton and browse customer surveys of their pest management technicians.
Our Pest-free Satisfaction Guarantee for Layton
If you ever experience pests between scheduled treatments, we'll come back out to give you an intermediate, complimentary treatment. Your comfort and satisfaction are our top priority.

Two Thumbs Up!
Technician was on time, actually 5 mins early. He was professional and friendly and had a real conversation prior to him starting work. Was a nice change, very professional, came across as genuine and knowledgeable on questions. He found and exterminated 4 wasps nest we never knew were there. We can't wait to get back out in the backyard not having to worry about the dog being stung again. Two thumbs up 👍🏻 👍🏻 Thanks Blake!
Jason G., Layton, UT

"That Guy Was Really Nice!"
Had our first treatment with Croach, Don was very professional. He spent his time making sure our first application was done well. He then took the time to explain everything that he had done and what we should expect. Even my youngest daughter said, "that guy was really nice!"
Amy B., Layton, UT
Quality Pest Control Within Your Budget
Croach® pest control service is both affordable and cost-effective. We understand the importance of managing pest issues without breaking the bank.
Our team of experienced professionals employs efficient and targeted strategies to tackle pests, ensuring maximum effectiveness while minimizing costs.
Trust Croach® to eradicate pests from your property without straining your finances. Invest in our pest control service today and enjoy a pest-free environment at an affordable price.
---
Croach® serves all neighborhoods of Layton, including Avion Vista, Rachels Place, East Layton, Fairfield Meadows, Kays Creek, and Meadowbrook Hollow. We also serve nearby towns, including Sunset, Clearfield, Syracuse, Clinton, South Weber, Uintah, West Point, Kaysville, and Fruit Heights.