Get Pest Free
in Caldwell, ID
Pests from nearby farmland and the great outdoors might migrate to Caldwell for food and shelter, but they'll be met by Croach®, ready and able to rid homeowners of pesky insects and rodents.
✓ Get a free whole-house pest inspection – inside and out.
Get Eco-Friendly and Effective Pest Control in Caldwell, ID
Families love living in Caldwell because of the rural farm atmosphere and small town sensibility. Crime is low and neighbors are friendly.
But as more people move to this peaceful and pastoral location, pests populations are exploding with increased opportunities for food and shelter.
Croach® is here with a proven process that keeps your home pest free year-round. Our fast, eco-friendly service helps you get rid of pests quickly for your peace of mind.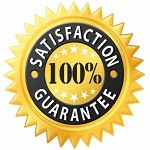 Retreats Guarantee
We guarantee a retreat of pest issues that arise between regularly scheduled services. Ask for more details when you sign up.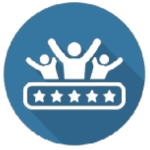 Thousands of Customer Reviews
Trust Croach® pest control reviews of friends and neighbors near Caldwell and browse customer surveys of their pest management technicians.
Caldwell's Living Legacy
The Basque people from northern Spain and southwest France developed a significant community here starting in the late 1800s. Originally lured to the area by reports of gold, they quickly resorted to the stability of sheep herding, which proved as profitable in the United States as it had been in their native Pyrenees Mountains. Today, Caldwell's Basque community preserves the ancient language and culture, which was nearly eradicated in Europe during the 1930s-60s.
Eco-Friendly Pest Control
Preservation of culture, and of the environment are admirable goals. But pests that damage our property and disturb our sanity must be exterminated quickly and efficiently. Like you, Croach® treasures the value of our amazing Lower Snake River Valley ecology, and relies on Integrated Pest Management strategies to rid your property of pests.
What is Integrated Pest Management?
This simple concept involves using care and forethought to avoid pest problems to begin with. And when pest problems do occur, they are treated with minimal chemical interventions.
The goal of IPM is to reduce the risk to people and the environment. As such, IPM is a long-term approach to pest control that goes far beyond do-it-yourself chemical extermination.
Working hand-in-hand with you, your Croach® technician, uses these IPM methods to suppress pests.
Cultural controls:
Pests are attracted to human settlement because we provide everything they need to survive – food, water and shelter. Homeowners can easily get into good IPM habits, like emptying vessels of standing water, wiping up spills and crumbs, and keeping their houses tidy and vacuumed in order to reduce the establishment, reproduction and survival of pests.
Mechanical controls:
Traps are a type of mechanical control which remove pests without the use of chemicals.
Physical controls:
Preventing pests from entering your home or property is called exclusion. Your Croach® technician will locate breaches, and block holes, cracks or other access points so pests never make it into your space.
Chemical controls:
Your Croach® exterminator may need to apply chemical pesticides to target an infestation. We are very selective about the chemical products we use, and use them discreetly to maximize safety for your family and pets.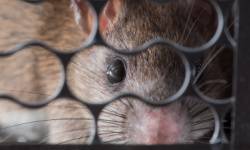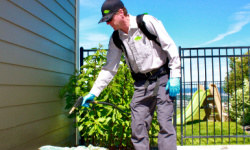 Spiders
Croach® Pest Control understands spiders can be a nuisance in your home, regardless of whether or not they are dangerous. There are twelve varieties of spiders here in Caldwell; many love turning themselves into unwanted houseguests.
It's essential to address spider infestations promptly.
Croach® offers eco-friendly and effective spider removal services to help rid your home of these unwanted guests!
Our Pest-free Satisfaction Guarantee for Caldwell
If you ever experience pests between scheduled treatments, we'll come back out to give you an intermediate, complimentary treatment. Your comfort and satisfaction are our top priority.
5-Star Service!

Jordan is always so great!! He is very thorough and makes sure to cover everything we address. Courteous, respectful and super nice!
Very Happy!

Tyson was very polite, he did a great job. I told him about a possible mouse. He put some traps. By that evening we had a mouse. Thank You, I'm very happy with your service.
He Listened!

Our technician today did a very thorough job, has a professional demeanor. He asked if we were having pest issues and listened to us.
How We Get Rid of Your Pests for Good
Most of our customers stop seeing pests after our first visit, but it's how we break the pest problem life cycle that really gets results. Then, our follow-up maintenance visits keep them out for good.
The Croach® approach all starts with a free inspection. Need help to determine whether you have pests? Call us and get peace of mind.
Pest Control Services by Croach® Exterminators Near Caldwell
Get rid of ants, carpet beetles, cockroaches, mice and rats, silverfish, spiders, ticks, wasps and other stinging, biting, crawling, and flying pests. We serve Caldwell residents in single-family homes, apartments, HOAs, and light commercial buildings.
Fast, Effective Pest Removal
You deserve to live a pest-free lifestyle in Caldwell.
Contact us to schedule a free pest inspection today.