Seeing spiders in and around your home is unnerving and creepy. Croach® provides long-term spider control in Charlotte.
✓ Get a free whole-house pest inspection – inside and out.
Need Spider Control in Charlotte?
Spiders are a common sight in Charlotte, North Carolina, but you don't need to live with spiders anymore. If you hate spiders, we've got the solution. Croach® spider control services will run these pests out of your home.
Why Are There so Many Spiders Around?
Spiders love human homes. Our Charlotte homes are comfortably climate-controlled, contain ample food and water, and provide a safe shelter from birds and other predators who like to eat spiders.
Mostly, spiders are attracted to homes that contain other bugs. They'll eat some of them for you, but they'll never get rid of the full pest problem. While they might be a little useful, spiders are unnerving. Some bite when they feel cornered or afraid. A single spider's egg sac releases hundreds of tiny spiderlings, a nightmare scene in your home.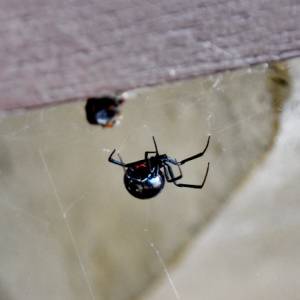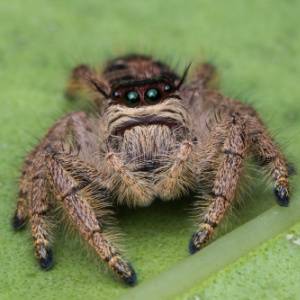 Charlotte's Most Common Spider Species
There are dozens of spider species here in Charlotte. Most are harmless. However, our local spider species include both black widow spiders and brown recluse spiders. The black widow carries a neurotoxic venom that causes chest pains, cramping, nausea, difficulty breathing, sweating, and a host of other symptoms that require medical attention. The stinging bite of the brown recluse causes itching, vomiting, fever, and joint pain. Brown recluse bites cause necropsy of the flesh around the bite marks and, in rare cases, death.
Less aggressive, but also capable of biting, are the  yellow sac spider and the hobo spider.
Even when the only spider species taking up residence in your home are harmless lined orb weavers, crab spiders, jumpers, or the wolf spider, the sight of them is still unpleasant and unnerving. In addition, they give your beautiful home a creepy appearance.
A comprehensive guide to all of Charlotte's spiders.
Our Spider Control Process
Croach® offers a three-step spider control process to keep your home spider free.
It starts with an inspection. We find the spiders in your home, identify their species, and use that information to craft a custom pest control plan tailor-made for your home and needs.
Next, we apply eco-friendly spider control products at the base of your home, around various entry points, and in the eaves. By brushing the eaves, we eliminate both spider webs and egg sacs. As necessary, we install back up glue boards to help identify additional spider species in the future, and to trap spiders that escaped the initial treatment process. This initial treatment does a great job of giving our customers immediate relief from their spider problems.
We then begin regular treatments to keep spiders out of your home for good.
If your infestation returns, Croach® offers complimentary retreats.
He Treated the Second Story!

I was a little skeptical when the sales rep came knocking. I gave him a chance and am so glad I did. We walked around my house and he showed me areas of concern… my previous "bug service" had just been out last week to treat and we found spider webs everywhere. I immediately cancelled my service and started with Croach. The tech was out an hour later. Alex spent so much time making sure he knocked down every web, even my 2nd story windows and under the gutters…. My previous company never did the 2nd story. Alex was very nice, detailed, and took his time. He even brought in my mail when he treated my mailbox! Would definitely recommend their services!!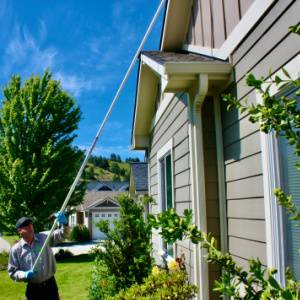 Pest Control Services by Croach® Exterminators Near Charlotte
Call Croach® to get rid of the spotted lanternfly, ants, carpet beetles, cockroaches, mice and rats, silverfish, wasps and other stinging, biting, crawling, and flying pests. We serve Charlotte residents in single-family homes, apartments, HOAs, and light commercial buildings.
Took Care of All the Webs!

IMPRESSED !!! Scott was friendly, professional, effective, informative, conversational, and thorough. He made friends with my dogs which was an extra plus. After the treatment, which Scott explained all the steps clearly, I felt confident that what he was doing was going to be exactly what we needed. We have spiders which are tough to stay on top of since we are at the lake, and cockroaches that were popping out in the house now and then. He took care of all the webs, even 30 feet up on the outside windows... and poor guy, even went down the hill to the dock to take care of that. And all on a hot 85+ degree day. All with a smile and always taking the time to answer any of mine or my wife's questions.
End Your Spider Problem
You don't have to live with creepy crawlies. Just reach out to Croach®. We're one of Charlotte's most experienced pest control companies, and we're ready to help.
Call (704) 954-8878 to schedule your inspection today.
Charlotte, North Carolina Spider Control Service Area
Belmont, Charlotte, Concord, Davidson, Gastonia, Harrisburg, Huntersville, Kannapolis, Lowesville, Matthews, Mint Hill, Monroe, and Mooresville.
Licensed, Bonded, Insured