Get Pest Free
in Lexington, SC
Lexington is growing quickly, and unfortunately, wherever there's people with shelter and food, there are pesky pests.
✓ Get a free whole-house pest inspection – inside and out.
Very Friendly and Thoughtful!

I can't say enough good things about Levi. Very friendly and thoughtful. A few minutes ago he sprayed my house, but was very careful to not let any spray touch my cat perches on the screened in porch. Previous company didn't care. - Read more by Laraina L.
Loving Life in Lexington!
Lexington is the fastest growing city in the Midlands. One of the reasons for its growth is the proximity to beautiful Lake Murray. Lake Murray offers boaters and anglers a paradise of outdoor activities surrounded by pristine South Carolina pine forests. But the new construction in the area has created pest control problems. No need to worry, though, because Croach® Pest Control is here to help.
During the warm summer months, we love to enjoy our outdoor spaces like the shady Fourteen Mile Creek Park or get scared silly at Deceased Farm. But we don't want to share our town with pests like ants, stinging wasps or spiders.
Does it Feel Like You Live in a Haunted House?
After that tour of Deceased Farm, you might feel like your house is haunted. You hear scratching sounds in the night, and imagine eerie ghosts thumping up and down the stairs. You catch a fleeting shadow out of the corner of your eye. It must be a phantom! There's that persistent musty smell; you're sure it comes from a graveyard. And why is the cat focused on something over your shoulder, but when you turn to look, there's nothing there?
Most of the time, those chilling noises in the night, unsettling shadows and foul odors are caused by creepy pests like cockroaches, mice and rats. Other scary pests include spiders and ants. Thankfully, Croach®'s expert technicians know how to effectively exorcise those ghastly pests from your Lexington home, so your family sleeps peacefully every night.
Know What They're Doing!

Austin and Kevin are absolutely AMAZING at customer service! I 100% recommend Croach to all of my friends, especially those who live on the water. These guys really know what they are doing to get rid of them! They are very professional to work with. - Read more from Kelly W.
It's Easy to Live Pest Free!

We're using Croach for spiders and wasps. I like how easy it has been. We've had no problems since they started treatment. They come when they are scheduled to, are prompt and professional. Josh has been great! - Read more from Dawn Y.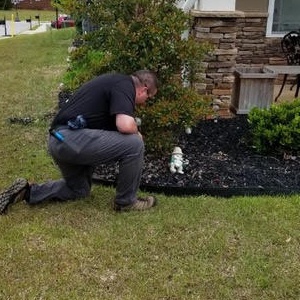 What We Do: The Croach® Pest Control Process
First: When our technician arrives at your Lexington residence, they will inspect your property to look for potential problem areas and develop a plan to address these concerns.
Next: They will discuss their findings, and present a customized treatment plan created to meet your specific pest control needs.
Then: Services begin as soon as you are ready to be pest free!
Depending on your plan, exterminator services could include:
✓ Interior Treatment: Treatments like spray barriers at entrance points, baiting, and traps.
✓ Exterior Treatment: Removal of wasp nests, de-webbing, spray, and granulation where necessary.
Pest Control Services by Croach® Exterminators Near Lexington
Get rid of ants, termites, cockroaches, mice and rats, silverfish, spiders, wasps and other stinging, biting, crawling, and flying pests. We serve Lexington residents in single-family homes, apartments, HOAs, and commercial buildings.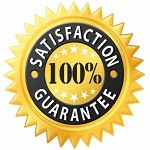 Retreats Guarantee
We guarantee a retreat of pest issues for Lexington customers that arise between regularly scheduled services. Ask for more details when you sign up.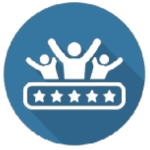 Thousands of Customer Reviews
Trust Croach® pest control reviews of friends and neighbors near Lexington, and browse customer surveys of their pest management technicians.
Get Pest Free in Lexington!
Count on Croach® to match you with friendly, licensed technicians who love what they do and listen to your concerns. Get professional pest control in Lexington County, and live pest free!
Licensed, Bonded, Insured
License #CA033446