Get Pest Free
in Seven Oaks, SC
Seven Oaks residents like to keep their town tidy and clean. So, when pests invade their premises, they call Croach® Pest Control.
✓ Get a free whole-house pest inspection – inside and out.
Seven Oaks by the River
The beautiful community of Seven Oaks is bordered along the southwest side by the Saluda River and the 400-acre Saluda Shoals Park where residents can kayak, fish, hike or stroll, along with an observation deck, the Cattail Shelter, and playgrounds for kids of all abilities. A few miles away is another popular gathering spot, Seven Oaks Park.
Residents of Seven Oaks are dedicated to preserving the natural environment they cherish, and are very proud of Carolina Wildlife Center which has rehabilitated more than 55,000 animals from 200 species, since its founding in 1987.
But sometimes unwanted pests, like mice and rats, spiders, ants, and cockroaches cause problems in Seven Oaks homes. Croach®'s expert technicians are on the scene to eliminate and control insect and rodent infestations.
Big and Bad
Rodent pest control problems are not always easily visible. This is because they come out at night when we are sleeping. Extermination technicians at Croach® start the visit with a thorough inspection, looking for signs of mice and rats, like: gnaw marks, nervous behavior of your pets, noxious smells, and sounds of movement inside walls, attics, garages and basements.
Cockroaches have been around millions of years, they survive any climate and can go weeks without eating, and can live headless until dehydration gets them! Once you discover a roach infestation in your Columbia area home, your first step is to contact Croach® for reliable cockroach control.

Took Care of the Ants!
I wasn't at home, but my wife told me that the guy did a good job. He went through all the house and took care of it with his product. Also, he took care of some little ants that we have in the pantry. Great job. Gracias, excelente amigos. - Seven Oaks area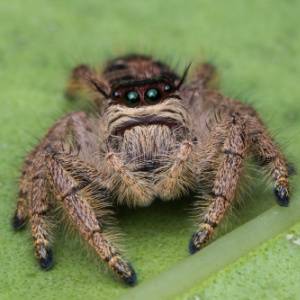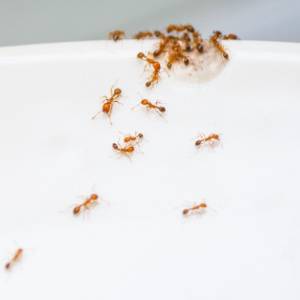 Small but Mighty
Did you know there are at least 200 species of spiders in South Carolina! Their pervasive webs can make your home and yard feel icky! Croach® spider exterminators rid your property of webs, and put measures in place to keep spiders out.
Did you know that unseen termites can do more damage to your home than any other insect? We'll prepare a termite control plan customized to your property for maximum success.
And then, there are ants. As many as 121 species live in South Carolina. All types of ants, from the tiny, almost invisible kitchen raiders called ghost ants, to the ferocious biting fire ants in the yard. Your Croach® tech knows how to identify the species, and what treatment is effective in getting rid of those teeming little villains.
If your Columbia area home has wasps nests, it could result in stings to you and other family members. An experienced Corach® pest control technician knows about safe wasp removal.
Stay Safe!
To limit your family's exposure to dangerous stinging insects like ants and wasps, call Croach® Pest Control. At Croach®, we offer extermination and preventative services that keep insects like wasps and ants off your property.
Pest Control Services by Croach® Exterminators Near Seven Oaks
Get rid of ants, termites, carpet beetles, cockroaches, mice and rats, silverfish, spiders, wasps and other stinging, biting, crawling, and flying pests. We serve Seven Oaks residents in single-family homes, apartments, HOAs, and commercial buildings.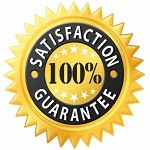 Retreats Guarantee
We guarantee a retreat of pest issues for Seven Oaks customers that arise between regularly scheduled services. Ask for more details when you sign up.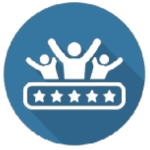 Thousands of Customer Reviews
Trust Croach® pest control reviews of friends and neighbors near Seven Oaks and browse customer surveys of their pest management technicians.
What We Do: The Croach® Pest Control Process
First: When our technician arrives at your Seven Oaks residence, they will inspect your property to look for potential problem areas and develop a plan to address these concerns.
Next: They will discuss their findings, and present a customized treatment plan created to meet your specific pest control needs.
Then: Services begin as soon as you are ready to be pest free!
Depending on your plan, exterminator services could include:
✓ Interior Treatment: Treatments like spray barriers at entrance points, baiting, and traps.
✓ Exterior Treatment: Removal of wasp nests, de-webbing, spray, and granulation where necessary.
Worked Hard!

Kevin and Jeremy arrived at my house around 6:30 pm and packed up around 8:20 pm. They were super, explained a lot to me and cleaned all spider webs on my entire house, screened porches, decks, garage and even the boat dock. They had brushes that would reach the 30' eaves and dormers on the second floor. They worked hard in all this heat and never complained... they seemed happy to have a job. GREAT guys!!! Read more from Lee T.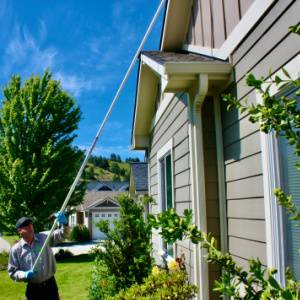 We Feel Super Safe!

Thank you for being super thorough and explaining every detail! You didn't miss any cracks or potential pest 'threats'… Making us feel super safe and protected at home now! - Seven Oaks area
Get Pest Free in Seven Oaks!
Enjoy peace of mind knowing your family, pets, and property in Seven Oaks are protected. Request a free pest control inspection near you today.
Licensed, Bonded, Insured
License #CA033446