Get Pest Free
in Erie, CO
Residents of Erie sing the praises of Croach® pest control. Trust us to safely and efficiently rid your property of insects and rodent pests for your peace of mind.
✓ Get a free whole-house pest inspection – inside and out.
Welcome to Croach® Pest Control Service
At Croach®, we take pride in providing exceptional customer service that goes beyond chemical pest control.
Your Personal Concierge for Pest Management in Erie
We believe in building long-lasting relationships with our customers, and ensuring they receive the highest level of satisfaction from our services. Integrated Pest Management (IPM) is our goal. It's a common sense, eco-friendly approach that Erie homeowners appreciate.
But you don't have to take our word for it. Read what your neighbors in Erie say about Croach®!

Very Pleased!
Keith always does a fantastic job. We never see any pests, bugs or rodents between any of his visits. Very pleased with his service.

Nice Job!
We really enjoyed meeting Jessica. She is very personable and answered all of our questions. She did a nice job treating our house and property. Thank you.

Quick and Quiet!
Dylan was quick and professional, and was super quiet while we were on calls working from home. Great job all around!
It's a Bug Life in Erie, CO
One current resident of Erie posted online:
"TONS OF BUGS! Wow, just more spiders than I've ever seen.
Ever seen a camel spider in Colorado?! Like a horror movie!
If you want to live rustic, in an old 1800s home with bugs, mice, and snakes
- then it's not terrible."
Croach®: Maximizing Pest Control, Minimizing Risks
Erie homeowners trust Croach® pest control to get rid of insects and rodent pests using progressive eco-friendly solutions like Integrated Pest Management.
What is Integrated Pest Management?
Integrated Pest Management (IPM) is a long name for what truly is a simple idea. The concept involves using care and forethought to avoid pest problems to begin with. And when pest problems do occur, they are treated with minimal chemical interventions.
The goal of IPM is to reduce the risk to people and the environment.
IPM is a long-term approach to pest control that goes far beyond do-it-yourself chemical extermination. Your Croach® technician strategically uses multiple IPM methods to eliminate pests.
Concerns About Chemical Extermination in Erie, CO
Another current Erie resident lamented:
"The pesticide use is out of control. Every blade of grass, every rock, every HOA and every school, park, and playground is doused in herbicides from Spring until Fall. An insecticide spraying truck (like the kind that inspired 'Silent Spring') comes down every residential street throughout town, once a week, for 3-4 months."
Trust in our philosophy of prevention and exclusion first.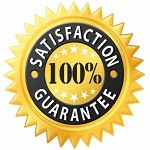 Retreats Guarantee
We guarantee a retreat of pest issues that arise between regularly scheduled services. Ask for more details when you sign up.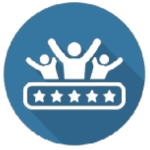 Thousands of Customer Reviews
Trust Croach® pest control reviews of friends and neighbors near Erie and browse customer surveys of their pest management technicians.
Pest Control Services by Croach® Exterminators Near Erie
Get rid of bed bugs, ants, carpet beetles, cockroaches, mice and rats, silverfish, spiders, wasps and other stinging, biting, crawling, and flying pests. We serve Erie residents in single-family homes, apartments, HOAs, and light commercial buildings.
Our Pest Technicians: Your Personal Pest Pros
Our highly skilled and trained pest technicians are not just experts in pest control, but they're also customer service pros. When you book a service with us, our technicians will arrive on time, and listen to your concerns. They explain the pest control process thoroughly and communicate with you every step of the way.

Listened to Our Concerns!
Keith listened to our concerns and got right to work taking care of the mice and creepy crawlies that are in our home. He is professional and has a great sense of humor.
Read more reviews from Erie customers

Really Listens!
Best technician ever. Prompt, courteous and really listens to my pest concerns. Takes care of little things here and there that could add up to big problems. Very satisfied.
Read more from Trisha R.

Explains the Process!
The technician, Jessica, has provided us with service on several occasions. Jessica has always been very friendly, informative and prepared to answer any of my questions in a very satisfactorily manner. She has always explained the process of the applicable treatment and why she is doing it. Jessica's knowledge of her work is very evident. She conveys information like a trainer / teacher would. Thank you Jessica!

Responsive!
We have used Croach now for 2 years following bad experiences with other vendors. They provide the services they say they will, are responsive to our needs and requests. Our technician, Dylan, has been with us now for a while. He is fast, listens to any issues we may be having, and responds to them that day.
Read more from Norman P.

Asked Questions!
On this visit we had Carter and he did an excellent job. He was responsive to our needs, listened and then asked clarifying questions. He was polite and professional and we appreciate his attention to detail.

Addresses Concerns!
I have the quarterly service plan. When a wasp nest appeared between services, Croach came quickly and removed it. Keith (local technician) is great! He addresses any concerns and answers all of my questions. I highly recommend Croach Pest Control.
Read more from Howard S.
Pet-Friendly Pest Control: Our Promise to You
Our thoughtful technicians care about your pets, and take measures to ensure they won't be exposed to sprays or bait. They close gates and doors behind themselves to keep your furry friends safe. We understand that pets are an important part of your family, and we are committed to keeping them safe during the pest control process.

Calls Ahead!
Dylan was very courteous and professional. He called ahead because we have a min-pin who gets upset when someone comes into the yard he does not know, and we greatly appreciate that. He does a great job and answers our questions and concerns, and takes care of what we need. Thank you!

Care for Dogs and Bee Hives!
We have subscribed to Croach for a couple years. Their service has been excellent. No further pest problems. Our dogs have not been affected and no problems for my bee hives in the yard. They guys have taken precautions to care for our pets yet handled the pests. Dylan worked our property today, he is friendly and skilled. Thanks!

Remembered our Dog!
Chelsea did a great job, remembering our family (and that we had a dog) and answering my questions about wasps. I highly recommend her!

Friendly to Kids and Dog!
We have used Croach for a couple years now and have had a really good experience. The technician that comes to our house is so nice, always friendly to my kids and dog. But the best part is a bug-free house!

Ensures the Chickens are Safe!
They are VERY accommodating. The technician, Chelsea, was aware of my back yard chickens and ensuring they are safe. The pricing is amazing and it has already reduced the amount of infestation. I have been losing my bushes and lawn due to this. I am now in the process of rebuilding my front and back yard and Croach is assisting me with this by protecting my plants, grass and tree! THANK YOU!

Closes the Gate!
Dylan is so nice and attentive to my concerns, always knocks at the front door, and makes sure my gate is closed as I have a rescue dog who will take off running 🙂  Thank you, Dylan!!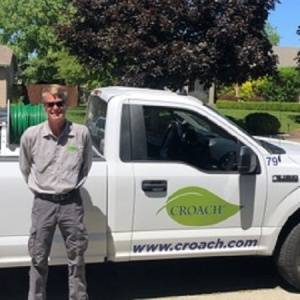 Croach® Technicians: Pest Management Experts
Our technicians understand the importance of identifying pests and applying the best practices to eliminate the infestation. They're knowledgeable about the seasonality and life cycles of pests to break the reproductive cycle and proactively prevent future infestations.

Knows His Stuff!
Carter was excellent. He is knowledgeable and capable, plus provided suggestions to mitigate a in-house hornet issue we are having.
Additionally, he found a couple suspect areas where the offenders could be gaining access into the attic area. He is also, at my request, requesting authorization to address some garage door pathways for rodents and insects.
Good guy and best of all, knows his stuff!!

I Got a Full Report!
I love that after the service was completed I received a full report of all the chemicals that were used so that is have it just in case I needed it.
The technician was very courteous and professional.

Not a Bug Since Croach!
I really appreciate Croach and the great service they provide. We live near a field, so our house, theoretically, should be teeming with critters and bugs.
Fortunately for us, we haven't seen a bug in our house since we began with Croach. Additionally, Keith was our technician, and he's thorough and professional as well as polite and kind. Thanks again!

Quickly Controlled Problems!
Keith is technician who provided my service. He is thorough, professional and friendly. The service has quickly controlled my mice and insect problems.

Solved our Problem FAST!
We have been so happy with Croach. Keith is our technician and he saved us after our house was overrun by rodents.
He is so personable and explained everything we needed to know in detail. Solved our problem FAST. Very grateful for this service.

I'm Pleased!
Love the service! I have used other services similar to the ones offered by Croach, however the attention to detail offered is like no other.
My technician, Keith is awesome! He is super friendly, and efficient. He is very knowledgeable and informs me of everything he see's around the home. I am absolutely pleased!
Follow-Up: Our Commitment to Customer Satisfaction
After our technicians complete the pest control service, they will follow up with you to report what they observed, how they remedied it, and what they recommend going forward. Our technicians are personable, friendly, cheerful, and accommodating. If you encounter any problems or pests reappear before the next scheduled visit, we are more than happy to return and re-treat your home.

Came Back and Finished!
Our technician, Josh, was friendly and courteous. We had forgotten that he was coming a week ago and didn't leave the gate unlocked. But he took care of the front of the house and our full-size porch. I was pleasantly surprised to get a follow-up call to say that he would come back and finish! I was very happy to hear that. He arrived today on time, and took care of the back, and was very thorough! I have been quite pleased with Croach for the last year! We are so happy that we no longer have those icky spider webs all over the house and garage. Thanks to Croach and all the techs that have come to our home.

I Trust Him!
Dylan is an awesome technician! He is always courteous and friendly, and does his job very well. I love when he comes to my house because I know I can trust him and he is a familiar face.

Recommend Croach!
The technician, Dylan, was very professional and friendly. He's performed the pest control at my residence many times. Since starting with Croach almost four years ago, they have always worked with me when I've had any special needs. I would recommend Croach over any of the other service that I've tried in the past.

Incredible! Spectacular!
Cory stopped by earlier today and was absolutely incredible! We have had Lloyd the past couple of times and he is absolutely spectacular.
He is always polite, hilarious and overall a great worker. He is in and out within 30 minutes. 10/10 service. Wish I could give more stars!
Read more from Emma R.

Kind and Concerned!
Dylan is the technician who has come out the most over this year. He is very kind, professional and thorough.
I have kids with anaphylactic reactions to wasps, hornets and yellowjackets. Dylan understands this concern, and has done a great job trying different pesticides to eradicate them from the eaves of the house.
Thank you!

Good Value!
Really love this company. I've never had a service that did so much! Our technician always does a thorough job. They clean all cobwebs and bug nests from the outside and spray the house for prevention. Inside the house they will spray for bugs and check for rodents inside and outside. Very good value for the money. Will continue to use them.
Our Pest-free Satisfaction Guarantee for Erie
If you ever experience pests between scheduled treatments, we'll come back out to give you an intermediate, complimentary treatment. Your comfort and satisfaction are our top priority.
Your Personal Concierge for Pest Management
At Croach®, we understand the importance of providing exceptional customer service. We are committed to providing you with a personal concierge for pest management that you can trust and rely on.
Contact us today to book your pest control service and experience the difference for yourself!
---
Croach® serves all neighborhoods of Erie including Arapahoe Ridge, Sunwest, Meadow Sweet Farm, Colliers Hill, Erie Village, Baxter Farm, Vista Ridge, Blue Sky Condos, Canyon Creek, Northridge, Kenosha Farm, Candlelight Ridge, and Creekside.