Get Pest Free
in Greer, SC
The appeal of southern charm, historic architecture, good jobs, local-grown produce, and all the modern conveniences are what make Greer one of the fastest growing cities in South Carolina! But wherever people swarm, pests follow!
✓ Get a free whole-house pest inspection – inside and out.
Green Pest Control in Greer
Croach® uses eco-friendly extermination methods because we know how much Greer residents care about preserving natural resources and providing a safe environment for children and pets. Croach®'s integrative pest management approach maximizes successful pest management while minimizing environmental and health risks.
Best Practices in Pest Control
We employ best practices to eradicate pests, and more importantly, to stop them from returning. One way to accomplish this is through the process of exclusion. Our trained technicians understand how specific pests get inside your house, and how to block entry to those pests. Another essential aspect of long-term pest control, which Croach® technicians perform, is interrupting the breeding cycle of pests.
Treatment Plan is Customized for You
Once we've assessed the situation through a FREE preliminary inspection of your property, we'll develop a treatment plan, customized specifically for your home and property. Whether you're having issues with rodents, ants, cockroaches, spiders, beetles, the spotted lanternfly, or termites, Croach® will get your pest management under control, so you can spend your leisure time enjoying all the good things Greer has to offer!
Modern Industry Meets Historic Character in Greer
In 1992 when BMW opened its first full manufacturing facility outside of Germany, the company transformed a quiet country corner in South Carolina into a highly desirable location to work, play and raise families.
Greer has retained its southern charm and historic small-town sensibility, while adding modern amenities including an inland port, museums, and world-class shopping and dining.
Your Croach® treatment plan is as precisely calibrated as the 'ultimate driving machine', taking into consideration the seasonal cycle of pests to proactively prevent them from disturbing your peace year-round.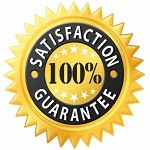 Retreats Guarantee
We guarantee a retreat of pest issues that arise between regularly scheduled services. Ask for more details when you sign up.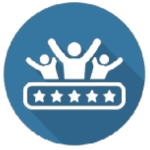 Thousands of Customer Reviews
Trust Croach® pest control reviews of friends and neighbors near Greer and browse customer surveys of their pest management technicians.
Greer homeowners trust Croach® pest control to get rid of insects and rodent pests using eco-friendly solutions like Integrated Pest Management.
What is Integrated Pest Management?
IPM is a fancy name for what truly is a simple idea. The concept involves using care and forethought to dodge pest problems to begin with. And when pest problems do occur, they are treated with minimal chemical interventions.
The goal of IPM is to reduce the risk to people and the environment. As such, IPM is a long-term approach to pest control that goes far beyond do-it-yourself chemical extermination.
Your Croach® technician uses these IPM methods to suppress pests.
Cultural controls:
Pests are attracted to human settlement because we inadvertently provide everything they need to survive – food, water and shelter. Homeowners can easily get into good IPM habits, like emptying vessels of standing water, wiping up spills and crumbs, and keeping their houses tidy and vacuumed in order to reduce the establishment, reproduction and survival of pests.
Mechanical controls:
Traps are a type of mechanical control which remove pests without the use of chemicals.
Physical controls:
Preventing pests from entering your home or property is called exclusion. Your Croach® technician will locate breaches, and block holes, cracks or other access points so pests never make it into your space.
Chemical controls:
Your Croach® exterminator may need to apply chemical pesticides to target an infestation. We are very selective about the chemical products we use, and use them discreetly to maximize safety for your family and pets.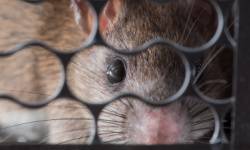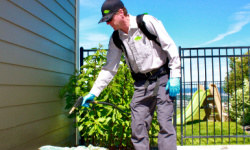 Made Sure We're Satsified!

Brayden did a great job with our initial service. He explained what he was going to do, did it, and followed up before leaving to be sure we were satisfied. He's a great asset to your team. More Greer, SC reviews
Courteous and Knowledgeable!

Michael was prompt, courteous, and was knowledgeable in answering my questions. I appreciate that he took the time to explain what he was doing and why, especially since this was my first use of Croach. More Greer, SC reviews
Professional and Polite!

Nathan is very professional, extremely knowledgeable, and exceptionally polite. More Greer, SC reviews
Top Notch!

These guys are top notch! Daniel, our tech, could not have done a better job! Recommending to all of my neighbors. Thanks! More Greer, SC reviews
Pest Control Services by Croach® Exterminators Near Greer
Get rid of
ants
,
carpet beetles
,
cockroaches
,
mice and rats
,
silverfish
,
spiders
,
termites
,
wasps
and other stinging, biting, crawling, and flying pests. We serve Greer residents in single-family homes, apartments, HOAs, and light commercial buildings.
Live Pest Free in Greer!
Croach® is a family-owned and operated company, not a franchise. Our primary mission is to make your life less complicated by providing affordable, eco-friendly, and effective pest control services that give you peace of mind, so you can spend your spare time enjoying a pest-free life in Greer!
Licensed, Bonded, Insured
SC Pest Control License # CA033446
Greer Service Area
Croach® serves all Greer neighborhoods, including Pelham Falls, Carisbrooke, Lismore Park, Willow Creek, Franklin Meadow, Riverwood Farm, Hammet Glen, Sugar Creek, Brushy Meadows, Silverleaf, Abington Park, Greystone Cottages, Saddle Creek, Blue Waters, Foxfield, Griffith Farm, Hearthstone Village, Spring Crossing, Grove Park, Bellagio, Ashley Commons, Hudson Forest, and Rock Harbour.