Get Pest Free
in Highland, WA
Spiders, cockroaches, ants and rodents thrive in the Tri-Cities area. Croach® Pest Control uses integrated pest management methods to eliminate, control and prevent pest infestations.
Get a free whole-house pest inspection – inside and out.
Country Living in Highland
Highland is a rural community, nestled along the Horse Heaven Hills. Fondly known as Jump Off Joe, this butte in the Horse Heaven ridge is renowned for its scenic views of the entire Tri-Cities region; on a clear day, you can see Mount Hood, Mount Adams and Mount Rainier. It's windy up on the ridge which is why the Highland hills are crowned with lines of wind turbines. Jump Off Joe is a popular destination for activities like hiking, off-road biking or taking a leisurely Sunday drive.
Highland Hitchhikers
Benton County has a dry and warm semi-arid climate, and anyone living in the country knows that wide open spaces are attractive to a number of annoying pests including mice, spiders and ants. Parasitic insects like ticks, fleas and mosquitoes hide in the tall grasses and native shrubs, just waiting for the chance to hitch a ride with you into your home. After your excursion to Jump Off Joe, be sure to check your clothing and hair for any hitchhiking pests. Croach® Pest Control is equipped with the experience and expertise to keep your Highland home pest free.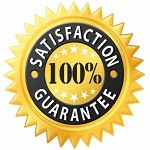 Retreats Guarantee
We guarantee a retreat of pest issues that arise between regularly scheduled services. Ask for more details when you sign up.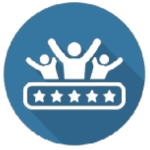 Thousands of Customer Reviews
Trust Croach® pest control reviews of friends and neighbors near Highland and browse customer surveys of their pest management technicians.
What We Do in Highland, WA: Reliable Pest Control
Highland, Washington has unique characteristics, being in the dry rain shadow east of the Cascades. If you live in this area, you'll need the services of a reliable pest control company from time to time. At Croach® Pest Control, we use approved approaches to inspect, exterminate, and remove pests from your property.
Outstanding Technician!

David has been an outstanding technician around our home over the last year explaining chemicals he is using each time. I asked him about my grapes plant having bug issues and he told me about a natural oil spray that was food grade and could be purchased at a local hardware store. Very polite each time. David is a keeper employee for any employer and company he would work for.
Richland, WA.
Listened to my Concerns!

Ryan arrived promptly and listened intently to my pest concerns. He alerted me to a bat family tucked in our roof shingles and was careful to work around them since they are nature's bug control. He also found the entrance to our crawl space that a pesky squirrel has been using and gave us recommendations on how to live trap him. He made quick work of the service and gave me a thorough report afterwards. He's a happy guy, even at the end of his workday.
Tacoma, WA
Pest Control Services by Croach® Exterminators Near Highland
Get rid of ants, carpet beetles, cockroaches, mice and rats, silverfish, bed bugs, spiders, wasps and other stinging, biting, crawling, and flying pests.
Here's What You Can Expect from Our Local Highland Professional Pest Control Services
Having pests in your home is unsafe, irritating, and outright gross. They can bite, sting, transmit diseases, and they're generally a nuisance to those who care about a clean and safe home environment. Luckily, Croach® Pest Control is here to help you get rid of pests once and for all. We understand that your Highland home is essential, and you wouldn't want it to wither away because of pests. Our highly-skilled technicians know how to get rid of the different pest infestations faced by Highland homeowners using Integrated Pest Management (IPM) techniques as recommended by Washington State University Extension.
Professional Pest Control Services in Highland, WA
Searching for ''pest extermination services near me''? Croach® provides comprehensive pest control services in Highland, WA and surrounding areas. We have highly qualified technicians who will carry out a full inspection, extermination, and elimination of pests from your property. Contact us today at 509-581-0570 to schedule a free inspection.
We serve the Tri-Cities area including Burbank, Finley, Highland, Kennewick, Pasco, Richland, West Pasco, and West Richland.
Licensed, Bonded, Insured
WA Pest Control License #99029