Get Pest Free
in Harrisburg, NC
It was almost 300 years ago when the first Scotch-Irish settlers arrived in the territory we know today as Harrisburg. But even before the Robert Harris family built a homestead, pests were already established in the area.
✓ Get a free whole-house pest inspection – inside and out.
Eco-Conscious Pest Control in Harrisburg
Croach® Pest Control offers innovative and state-of-the-art pest control for residents of Harrisburg. We know you care about your family's health and safety, as well as wanting to conserve the pleasant environment in which you live. That's why Harrisburg homeowners trust Croach® for long-term, eco-friendly pest control.
It Seems Like Everybody is Moving to Harrisburg, Including Pests!
Harrisburg is one of the fastest-growing communities in North Carolina, and is especially appealing for families because of the excellent schools, abundant parks and recreation programs, and multitude of family-friendly entertainment options.
But wherever you find a nexus of pristine wilderness and human civilization, you'll also find pests like insects and rodents. People inadvertently provide everything that pests need to survive, so they leave the forests and enter our homes for the easy life with ample food, water and shelter.
---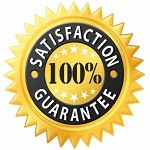 Retreats Guarantee
We guarantee a retreat of pest issues that arise between regularly scheduled services. Ask for more details when you sign up.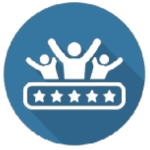 Thousands of Customer Reviews
Trust Croach® pest control reviews of friends and neighbors near Harrisburg and browse customer surveys of their pest management technicians.
A Brief History of Chemical Extermination
Back in the early 1700s, when the Harris family settled here, about the only thing farmers could do was plant enough crops to provide for people, after the pests had taken their share. Indoor pests were slapped with swatters and smashed under boots. Eventually, tobacco infusions, including herbs and arsenic, were found to be helpful in repelling some pests.
In the late 1800s, exponentially more powerful chemicals were developed. DDT seemed like a miracle pesticide, and it was used profusely, at a devastating cost to human and wild life. Published in 1962, Silent Spring by Rachel Carson introduced the American public to the adverse effects of pesticides, which kick-started the Green Revolution.
Our Pest-free Satisfaction Guarantee for Harrisburg
If you ever experience pests between scheduled treatments, we'll come back out to give you an intermediate, complimentary treatment. Your comfort and satisfaction are our top priority.
Enjoy life with peace of mind knowing that Croach® professionals have your pest management concerns under control.
Eco-Friendly and Effective Pest Control
Aside from the fact that chemical extermination really doesn't solve the pest problem at the root level, it also exposes your family, pets and beneficial insects to dangerous chemicals. That's why Croach® employs eco-friendly Integrated Pest Management (IPM) methods of pest control.
What is Integrated Pest Management?
Simply put, IPM is responding to pest problems with the MOST effective and LEAST toxic approaches. Exclusion, for instance, means blocking access to your property so pests aren't able to enter in the first place. And we stop infestations from recurring by interrupting the breeding cycle of pests.
Pest Problems Nipped in the Bud!

I have to say, I was very pleased with the service I received from Croach. I am very picky especially when it has to do with ANY type of pest in and around my home! When I first noticed a couple of ants in my bathroom, I called Croach immediately. They came out right away. The problem was nipped in the bud before it became a very serious problem. I keep a running plan in place so I am assured of no pest problem. And I have a serious phobia of insects!! Believe me, if I am saying positive things about a service I've recently received, then you know that it is just that - a great service! Thank you, Croach!
Kelly H. Read more reviews
Pest Control Services by Croach® Exterminators Near Harrisburg
Get rid of the spotted lanternfly, ants, carpet beetles, cockroaches, mice and rats, silverfish, spiders, wasps and other stinging, biting, crawling, and flying pests. We serve Harrisburg residents in single-family homes, apartments, HOAs, and light commercial buildings.
Let Croach® Take Care of Pests in Harrisburg!
Croach® is a family-owned business, so we get that you and your family have interesting things to do in and around Harrisburg. Why should you waste your time and energy fighting pests? Call Croach® pest control today for a FREE pest inspection!
Licensed, Bonded, Insured
NC Pest Control License #2272PW