Get Pest Free
in Monroe, NC
Monroe is graced with abundant rainfall throughout the year, and a temperate winter climate. This favorable mixture of pleasant weather conditions and bountiful natural resources also creates an optimal environment for pest problems.
✓ Get a free whole-house pest inspection – inside and out.
Are Pests a Problem in Monroe?
Like people, pests love the comfort and convenience of Monroe's town-and-country setting. Wildlife flourishes in the nearby oak and pine forests, while agricultural land is attractive to insects and rodents. Monroe's town life is a draw for businesses like Ludwig Drums, but also for pests who find ample water, food and shelter among the residents and businesses. That's why Croach® pest control has an office near you.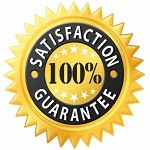 Retreats Guarantee
We guarantee a retreat of pest issues that arise between regularly scheduled services. Ask for more details when you sign up.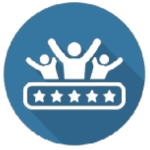 Thousands of Customer Reviews
Trust Croach® pest control reviews of friends and neighbors near Monroe and browse customer surveys of their pest management technicians.
Our Pest-free Satisfaction Guarantee for Monroe
If you ever experience pests between scheduled treatments, we'll come back out to give you an intermediate, complimentary treatment. Your comfort and satisfaction are our top priority.
Enjoy life with peace of mind knowing that Croach® professionals have your pest management concerns under control.
The Historic Trade Center of Union County
Founded in the 1840s, Monroe was strategically situated between Charlotte, Greenville and Columbia, and within easy access to rail transport, specifically for the objective of building a regional trade center. Monroe connected the local tobacco growers with buyers, and imported manufactured goods for distribution throughout the Carolinas.
Today Monroe continues its heritage of commerce and culture with a charming historic downtown offering a diverse variety of boutiques, antique shops, restaurants, locally-brewed craft beers, and North Carolina-fermented wines.
Keeping in mind this long history of cooperative enterprise, Croach® pest control is here in Monroe, providing home and business owners the professional help they need to live pest free.
Understanding and Quick!

Our home was very far behind with Covid, and three kids going off to college. Fortunately, Daniel, our service tech, was very understanding and very professional. He quickly got our home up-to-date and in great shape. Thank you so much Daniel!
Read more from Jaala P.
Thank you, Jaala, for sharing your picture of Daniel cleaning spider webs.
Proactive Long-Term Pest Control in Monroe
Your local Croach® pest control exterminators use state-of-the-art integrative pest management techniques to keep Monroe businesses and homes pest free. IPM methods result in successful pest control without unnecessary environmental risks, so your family and pets stay safe.
We focus on preventing the pests from returning utilizing a process called exclusion, which means blocking the pests' entry to your property. And we halt infestations by interrupting the breeding cycle of pests. We're dedicated to providing long-term proactive pest control, during every season, year-round.
Pest Control Services by Croach® Exterminators Near Monroe
Get rid of the spotted lanternfly, ants, carpet beetles, cockroaches, mice and rats, silverfish, spiders, wasps and other stinging, biting, crawling, and flying pests. We serve Monroe residents in single-family homes, apartments, HOAs, and light commercial buildings.
State-of-the-Art Pest Control for Historic Monroe, NC
Croach® is offering all Monroe residents and small business owners, a FREE preliminary inspection. Our expert technicians identify which pest species are causing problems in your building, home or yard, and then they develop a custom treatment plan using best practices to eradicate the pest problem.
Stop wasting your time and money on ineffective D-I-Y extermination. Call Croach® pest control today!
Licensed, Bonded, Insured
NC Pest Control License #2272PW