Get Pest Free
in Murray Utah
Murray is the perfect location for nature lovers who enjoy the conveniences of city living. But along with trees, fields, ponds, and creeks comes unwanted pests.
✓ Get a free whole-house pest inspection – inside and out.
Pest Control Services by Croach® Exterminators Near Murray, Utah
Get rid of ants, carpet beetles, cockroaches, mice and rats, silverfish, spiders, waspsthe mosquito, and other stinging, biting, crawling, and flying pests. We serve Murray residents in single-family homes, apartments, HOAs, and commercial buildings.
You Get to Enjoy Both Town and Country Living in Murray
Murray seems to have an attraction for all residents and visitors. Shoppers gush about the variety of stores and cleanliness of Fashion Place Shopping Mall. The Wheeler Historic Farm, is a Victorian-era farmhouse and farm buildings which serve as a museum of artifacts, antiques and exhibits.
The 75-acre public park also features trails and backwoods, a playground, and live farm animals. Murray City Aboretum offers causal walking trails that wind along the river, and the trees are labeled in case you are a budding tree scholar. Murray Park is a favorite place for outdoor activities in groups or solo.
But all those trees, ponds, fields, and creeks attract stinging wasps, spiders, boxelders, roaches, carpet beetles, silverfish, ants, rodents, and mosquitoes! Good thing Croach® is experienced in effective pest control for Utah homeowners.
Got Right to Work!

Matt and Corey arrived right on time, and were incredibly friendly and knowledgeable. They explained what they were going to do and got right to work. They got treatment to things that I could never effectively reach. When they were finished, they again explained what they did, and what I could expect on the next visit. I was very impressed, and their courteous and friendly nature made me feel like I had known them for years. I can't wait to see how this treatment works. Thanks, guys! - William A.
Thorough and Professional!

Corey visited us today as scheduled. Because of the heavy rain, he offered to come back on another day if we were at all concerned about the effectiveness. We specified that he could go ahead. Corey asked if we had any questions or concerns. I mentioned a couple of things and he made sure those concerns were taken care of along with doing the normal work. Very thorough and professional. - Judith S.
What We Do: The Croach® Pest Control Process
First: When our technician arrives at your Murray residence, they will inspect your property to look for potential problem areas and develop a plan to address these concerns.
Next: They will discuss their findings, and present a customized treatment plan created to meet your specific pest control needs.
Then: Services begin as soon as you are ready to be pest free!
Depending on your plan, exterminator services could include:
✓ Interior Treatment: Treatments like spray barriers at entrance points, baiting, and traps.
✓ Exterior Treatment: Removal of wasp nests, de-webbing, spray, and granulation where necessary.
Get Pest Free in Murray, Utah
According to Utah State University, Hobo spiders are by far the #1 spider species submitted to the lab. As a frequent visitor in Murray homes, hobos are big, fast, and scary looking.
Carpenter ants, pavement ants, and carpet beetles are other commonplace insects destroying your property.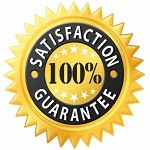 Retreats Guarantee
We guarantee a retreat of pest issues for Murray customers that arise between regularly scheduled services. Ask for more details when you sign up.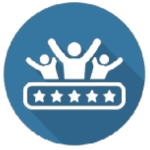 Thousands of Customer Reviews
Trust Croach® pest control reviews of friends and neighbors near Murray and browse customer surveys of their pest management technicians.
Count on Croach® to match you with friendly, licensed technicians who love what they do and listen to your concerns. Get professional pest control in Murray and live pest free!
Licensed, Bonded, Insured
UT Pest Control License #4000-2689