Get Pest Free
in West Jordan, Utah
Named for its perceived geographical resemblance to the biblical land, West Jordan, Utah has been spared the locust swarms that plague its old-world namesake. Nonetheless, West Jordan gets its share of new world bugs and other pests.
✓ Get custom pest management and prevention.
West Jordan, Utah Pest Control with a Guarantee
Quality pest control from Croach® is important in West Jordan, the third most populous city in Utah. Unfortunately, homeowners suffer with many pest control problems.
Pest management and prevention needs vary dramatically from season to season in West Jordan. We experience sizzling summer days, and cold snowy winters. This climate provides a perfect environment for insects and rodents to thrive indoors and out.
Pest control problems include:
An active outdoor-loving city, West Jordan boasts 350 acres of park properties from playgrounds and splashpads to tennis courts and baseball fields, surrounded by nearly 500 acres of open space.
In the warm months, stinging insects disturb outside activities and back yard entertaining. In the fall and winter, mice and rats enter homes through small gaps (the size of a quarter) looking for a place to live. The South Salt Lake County Health Department has reported an increase in rodent activity in the area around West Jordan.
Prevention is always easier, safer, and less expensive than dealing with an infestation. Be proactive. Call Croach® Pest Control. Our licensed technicians develop and implement a customized plan to eliminate pests in and around your home.
Exceptional Service!

Corey has done a great job treating my home! Friendly and exceptional service. He also informed me about the activity that's been going on the bait and mouse traps too. Thanks Corey!
West Jordan, UT
Nice and Honest!

Bodie and Lawrence did a great job applying pest control all over vulnerable spots in my house. They walked me through on which spots are likely to have insects and showed me what they used to make sure that they don't have a lot of insects in the house. They were nice and honest which is what I appreciate! West Jordan, UT
What We Do: The Croach® Pest Control Process
First: When our technician arrives at your West Jordan residence, they will inspect your property to look for potential problem areas and develop a plan to address these concerns.
Next: They will discuss their findings, and present a customized treatment plan created to meet your specific pest control needs.
Then: Services begin as soon as you are ready to be pest free!
Depending on your plan, exterminator services could include:
✓ Interior Treatment: Treatments like spray barriers at entrance points, baiting, and traps.
✓ Exterior Treatment: Removal of wasp nests, de-webbing, spray, and granulation where necessary.
Get Rid of Mice and Rats
Rats and mice are called commensal rodents; this means they are very comfortable living in close quarters with people. 
Seeing a rodent in your West Jordan house is disturbing. Unfortunately, seeing one means there are many more nearby you don't see.
Rats and mice can damage your property by chewing wood, wiring, and nesting in your insulation. They reproduce rapidly, and in the warmth of your home, will continue their breeding cycle all year round.
Mice and rats contaminate food storage and spread diseases like hantavirus and salmonella.
The technicians at Croach® Pest Control are trained to spot signs of rodents. Early detection saves loss of property and makes the rodents easier and less expensive to eliminate. Call today for your free inspection and breathe easier knowing Croach® is on the job.
Pest Control Services Near West Jordan
Croach® is a pest elimination and prevention service. We don't believe in one-time extermination. Because it doesn't work. In fact, it costs you more money, aggravation, and distress in the long-run.
Get rid of ants, cockroaches, mice and rats, spiders, wasps and other stinging, biting, crawling, and flying pests. We serve West Jordan, Utah residents in single-family homes, apartments, HOAs, and commercial buildings.
Enjoy peace of mind knowing your family, pets, and property are protected. Request a free pest control inspection near West Jordan, Utah today.
Licensed, Bonded, Insured
UT Pest Control License #4000-2689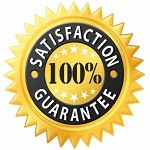 Retreats Guarantee
We guarantee a retreat of pest issues for West Jordan customers that arise between regularly scheduled services. Ask for more details at your inspection.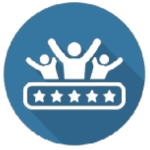 Thousands of Customer Reviews
Trust the Croach® pest control reviews of friends and neighbors near West Jordan and browse customer surveys of our pest management technicians.