Get Pest Free
in Arvada, CO
Arvada is known for its close-knit and friendly neighborhoods, surrounded by scenic reservoirs, lakes and mountains. But living near wildlife tempts unwanted pests to easily enter our suburban haven. And that's why Croach® has opened an office near Arvada!
✓ Get a free whole-house pest inspection – inside and out.
Pest Control in Arvada, CO
Your Arvada home is your sanctuary—at least until pests invade. Once they start buzzing, biting, scratching, and stinging, it's impossible to get any peace.
End your pest control problem fast! Our process is simple, effective, and proven.
The Croach® approach starts with a trained technician inspecting your property, answering your questions, and discussing potential problems. We then apply the appropriate treatment to make pests disappear immediately. After that, we visit you regularly to keep them from coming back.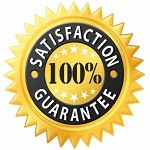 Retreats Guarantee
We guarantee a retreat of pest issues that arise between regularly scheduled services. Ask for more details when you sign up.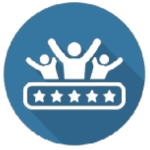 Thousands of Customer Reviews
Trust Croach® pest control reviews of friends and neighbors near Arvada and browse customer surveys of their pest management technicians.
Pest Control Services by Croach® Exterminators Near Arvada
Get rid of bed bugs, ants, carpet beetles, cockroaches, mice and rats, silverfish, spiders, wasps and other stinging, biting, crawling, and flying pests. We serve Arvada residents in single-family homes, apartments, HOAs, and light commercial buildings.
5-Star Service!

Our service was great. The technician was very respectful and thorough.
Read more reviews from Arvada
Croach Takes Good Care of Us!

Jessica is our person and we have never been more happy with the service. Thank you so much for taking such good care of us & our pets! We are so thankful for you!
Read more from Kristi T.
Pests We Remove in Arvada, CO
We remove all the most common pests in Jefferson County.
Ants
Most ants aren't dangerous, but that doesn't mean you want them in your home.
Here in Arvada, we see a variety of ant species. They range from carpenter ants, odorous household ants, pavement ants, and Pharaoh ants inside to field and harvester ants outside.
Did you know carpenter ants can be as destructive as termites? Carpenter ants burrow into the wooden portions of your house to build their nests. They may even attack your furniture.
Don't risk your home and your health. Croach® eliminates the colony, not just the ants you see.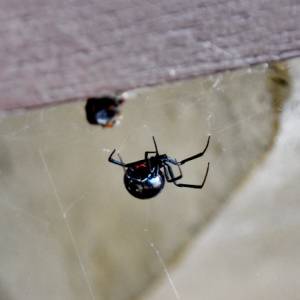 Spiders
While most spiders are harmless, having a yellow spider, cellar spider, or wolf spider lurking in your basement or scuttling about on your walls isn't ideal. Plus, we have harmful spiders too: our colder climate doesn't keep black widows and brown recluses away.
Keep your home comfortable and safe. Call Croach® to get rid of spiders as soon as you see them.
Wasps
In August and September, yellow jacket problems become very prominent throughout the region. So do problems with hornets and paper wasps.
Yellow jackets and paper wasps like to build their nests in and around your home. All three species grow aggressive when you approach their nests—something you might have to do just to get to your own front door.
Wasp problems do not go away on their own. Avoid painful and potentially deadly stings by calling us to remove wasps and their nests as soon as you spot them.
Rodents
Jefferson County has taken the time to warn residents about the threat of rodent-borne diseases like hantavirus.
Rats and mice carry over 35 diseases which can spread directly to humans through feces, urine, saliva, bites, and scratches. They can spread via fleas, ticks, and mites, which means you never have to have a direct encounter with a rat to end up sick.
Don't wait to schedule an inspection if you hear scratches and squeaks in the walls. It could save your life or the life of a loved one!
Cockroaches
Roaches are one of the most unpleasant pest control problems to deal with, and they're common in Arvada. Cockroaches are unsanitary disease carriers that find their way into even the cleanest homes sometimes. Their mere presence can trigger allergy and asthma attacks, besides leaving you vulnerable to other, more serious diseases.
If you've seen one, you know that hundreds more are hiding nearby. Don't wait for your home to get overrun. Call the Croach® team and take advantage of our expertise. We'll eliminate these pests and ensure they stay gone for good!
Our Pest-free Satisfaction Guarantee for Arvada
If you ever experience pests between scheduled treatments, we'll come back out to give you an intermediate, complimentary treatment. Your comfort and satisfaction are our top priority.
Arvada, a Nature Lover's Dream
The seventh largest city in Colorado, Arvada is a picturesque city situated in the shadows of the Rockies, and just a few miles from sophisticated Denver. This dynamic city with a small town vibe is attractive to young professionals, growing families, and empty-nesters who appreciate the combination of a tranquil environment, modern conveniences, and historical significance.
There's so much family fun to enjoy in Arvada year-round, from Historic Olde Town to the Apex Center's ice rinks, rock climbing wall, indoor water park and playground. With more than 150 miles of trails and local reservoirs, Arvada is a perfect spot for outdoor recreational activities such as hiking, biking, horseback riding, and fishing.
Pests are a Common Challenge for Suburban Homeowners
However, living in Arvada also comes with a challenge. Pests are common in Arvada neighborhoods, and they can make life miserable. They invade our homes, cause property damage, and pose health hazards. But fortunately, Arvada residents have access to reliable pest control services from Croach® Pest Control to manage their pest problems effectively.
Loving a Pest-Free Life in Arvada
Despite the challenge of dealing with pests, living in Arvada is still a dream-come-true for many Colorado families. The city offers an ideal balance of urban amenities and outdoor activities, making it a perfect place to call home. With the help of Croach®, residents can continue to enjoy the beauty of nature without the worry of pesky intruders.
Au Revoir, Pests!
Enjoy the sight of wildlife when you're enjoying Arvada parks, and live a wildlife-free existence within the walls of your own home.
It's time to say goodbye to in-home pests for good. Schedule a free preliminary inspection with Croach® today and take your first step towards a pest-free home!