Get Pest Free
in Garden City, ID
Garden City residents cherish their town's Snake River Greenbelt. Unfortunately, where you have fresh water and human populations, you also find insect and rodent pests! Croach® offers the best pest control for Idaho homeowners.
✓ Get a free whole-house pest inspection – inside and out.
Pest Control in Garden City, ID
Is uninvited wildlife ruining your Garden City living experience? Rats, mice, and insects can attack the most gorgeous homes in beautiful cities. Fortunately, you don't have to live with the hassle, embarrassment, or safety hazard these creatures represent.
Croach® is here to help. We remove pests fast and keep them out for good.

5-Stars!
Andrew was professional, clear & thorough in his business at my home. Also appreciate the detailed follow up.

Knowledgeable!
Very knowledgeable about the products offered. Explained all the different options well and helped me decide on the best service for our home.

Mice and Insects Have Been Trapped!
Initial service was thorough including inspection of the crawl space. The team noted rodent activity in the crawl space closest to the garage and placed external traps, mouse traps, sticky traps for both rodents and insects. Also noted was a hornets nest on the 2nd floor that Crystal said they would remove at the next scheduled inspection. Mice have been trapped together with insects. Look forward to seeing the team back on the job.
---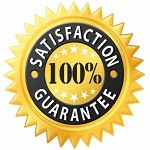 Retreats Guarantee
We guarantee a retreat of pest issues that arise between regularly scheduled services. Ask for more details when you sign up.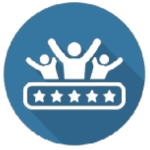 Thousands of Customer Reviews
Trust Croach® pest control reviews of friends and neighbors near Garden City and browse customer surveys of their pest management technicians.
The Garden City Lifestyle
Located along the scenic Snake River, Garden City is a comfortable place to raise a family among friendly neighbors and good schools. This dense suburban community has all the amenities and shopping you need, from national chain stores to sweet local 'mom and pop' restaurants like everyone's favorite burger hang-out, Viking Drive In. The proximity to Boise offers additional opportunities for entertainment as well as access to good jobs.
And while Garden City residents are very welcoming of visitors and newcomers, pests are not on the guest list! When you need a security team to 86 the uninvited party crashers, call Croach®!
Pests We Remove in Garden City
Croach® takes care of all of Ada County's most common pest problems. Homeowners in Garden City report experiencing issues with one or more of five types of pests.
Rats and Mice
Both rats and mice threaten your family's health and safety. If you hear them in the walls or scampering over the ceilings, it's time to call Croach®. Don't wait until you see one!
When you're face-to-face with a rat, you might already have been breathing hantavirus from dropping particles. Plus, rats and mice chew wires, which creates fire risks.
They'll also get into your food, chew almost anything else they can, and even leave greasy stains on your walls. Their droppings and urine can ruin your home with their foul smell.
Croach® rodent control services work fast to help you maintain a safe and pleasant Garden City home.
Spiders
With a few exceptions, spiders are not aggressive to humans. But they will bite if pressed against the skin or if they sense a threat to themselves or their webs.
When it gets too hot or cold outside, spiders move inside, accessing your home through tiny entry points. Spiders enter looking for food and shelter.
Clutter such as cardboard, paper, and stacks of cloth that is not moved regularly make enticing breeding grounds. Foliage and trees around and touching the home are an open invitation.
Your Croach® pest control technician identifies the species of spiders and applies the appropriate treatment to get rid of spiders and their webs.
Ants
Ants aren't dangerous, but they are obnoxious! Who wants ants crawling over their feet, in their trash can, or on their countertops?
Some of the ant species we get here in Idaho can damage your home, though. If you have carpenter ants, they're hard at work excavating wood from your studs and other structures. They'll do as much damage as termites, so it's time to show them the door.
Croach® has the strategies to get rid of ants in your home for good!
Roaches
Do we have to explain why roaches are terrible? Aside from their hideous appearance, roaches carry bacteria causing diseases like typhoid fever, cholera, dysentery, and diarrhea. The World Health Organization calls them "unhygienic scavengers in human settlements."
Iif you see even one roach, you probably have an entire colony hiding in your cabinets, skittering beneath your stove, and camping out behind your fridge. You deserve to live a roach-free, disease-free lifestyle.
When you call Croach® Pest Control, we get rid of roaches and they don't come back.
Wasps
We don't get murder hornets in Idaho, but we do get cicada wasps, which are harmless. Unfortunately, we get three other species of wasps that aren't so benevolent.
Yellow jackets nest in the ground in your yard and your wood piles. They're drawn by the smell of sugar and will menace you when you try to enjoy an outdoor meal.
Hornets like to build their nests on your siding. Paper wasps make nests under the eaves, close to your front door, or on your porch. Both get aggressive when they think humans are threatening their nests.
All three will swarm when they're angry and will sting multiple times. Those stings can be life-threatening for any family member with a wasp sting allergy.
Leave their nests alone long enough, and all three species will come into your house.
Don't risk getting stung! Our Croach® technicians remove both wasps and wasps nests to protect your home and family.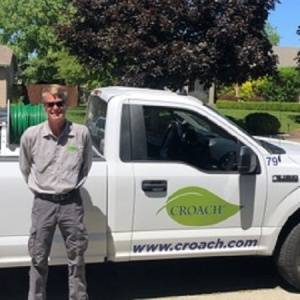 Our Pest-free Satisfaction Guarantee for Garden City
If you ever experience pests between scheduled treatments, we'll come back out to give you an intermediate, complimentary treatment. Your comfort and satisfaction are our top priority.
How Croach® Creates Pest-Free Homes in Garden City
First: When our technician arrives at your Garden City residence, they will inspect your property to look for potential problem areas and develop a plan to address these concerns.
Next: They will discuss their findings, and present a customized treatment plan created to meet your specific pest control needs.
Then: Services begin as soon as you are ready to be pest free!
Depending on your plan, exterminator services could include:
✓ Interior Treatment: Treatments like spray barriers at entrance points, baiting, and traps.
✓ Exterior Treatment: Removal of wasp nests, de-webbing, spray, and granulation where necessary.
Pest Control Services by Croach® Exterminators Near Garden City
Get rid of ants, carpet beetles, cockroaches, mice and rats, silverfish, spiders, wasps and other stinging, biting, crawling, and flying pests. We serve Garden City residents in single-family homes, apartments, HOAs, and light commercial buildings.
Pest-Free Living with One Call
Take the first step towards eliminating your pest problems by scheduling a free preliminary inspection with Croach®.
You deserve to live in a pest-free environment. If you live in Garden City, don't hesitate to schedule an inspection with us. We're ready to help! Contact us to get started today!