Get Pest Free
in Middleton, ID
Pest control problems making you feel creepy crawly in your Middleton, ID home? Contact Croach® today if you're tired of living with pest control problems!
✓ Get a free whole-house pest inspection – inside and out.
Pest Control in Middleton, ID
What if we told you we could restore your pest-free household with just one call?
It's true!
One call to Croach® pest control can help you eliminate pests for good. We specialize in all the pests Middleton residents see most, and we get results.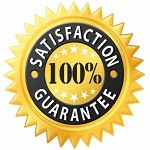 Retreats Guarantee
We guarantee a retreat of pest issues that arise between regularly scheduled services. Ask for more details when you sign up.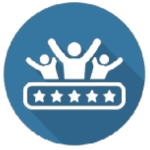 Thousands of Customer Reviews
Trust Croach® pest control reviews of friends and neighbors near Middleton and browse customer surveys of their pest management technicians.
Pests We Remove in Middleton, ID
Middleton is a great place to live. It has a wonderful sense of community from its historic walking tour to the farmer's market. There are many reasons our town slogan is "Life is Better Here".
However, pest control problems don't make life better. Pest control problems are not only unpleasant, they can be harmful to your health.
Let Croach® give you peace of mind by eliminating pests and keeping them out. We offer customized services to target your home's unique pest control needs.
We train our technicians to handle all your common Middleton pest control problems.

Rodents
If you have rats or mice, you have a severe health and safety issue in your home.
Rats and mice carry all kinds of diseases, such as hantavirus, salmonella, and plague, which require serious medical attention. Plus, you don't even have to come into direct contact with rodents to get sick.
Our rodent control solutions keep you safe. We remove rats and mice from your home and help you keep them from returning.
Ants
Ants at a picnic aren't fun, and ants at home are even worse!
Here in Idaho we commonly see sugar ants, also known as odorous house ants, besides their bigger cousins, the stinging harvester ant. Middleton homes are also at risk from carpenter ants who damage when they burrow into your home's wooden support beams.
No matter what kinds of ants you have, your Croach® technician will get them out of your house for good!
Spiders
Did you know Idaho is home to many dangerous spiders? These include the black widow and brown recluse and hobo spiders. Even when they aren't dangerous, we don't want to share our home with them.
Our services include not only spider extermination, but as necessary the removal of spider webs from under your eves (dewebbing) and installation of spider traps.
Stop getting the creepy crawlies. Let Croach® solve your spider problems with our multi-step approach to extermination and prevention.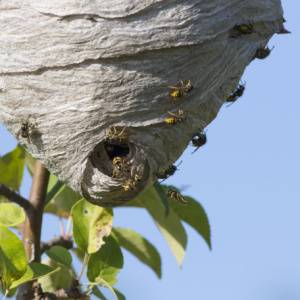 Wasps
Wasps nesting by your door is a pest control emergency. Don't wait to get help. The yellow jackets, hornets and paper wasps commonly seen in Middleton aggressively defend their homes and can sting multiple times.
Even if you are not allergic, multiple stings from a wasp are a health hazard. Our technicians respond quickly, removing the threat. With the experts of Croach® on the job, you'll be back to enjoying your yard again often the same day you call.
Roaches
Roaches: the quintessential house pest! There are few creatures more disgusting than the common cockroach.
Worse, they can get into literally any home. They use the smallest spaces to squeeze inside. They hitch rides in cardboard boxes, wriggle into foundations, and even crawl up through sewer pipes.
Cleanliness alone may not save you from cockroaches, but our pest control services can! Work with us, and you can say "goodbye" to roach problems for good.
Our Pest-free Satisfaction Guarantee for Middleton
If you ever experience pests between scheduled treatments, we'll come back out to give you an intermediate, complimentary treatment. Your comfort and satisfaction are our top priority.
Super friendly and was absolutely amazing. Glad we made the switch to Croach!

---

Jordan does a thorough job and is very pleasant.

---

Great Job! The wasps have stayed away!

---

Marcus is very polite and courteous he always checks in with me on his arrival, he then gets right to work, once finished he gives us a verbal report. We look forward to seeing him on his next visit. Thanks Marcus for a job well done!
Juan was very professional and courteous. He asked about our problems and if we had any other questions. He was great!

---

Thank you for coming quickly after I called!

---

Jordan's communication was excellent! He answered all of my questions and he seemed happy to do so. I'm happy to have Croach help me with my pest problem!
How We Get Rid of Your Pests for Good
We use a combination of eco-friendly pesticides to kill pests and an exclusion method to discourage them from entering your home in the future.
You'll receive initial pest control inspection and customized treatment on your first service visit. Then, a treatment thirty days later to break their reproduction cycle. After that, we recommend treatments every 60 days to prevent new pest control problems from developing.
You'll see results your very first visit and with our maintenance service, continue to have a pest free home, guaranteed.
Pest Control Services by Croach® Exterminators Near Middleton
Get rid of ants, carpet beetles, cockroaches, mice and rats, silverfish, spiders, wasps and other stinging, biting, crawling, and flying pests. We serve Middleton residents in single-family homes, apartments, HOAs, and light commercial buildings.
Remove Persistent Pests
You deserve to live a pest-free lifestyle.
Contact us to schedule a free inspection if you're ready for fast, effective pest control. It's time to take back your home with Croach®.