Get Pest Free
in Forest Acres, SC
The Forest Acres community contains several small lakes as well as forested properties. This lush landscape is also a prime place for pest control problems to develop.
✓ Get a free whole-house pest inspection – inside and out.
Does a Fantastic Job!

Kevin Cox did an outstanding job inspecting; spraying and spreading granular, and traps in garage to catch all the little bugs! He has an outstanding work ethic, and his personality shines through! Very professional! Love to have him every time because we know he does a fantastic job! Way to go Kevin and thank you very much! - Read more from Jerry A.
Found Spider Eggs!

I had my first-time treatment this afternoon. Jordan was excellent. He spent over 90 minutes and reached places that were never cleaned before. He found spider eggs and wasp nests that I was unaware even existed. I would recommend Jordan and Croach to everyone. Not your typical pest control company! - Read more from Timothy B.
Forest Acres Pest Control Solutions
Quality pest control is important around Forest Acres, and Croach® Pest Control is here to help you.
As the city name indicates, Forest Acres is a community where nature is celebrated, from the charming tree-lined residential streets to the numerous parks and green spaces. Also, a dynamic city, Forest Acres is renowned for its high-quality shopping and dining opportunities.
Unfortunately, the outdoor spaces, trees, ponds, and commerce that our community cherishes also draw pests to our locale.
What Pests are the Most Common Problems in Forest Acres?
Big Icky Pests
Rodent pest control problems are not always easily visible. This is because they come out at night when we are sleeping. Extermination technicians at Croach® start the visit with a thorough inspection, looking for signs of mice and rats, like: gnaw marks, nervous behavior of your pets, noxious smells, and sounds of movement inside walls, attics, garages and basements.
Cockroaches have been around millions of years, they survive any climate and can go weeks without eating, and can live headless until dehydration gets them. Once you discover a roach infestation in your Columbia area home, your first step is to contact Croach® for reliable cockroach control.
Tiny Stinging Pests
And then, there are ants. As many as 121 species live in South Carolina. All types of ants, from the tiny, almost invisible kitchen raiders called ghost ants, to the ferocious biting fire ants in the yard. Your Croach® tech knows how to identify the species, and what treatment is effective in getting rid of those teeming little villains.
Did you know there are at least 200 species of spiders in South Carolina! Their pervasive webs can make your home and yard feel dirty! Croach® spider exterminators rid your property of webs, and put measures in place to keep spiders out.
Whether your Columbia area home has exposed or concealed wasps nests, it could result in stings to you and other family members. An experienced Corach® pest control technician knows about safe wasp removal.
---
Destructive Pests
Did you know that unseen termites can do more damage to your home than any other insect?
---
To limit your family's exposure to dangerous rodents and cockroaches or biting insects like spiders, ants and wasps, call Croach® Pest Control. At Croach®. We offer extermination and preventative services that keep pesky pests off your property.
Pest Control Services by Croach® Exterminators Near Forest Acres
Get rid of ants termites, carpet beetles, cockroaches, mice and rats, silverfish, spiders, wasps and other stinging, biting, crawling, and flying pests. We serve Forest Acres residents in single-family homes, apartments, HOAs, and commercial buildings.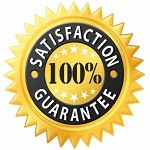 Retreats Guarantee
We guarantee a retreat of pest issues for Forest Acres customers that arise between regularly scheduled services. Ask for more details when you sign up.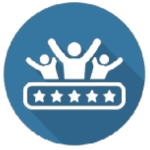 Thousands of Customer Reviews
Trust Croach® pest control reviews of friends and neighbors near Forest Acres and browse customer surveys of their pest management technicians.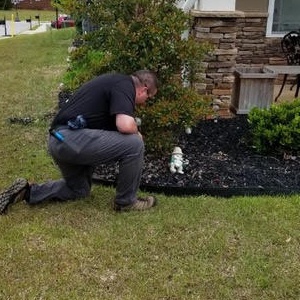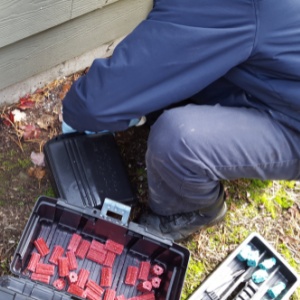 What We Do: The Croach® Pest Control Process
First: When our technician arrives at your Forest Acres residence, they will inspect your property to look for potential problem areas and develop a plan to address these concerns.
Next: They will discuss their findings, and present a customized treatment plan created to meet your specific pest control needs.
Then: Services begin as soon as you are ready to be pest free!
Depending on your plan, exterminator services could include:
✓ Interior Treatment: Treatments like spray barriers at entrance points, baiting, and traps.
✓ Exterior Treatment: Removal of wasp nests, de-webbing, spray, and granulation where necessary.
Get Pest Free in Forest Acres!
Croach® is a pest elimination and prevention service. We don't believe in one-time extermination. Because it doesn't work. In fact, it costs you more money, aggravation, and distress in the long run. Enjoy peace of mind knowing your family, pets, and property are protected. Call us today for a free pest inspection.
Licensed, Bonded, Insured
License #CA033446