Get Pest Free
in Forest Acres, SC
The Forest Acres community contains several small lakes as well as forested properties. This lush landscape is also a prime place for pest control problems to develop.
✓ Get a free whole-house pest inspection – inside and out.
Does a Fantastic Job!

Kevin Cox did an outstanding job inspecting; spraying and spreading granular, and traps in garage to catch all the little bugs! He has an outstanding work ethic, and his personality shines through! Very professional! Love to have him every time because we know he does a fantastic job! Way to go Kevin and thank you very much! - Read more from Jerry A.
Found Spider Eggs!

I had my first-time treatment this afternoon. Jordan was excellent. He spent over 90 minutes and reached places that were never cleaned before. He found spider eggs and wasp nests that I was unaware even existed. I would recommend Jordan and Croach to everyone. Not your typical pest control company! - Read more from Timothy B.
Forest Acres Pest Control Solutions
Quality pest control is important around Forest Acres, and Croach® Pest Control is here to help you.
As the city name indicates, Forest Acres is a community where nature is celebrated, from the charming tree-lined residential streets to the numerous parks and green spaces. Also, a dynamic city, Forest Acres is renowned for its high-quality shopping and dining opportunities.
Unfortunately, the outdoor spaces, trees, ponds, and commerce that our community cherishes also draw pests to our locale.
Spiders Around Your Home
Joro Spider
You might have heard the news…. South Carolina is expecting a spider invasion! Yes, it is true there is a new variety of spider, the Joro spider, joining the Forest Acres spider population soon.
These spiders caught a ride on container ships from Asia and are thriving in the climate of the Southern U.S. One reason they are spreading so fast is their mode of transportation. Young spiderlings build balloon-shaped webs and catch a ride on the wind to relocate to fresh territory (like your yard).
So, what do these new spiders look like? They are quite beautiful. These orb weavers are very colorful with a back of vibrant yellow and gray stripes. Their underside is red with blue markings. Even the web threads of the Joro spider have a golden appearance.
There is good news about this invasion. The Joro spider does not pose a significant threat to our health or the health of local species. They seldom bite humans, and when they do, the feeling is like a bee sting.
Make Your Home Less Attractive to Spiders
With all this good news about the Joro spider we also understand our own personal reality. None of us wants spiders in our personal space.
At Croach®, we believe prevention of pest control problems is as important as exterminating pests. Spiders are one of the pests it is important to prevent, rather than try to exterminate, once a solid, healthy breeding population establishes on your property.
Croach Pest Control, we will thoroughly inspect your property for locations where spiders are likely to breed. No matter what type of spiders call your house their home, Croach technicians have solutions that will help you eliminate them.
Pest Control Services by Croach® Exterminators Near Forest Acres
Get rid of ants, carpet beetles, cockroaches, mice and rats, silverfish, spiders, wasps and other stinging, biting, crawling, and flying pests. We serve Forest Acres residents in single-family homes, apartments, HOAs, and commercial buildings.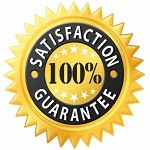 Retreats Guarantee
We guarantee a retreat of pest issues for Forest Acres customers that arise between regularly scheduled services. Ask for more details when you sign up.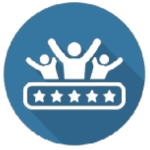 Thousands of Customer Reviews
Trust Croach® pest control reviews of friends and neighbors near Forest Acres and browse customer surveys of their pest management technicians.
What We Do: The Croach® Pest Control Process
First: When our technician arrives at your Forest Acres residence, they will inspect your property to look for potential problem areas and develop a plan to address these concerns.
Next: They will discuss their findings, and present a customized treatment plan created to meet your specific pest control needs.
Then: Services begin as soon as you are ready to be pest free!
Depending on your plan, exterminator services could include:
✓ Interior Treatment: Treatments like spray barriers at entrance points, baiting, and traps.
✓ Exterior Treatment: Removal of wasp nests, de-webbing, spray, and granulation where necessary.
Get Pest Free in Forest Acres!
Croach® is a pest elimination and prevention service. We don't believe in one-time extermination. Because it doesn't work. In fact, it costs you more money, aggravation, and distress in the long run. Enjoy peace of mind knowing your family, pets, and property are protected. Call us today for a free pest inspection.
Licensed, Bonded, Insured
License #CA033446