Get Pest Free
in Millcreek, Utah
Your city's motto Connected by Nature, means, like it or not, bugs and other pests are part of Millcreek's natural environment. Enjoy your beautiful town by getting pest free with Croach®.
✓ Get custom pest management and prevention.
Guaranteed Quality Millcreek, Utah Pest Control
Being in the midst of Millcreek wildlife creates unique pest control problems. At Croach® Pest Control, we know how important it is for you to keep stinging, biting, destructive, and disease-harboring pests off your property.
Common pests in the Millcreek, Utah area are:
Connect with Nature, Not with Unwanted Pests
After trying out a few names (East Mill Creek, Canyon Rim, and Mount Olympus), Millcreek was chosen as the definitive name for this lovely suburb outside of Salt Lake City.
Utah's newest city has an ambitious master plan to create a dynamic downtown which incorporates a comprehensive pedestrian infrastructure program. Millcreek's suburban area is surrounded by the beautiful natural landscape of Utah, like Millcreek Canyon Trails.
Though you'll love living in this beautiful area, you won't be able to avoid unwanted insects and rodents. To provide you and your family with peace of mind, call Croach® Pest Control. Our trained technicians develop and implement a customized plan to eliminate pests like these in and around your home.
The Rat and Mice Problem in Millcreek
Seeing a rodent in or around your Millcreek residence is a very disturbing sight. The bad news is that for every mouse you see, there are many more that you cannot see.
Commensal rodents like rats and mice are a concern because they:
Reproduce Rapidly - One female mouse can have as many as 120 babies a year while enjoying the hospitality of your home.
Damage Property - Mice and rats chew wood, insulation, your home's electrical wiring, and the items stored in your garage. This chewing results in expensive repairs.
Contaminate Food Storage – Rats and mice use your food storage as their own food storage. Don't let them contaminate the inventory you need to take care of your family.
Spread Disease – Mice and rats spread diseases like hantavirus and salmonella.
The technicians at Croach® Pest Control are trained to spot signs of rodents. Early detection saves loss of property and makes the rodents easier and less expensive to eliminate.
In an area like Millcreek that is bordered by undeveloped land, sometimes the rodent pests are not just rats and mice.
Skunks and raccoons can also cause property damage at your home. If you have a destructive skunk or raccoon on your property, contact the Salt Lake County Urban Wildlife Removal Program at 385-419-3405 and they will relocate skunks and raccoons.
For all other pests, contact your local Croach® Pest Control office and start enjoying a pest free home today.
Personable Pest Control!

Corey was very nice and personable. He came in switched all my sticky traps, cleaned spider webs, sprayed, and put more bait in traps. Thank you Corey. See you again soon! – Brandi S.
Glad We Chose Croach!

Corey was amazing very professional and good humored. He did a fantastic job cleaning off the house and spraying for us. We have gophers we've been trying to get rid of and he put a bait box out for us and has already come back to check it. Very impressed! I'm glad we chose to go with Croach. – Marchien S.
What We Do: The Croach® Pest Control Process
First: When our technician arrives at your Millcreek residence, they will inspect your property to look for potential problem areas and develop a plan to address these concerns.
Next: They will discuss their findings, and present a customized treatment plan created to meet your specific pest control needs.
Then: Services begin as soon as you are ready to be pest free!
Depending on your plan, exterminator services could include:
✓ Interior Treatment: Treatments like spray barriers at entrance points, baiting, and traps.
✓ Exterior Treatment: Removal of wasp nests, de-webbing, spray, and granulation where necessary.
Pest Control Services Near Millcreek
Croach® is a pest elimination and prevention service. We don't believe in one-time extermination. Because it doesn't work. In fact, it costs you more money, aggravation, and distress in the long-run.
Get rid of ants, cockroaches, mice and rats, spiders, wasps and other stinging, biting, crawling, and flying pests. We serve Millcreek, Utah residents in single-family homes, apartments, HOAs, and commercial buildings.
Enjoy peace of mind knowing your family, pets, and property are protected. Request a free pest control inspection near Millcreek, Utah today.
Licensed, Bonded, Insured
UT Pest Control License #4000-2689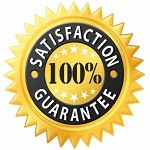 Retreats Guarantee
We guarantee a retreat of pest issues for Millcreek customers that arise between regularly scheduled services. Ask for more details at your inspection.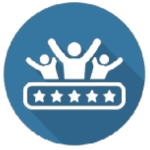 Thousands of Customer Reviews
Trust the Croach® pest control reviews of friends and neighbors near Millcreek and browse customer surveys of our pest management technicians.