Get Pest Free
in South Jordan, UT
✓ Get a free whole-house pest inspection – inside and out.
South Jordan Pest Control That Works
Scary spiders, stinging wasps, and pesky ants are bad enough, but much more alarming are the rats and mice you might encounter in or around your home. Even worse, for every rodent you see, there are many more hiding where you cannot see!
The technicians at Croach® Pest Control are trained to spot the signs of rodents. Early detection is key to preventing loss of property and disease.
Living in the Midst of South Jordan Nature
Pest and Insect Invasion is a Guarantee
Most residents of South Jordan live near one of the many fabulous area parks, offering neighborhood playgrounds, historical sites, active recreation and sports, fishing ponds, and community pavilions.
In fact, within its 22 square miles, South Jordan contains an amazing 35 city parks! The smallest is the tiny neighborhood playground Bolton Park and the most expansive is City Park, a 50-acre complex. There's also 26-acre East Riverfront Park that offers activities for kids of all abilities.
We bring this up because, with all that beautiful nature around you, it's a guarantee that insects and other pests will find their way onto your property and into your home.
We Can Live in Our House Again!

This is the best company I have ever used. I will use them for life. They helped my family so much now we can live in our house again. We had many big problems with our house and other companies just took our money and never helped us. Use this company you won't be sorry. Thank you to everyone at Croach. - Melissa M.
Nice, Honest, Thorough.

Bodie and Lawrence did a great job applying pest control all over vulnerable spots in my house. They walked me through on which spots are likely to have insects and showed me what they used to make sure that they don't have a lot of insects in the house. They were nice and honest which is what I appreciate! - West Jordan, UT
Attention to Detail!

Corey showed professionalism and attention to detail when he got rid of several wasp nests after spraying outside. - South Jordan, UT
Customers for Life!

We are new customers here, Corey has treated the inside and outside of our house twice now and we will be customers for life now. He is our favorite! -Kennedy W.
Pest Control Services by Croach® Near South Jordan
Get rid of bed bugs, ants, carpet beetles, cockroaches, mice and rats, silverfish, spiders, wasps and other stinging, biting, crawling, and flying pests. We serve South Jordan residents in single-family homes, apartments, HOAs, and commercial buildings.
Rats are a Huge Problem
In South Jordan, we keep our homes at the perfect temperature for us AND pests all of the time. This means rodent control problems develop quickly. Our homes are never too hot in summer or too cold in winter. These comfortable temperatures mean extended life cycles for rodents if we allow them to remain in our homes.
Rodent droppings, urine, carcasses, wood rot, and other contaminants can cause considerable structural damage underneath the home and pose a serious health hazard to you and your family. Rats and mice only need an opening of 1/4 inch to gain access to your home. We believe that the best form of rodent control is prevention.
Croach® implements some unique approaches to rodent control, using effective methods of rat control, mouse control, baiting, and trapping to remove these damaging pests from your property and prevent them from coming back.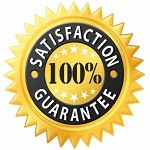 Retreats Guarantee
We guarantee a retreat of pest issues for South Jordan customers that arise between regularly scheduled services. Ask for more details when you sign up.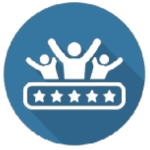 Thousands of Customer Reviews
Trust Croach® pest control reviews of friends and neighbors near South Jordan and browse customer surveys of their pest management technicians.
What We Do: The Croach® Pest Control Process
First: When our technician arrives at your South Jordan residence, they will inspect your property to look for potential problem areas and develop a plan to address these concerns.
Next: They will discuss their findings and present a customized treatment plan created to meet your specific pest control needs.
Then: Services begin as soon as you are ready to be pest free!
Depending on your plan, exterminator services could include:
✓ Interior Treatment:. Treatments like spray barriers at entrance points, baiting, and traps.
✓ Exterior Treatment:. Removal of wasp nests, de-webbing, spray, and granulation where necessary.
Get Pest Free in South Jordan
Some of the most common nuisance pests in your neighborhoods include stink bugs, boxelders, hobo spiders, four different species of cockroaches, carpet beetles, ants, and wasps. Request a free inspection for pest control near South Jordan today and get pest free!
Licensed, Bonded, Insured
UT Pest Control License #4000-2689