Get Pest Free
in West Pasco, WA
Spiders, cockroaches, ants and rodents thrive in the Tri-Cities area. Croach® Pest Control uses integrated pest management methods to eliminate, control and prevent pest infestations.
Get a free whole-house pest inspection – inside and out.
The Doughnut Hole
West Pasco occupies the sweet spot of Franklin County, nestled in the heart of the city of Pasco. It spans the length of Chiawana Park a popular 127-acre riverfront park, along the east side of the Columbia River. West Pasco is a suburban family community where desirable amenities like schools, churches and parks are clustered.
Pests in West Pasco
Many pests thrive in a suburban community where they find buildings for nesting, and very easy access to food. Bugs and rodents cause damage to homes and spread diseases. Some insects sting or bite, and children are often their victims.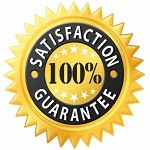 Retreats Guarantee
We guarantee a retreat of pest issues that arise between regularly scheduled services. Ask for more details when you sign up.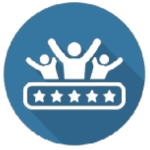 Thousands of Customer Reviews
Trust Croach® pest control reviews of friends and neighbors near West Pasco and browse customer surveys of their pest management technicians.
What We Do in West Pasco, WA: Croach® Rids You of Pests
Whether it's rats and mice, ants, wasps, or spiders you are dealing with, it is important to address a pest problem as soon as possible for the health of your home and family. The best way to handle a pest infestation in your home is by enlisting the help of a professional exterminator. Over the years, Croach® technicians have accumulated extensive knowledge and experience in pest control. We understand seasonal pest trends in the area, and provide effective pest control solutions tailored to your property. Call now for free pest inspection!
An Upbeat and Caring Attitude!

David is always professional and explains what he is doing so that we are informed. He shows extra care for our old dog so that he isn't exposed to the treatment. He has an upbeat and caring attitude. The company must be proud to have him as part of the team.
Linda C.
No Bugs Since!

We have been quite happy with Croach! Alex, our technician, was great. He made sure to check in on specific concerns or needs beforehand and checked before he left. They have always been professional and we have not had bug issues since they started!
Kristie H.
Pest Control Services by Croach® Exterminators Near Pasco
Get rid of ants, bed bugs, carpet beetles, cockroaches, mice and rats, silverfish, spiders, wasps and other stinging, biting, crawling, and flying pests.
Coach® is Your Local West Pasco Pest Service
We Control These Common Pests in West Pasco
Get Rid of Rodents, Bugs, and Stinging Insects!
Call your local Croach® pest control contractors at 509-581-0570 or schedule an inspection online for professional, personalized Tri-Cities pest control services.
We serve the Tri-Cities area including Burbank, Finley, Highland, Kennewick, Pasco, Richland, West Pasco, and West Richland.
Licensed, Bonded, Insured
WA Pest Control License #99029