Get Pest Free
in Belmont, NC
Belmont is lovely community where residents enjoy a pleasant suburban lifestyle with all the modern conveniences. The only thing that could possibly make Belmont better, would be if it was pest-free. And that's why Croach® opened an office near Belmont!
✓ Get a free whole-house pest inspection – inside and out.
Integrated Pest Management in Belmont
Belmont is going green with goat-scaping! The city has contracted with a work crew of 20 goats to eat the invasive kudzu. Belmont homeowners trust Croach® pest control to get rid of insects and rodent pests using eco-friendly solutions like Integrated Pest Management.
What is Integrated Pest Management?
IPM is a fancy name for what truly is a simple idea. The concept involves using care and forethought to dodge pest problems to begin with. And when pest problems do occur, they are treated with minimal chemical interventions.
The goal of IPM is to reduce the risk to people and the environment. As such, IPM is a long-term approach to pest control that goes far beyond do-it-yourself chemical extermination.
Working hand-in-hand with you, your Croach® technician, uses these IPM methods to suppress pests.
Cultural controls:
Pests are attracted to human settlement because we inadvertently provide everything they need to survive – food, water and shelter. Homeowners can easily get into good IPM habits, like emptying vessels of standing water, wiping up spills and crumbs, and keeping their houses tidy and vacuumed in order to reduce the establishment, reproduction and survival of pests.
Mechanical controls:
Traps are a type of mechanical control which remove pests without the use of chemicals.
Physical controls:
 Preventing pests from entering your home or property is called exclusion. Your Croach® technician will locate breaches, and block holes, cracks or other access points so pests never make it into your space. And bug-eating goats are another physical control!
Chemical controls:
Your Croach® exterminator may need to apply chemical pesticides to target an infestation. We are very selective about the chemical products we use, and use them discreetly to maximize safety for your family and pets.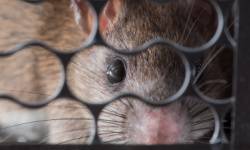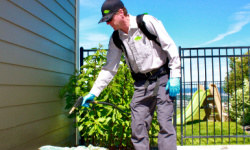 Croach® pest control services are custom-tailored to your specific needs, using the most effective means available, after completing a comprehensive inspection and consultation.
Our Pest-free Satisfaction Guarantee for Belmont
If you ever experience pests between scheduled treatments, we'll come back out to give you an intermediate, complimentary treatment. Your comfort and satisfaction are our top priority.
Enjoy life with peace of mind knowing that Croach® professionals have your pest management concerns under control.
Keep Belmont Beautiful!
Located on a 10-square-mile peninsula between the Catawba River and South Fork, Belmont lives up to it's name meaning 'beautiful mountain'. Sparsely occupied since colonial days, Belmont has blossomed into a highly desirable community for families and couples. Aside from the convenience of being located near Gastonia, Belmont boasts plenty of activities from water sports on Lake Wylie to the historic district, the antique mall, botanical gardens, and dining.
Surrounded by forests, close to cosmopolitan Charlotte, and at home in our own cozy downtown, we probably couldn't find a more perfect place to live! Except for the unfortunate fact that bugs and rodents share our love for the same pleasant atmosphere! Like you, Croach® pest control strives to protect the ecology. We established an office near Belmont to help eco-minded residents and small business owners keep pests out of their space.
10 /10 Top-Tier Pest Control!

Croach is a top-tier pest control company. Alexander, was very professional and informative on where the pests were entering my home, and how to take care of them. They also use pet / child-friendly sprays which was a huge plus in my book! 10/10 recommend.
Read More from Ethan S.
Less Spider Webs!

Our house is wooded along the backside of our property. Because of this we get a lot of spider webs outside. Since we have started using the service the spider webs have DRASTICALLY reduced. Daniel and the other techs have been great!
Read more from Jessica T.
Pest Control Services by Croach® Exterminators Near Belmont
Get rid of the spotted lanternfly, ants, carpet beetles, cockroaches, mice and rats, silverfish, spiders, wasps and other stinging, biting, crawling, and flying pests. We serve Belmont residents in single-family homes, apartments, HOAs, and light commercial buildings.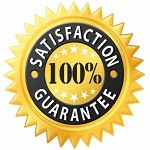 Retreats Guarantee
We guarantee a retreat of pest issues that arise between regularly scheduled services. Ask for more details when you sign up.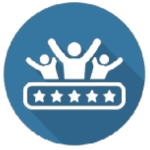 Thousands of Customer Reviews
Trust Croach® pest control reviews of friends and neighbors near Belmont and browse customer surveys of their pest management technicians.
Punctual. Polite. Professional. Proactive!

They responded immediately to my call. They showed up exactly to the minute that they promised. Jonathan was polite, neat and very professional. He explained everything he was doing and wrote a full evaluation. We had a major mouse infestation. It has been less than a week and I do not see any evidence of the little critters. I highly recommend Jonathan and Croach. I definitely will continue using them. I really appreciated the knowledge that Jonathan shared so that I could be proactive in combatting future problems. Thank you!
Cecily L. Read more reviews
Get A Pest-Free Home in Belmont with Croach®!
Keep Belmont beautiful and healthy with Croach® and our IPM methods of pest control. Our technicians have the tools and training to stop pest infestations, and more importantly, they know how to prevent future pest problems from occurring.
Call Croach® pest control today for a FREE pest inspection!
Licensed, Bonded, Insured
NC Pest Control License #2272PW