Get Pest Free
in St. Andrews, SC
The residents of St. Andrews appreciate authentic cuisine. And when unwanted pests invade their kitchens and pantries, they call Croach® Pest Control.
✓ Get a free whole-house pest inspection – inside and out.
Pest Control Exterminators for St. Andrews Homeowners
Bugs and rodents like mice and rats, spiders, ants, wasps, and cockroaches call St. Andrews home, too. But have no worries because Croach®'s expert technicians are on the scene to eliminate and control these unwanted visitors to your property.
St. Andrews, Still Making History in South Carolina
The Pine Grove Rosenwald School was built in 1923, and has been impeccably maintained in its original state since then. That means keeping wood destroying insects and rodents out of and away from this historic national treasure.
St. Andrews also is renowned for the authentic cuisine offered in its restaurants like Pon Di River Caribbean Bar and Bistro and Seasoned with Soul that attract diners from Columbia and beyond.
Sometimes unwanted pests get into St. Andrews kitchens. Croach® is ready to help you eliminate these pantry pests.
Common Kitchen Pests in St. Andrews
Rodent pest control problems are not always easily visible. This is because they come out at night when we are sleeping. Extermination technicians at Croach® start the visit with a thorough inspection, looking for signs of mice and rats, like: gnaw marks, nervous behavior of your pets, noxious smells, and sounds of movement inside walls, attics, garages and basements.
Cockroaches have been around millions of years, they survive any climate and can go weeks without eating, and can live headless until dehydration gets them! Once you discover a roach infestation in your St. Andrews home, your first step is to contact Croach® for reliable cockroach control.
And then, there are ants. As many as 121 species live in South Carolina. All types of ants, from the tiny, almost invisible kitchen raiders called ghost ants, to the ferocious biting fire ants in the yard. Your Croach® tech knows how to identify the species, and what treatment is effective in getting rid of those teeming little villains.
What are Pantry Pests?
Besides the usual suspects of cockroaches, rodents, spiders and ants, there is another type of pantry pest that comes in the form of moths and beetles, like:
Indian Meal Moths (cereal, cornmeal, rice, chocolate, dried fruits, nuts, candies)
Warehouse Beetles (cereal, candy, cocoa, flour, pastas, potato chips, pet foods)
Sawtoothed Grain Beetles (flour, stock and poultry feeds, dried fruits, candies, rodent bait, pet food, bird seed)
Confused Flour Beetle (flour, cereal, shelled nuts, chocolate, drugs, dried fruits)
Red Flour Beetles(flour, candies, cereal, chocolate, dried fruits, damaged grains)
Cigarette Beetles (cured tobacco, cigarettes, cigars … also pet foods, fish food, chili powder, paprika)
Drug Store Beetles (seeds, pet foods, spices, pastry mixes, drugs)
Tips To Prevent Pantry Pests
Wipe up crumbs and spills right away.
Use airtight containers to store food in your pantry. Glass Mason jars and plastic containers are popular choices.
Avoid damaged packages when purchasing food products.
If you notice a hole or rip in the packaging, put the package in your freezer for 72 hours.
If you are having problems with pantry pests, call your trusted pest management team at Croach® for assistance.
Pest Control Services by Croach® Exterminators Near St. Andrews
Get rid of ants, termites, carpet beetles, cockroaches, mice and rats, silverfish, spiders, wasps and other stinging, biting, crawling, and flying pests. We serve St. Andrews residents in single-family homes, apartments, HOAs, and commercial buildings.
Got Right to Work!

Kayla was very thorough and fast and did a good job. She asked questions to be sure she covered everything. She was professional and friendly. Explained what she had done and asked if I had any other problems with pests. When I told her my pest problems, she got right to work taking care of it. She was very good. You can be proud of her and her work. Thank you. - St. Andrews area
Protected My Animals!

Michael was very friendly and courteous. He did an excellent job de-webbing and spraying everything. They were very cautious of my protection of my animals in my yard as well. - St. Andrews area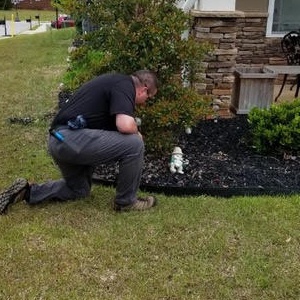 What We Do: The Croach® Pest Control Process
First: When our technician arrives at your St. Andrews residence, they will inspect your property to look for potential problem areas and develop a plan to address these concerns.
Next: They will discuss their findings, and present a customized treatment plan created to meet your specific pest control needs.
Then: Services begin as soon as you are ready to be pest free!
Depending on your plan, exterminator services could include:
✓ Interior Treatment: Treatments like spray barriers at entrance points, baiting, and traps.
✓ Exterior Treatment: Removal of wasp nests, de-webbing, spray, and granulation where necessary.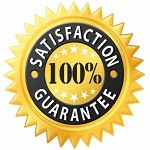 Retreats Guarantee
We guarantee a retreat of pest issues for St. Andrews customers that arise between regularly scheduled services. Ask for more details when you sign up.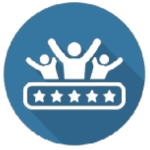 Thousands of Customer Reviews
Trust Croach® pest control reviews of friends and neighbors near St. Andrews and browse customer surveys of their pest management technicians.
Get Pest Free in St. Andrews!
Croach® is a pest elimination and prevention service. We don't believe in one-time extermination. Because it doesn't work. In fact, it costs you more money, aggravation, and distress in the long run. Request a free pest control inspection near you today.
Licensed, Bonded, Insured
License #CA033446