Get Pest Free
in Orem, UT
Orem is surrounded by natural beauty from mountains to canyons, a lake, and 20 city parks! Croach® understands and delivers on your wish to respect nature while living a quality pest-free life!
✓ Get a free whole-house pest inspection – inside and out.
Croach®: Maximizing Pest Control, Minimizing Risks
Orem homeowners trust Croach® pest control to get rid of insects and rodent pests using progressive eco-friendly solutions like Integrated Pest Management.
What is Integrated Pest Management?
Integrated Pest Management (IPM) is a long name for what truly is a simple idea. The concept involves using care and forethought to avoid pest problems to begin with. And when pest problems do occur, they are treated with minimal chemical interventions.
The goal of IPM is to reduce the risk to people and the environment.
IPM is a long-term approach to pest control that goes far beyond do-it-yourself chemical extermination. Your Croach® technician strategically uses multiple IPM methods to eliminate pests.
Croach® Technicians: Pest Management Experts
Our technicians understand the importance of identifying pests and applying the best practices to eliminate the specific infestation. They are knowledgeable about seasonality and windows of opportunity to break the pests' reproductive cycle.
Pest Control Services by Croach® Exterminators Near Orem
Get rid of ants, carpet beetles, cockroaches, mice and rats, silverfish, spiders, ticks, wasps and other stinging, biting, crawling, and flying pests. We serve Orem residents in single-family homes, apartments, HOAs, and light commercial buildings.
Enjoy Spring Without Pests

In the spring, pests like ants, wasps, and mosquitoes become more active in Orem as the weather warms up.
Ants invade homes looking for food and water.
Wasps start building nests in eaves and other protected areas.
Mosquitoes are another nuisance, especially after periods of rain or near standing water.
To prevent wasp infestations, your Croach® technician will apply IPM techniques like removing nests and insecticidal sprays.
Pest-Free Summer Fun

Summer in Orem is prime time for many pests, including mosquitoes, flies, and ticks.
Mosquitoes and flies can be particularly annoying during outdoor activities.
Ticks can transmit diseases like Lyme disease.
Stinging insects like wasps and bees may also be more active during the summer months.
To control tick populations, it's imperative to keep deer and rodents out of your yard. Eliminate all standing water to discourage mosquitoes from breeding.
Stop Pests in Fall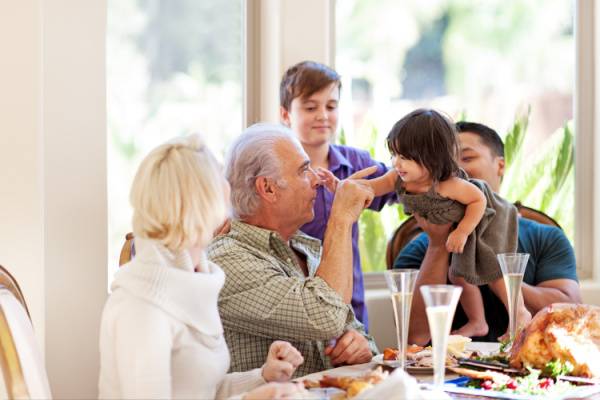 In the fall, pests prepare for winter.
To prevent rodent infestations, it's important to seal entry points, and eliminate food and water sources. Trapping and rodenticides are two focused IPM techniques your Croach® tech will use.
Winter Pest Prevention
While winter is generally a slower time for pests, some insects and rodents are still problematic.
For example:
To manage cockroach populations, IPM techniques like keeping food areas clean, reducing moisture sources, and using insecticidal baits can be effective.

No More Box Elders or Hornets!
I was very pleased with the service I received today. It was so nice to not have any box elder bugs in my living room tonight. Also it was nice to be around my flowers without all the hornets we we have been having. Thank you so much for your service!

The Kids Are Happy!
Corey was great! He was very thorough and made sure to cover all the places my grandchildren played. We haven't seen any (or heard any kids' screams :D) from that area all summer!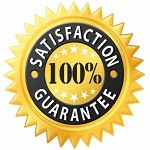 Retreats Guarantee
We guarantee a retreat of pest issues that arise between regularly scheduled services. Ask for more details when you sign up.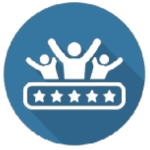 Thousands of Customer Reviews
Trust Croach® pest control reviews of friends and neighbors near Orem and browse customer surveys of their pest management technicians.
Our Pest-free Satisfaction Guarantee for Orem
If you ever experience pests between scheduled treatments, we'll come back out to give you an intermediate, complimentary treatment. Your comfort and satisfaction are our top priority.
Quality Pest Control within Your Budget
Croach® pest control service is both affordable and cost-effective. We understand the importance of managing pest issues without breaking the bank. Our team of experienced professionals employs efficient and targeted strategies to tackle pests, ensuring maximum effectiveness while minimizing costs. Trust Croach® to eradicate pests from your property without straining your finances. Invest in our pest control service today and enjoy a pest-free environment at an affordable price.

Best Price!
Great team over at Croach. The young lady I spoke with was very patient and helpful. I called to other outfits to get rough estimates. I went with Croach for the price and for the positive reviews. I'm always stretched for time but the tech came out and was surprisingly punctual and prompt. Great same level of service.
Luis G., Orem, UT
Croach®: Affordable Pest Management for Orem
At Croach®, we understand the importance of providing exceptional customer service at a reasonable price. We offer affordable pest management that you can trust and rely on.
Contact us today to book your pest control service and experience the difference for yourself!
---
Croach® serves all neighborhoods of Orem, including Cherry Hill, Sharon, Sunset Heights, Geneva Heights, Orchard, Canyon View, Windsor, Heatheridge, Timpview, Aspen, Hillcrest, Suncrest, and Northridge. We also serve the surrounding cities, including Lehi, Provo, Lindon, and Pleasant Grove.