Get Pest Free
in Dentsville SC
Dentsville has an interesting history, including possible hauntings. But most of the time, those nighttime noises are made by real-life creepy crawly pests!
✓ Get a free whole-house pest inspection – inside and out.
We Are So Thankful!

Ryan is very professional and explained the services and reminded me that they will come back out in between treatments if needed. We are so thankful for Croach and getting rid of our horrible pest issue last summer. They have maintained the property and we have had NO issues at all. - Columbia area.
Very Satisfied!

Joshua McCoy called me to confirm his approximate arrival time and was very thorough in his explanation of the services provided. I am appreciative of the fact that he understands the importance of effective communication with the client and customer. I'm very satisfied. - Columbia area.
Is Your Dentsville Home Haunted?
Dentsville is right by Fort Jackson, established more than one hundred years ago, and is now the United States Army's busiest basic training center. The prevalent rumor among recruits is that Fort Jackson is haunted!
It might feel like your house is haunted too. All your senses tell you it is. You hear scratching and shuffling sounds in the night, and imagine eerie ghosts dragging chains up and down the stairs. You catch a glimpse of a fleeting shadow in your peripheral vision. Must be a phantom! That persistent musty smell; you suspect it comes from a graveyard. And your cat seems laser-focused on something behind you, but there's nothing there!
Most of the time, those chilling noises in the night, unsettling shadows and foul odors are caused by creepy pests like cockroaches, mice and rats. Other scary pests include spiders and ants. Thankfully, Croach®'s expert technicians know how to effectively exorcise those ghastly pests from your Dentsville home, so your family sleeps peacefully every night.
Get Rid of Pests in Dentsville
Gross Pests
Rodent pest control problems are not always easily visible. This is because they come out at night when we are sleeping. Extermination technicians at Croach® start the visit with a thorough inspection, looking for signs of rodents, like: gnaw marks (from teeth, not from dragging chains!), nervous behavior of your pets, noxious smells, and frightful sounds of movement inside walls, attics, garages and basements.
Did you know there are at least 200 species of spiders in South Carolina! Their pervasive webs can make your home and yard feel absolutely nightmarish! Croach® spider exterminators rid your property of these menacing monsters, and put measures in place to keep them out.
Like vampires, cockroaches have been around millions of years, they survive any climate and can go weeks without eating zombie-style, and can live headless until dehydration gets them. Once you discover a roach infestation in your Columbia home, your first step is to contact Croach® for reliable cockroach control.
---
Biting Pests
Whether your Columbia area home has exposed or concealed wasps nests, it could result in painful stings to you and other family members. An experienced pest control technician knows about safe wasp removal.
And then, there are ants. As many as 121 species live in South Carolina. All types of ants, from the tiny, almost invisible kitchen raiders called ghost ants, to the ferocious biting fire ants in the yard. Your Croach® tech knows how to identify the species, and what treatment is effective in getting rid of those teeming little villains.
---
Destructive Pests
Did you know that unseen termites can do more damage to your home than any other insect?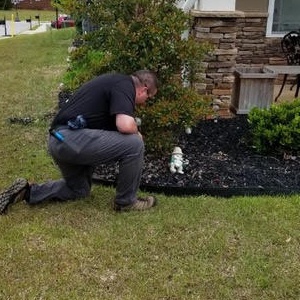 Pest Control Services by Croach® Exterminators Near Dentsville
Get rid of ants, termites, carpet beetles, cockroaches, mice and rats, silverfish, spiders, wasps and other stinging, biting, crawling, and flying pests. We serve Dentsville residents in single-family homes, apartments, HOAs, and commercial buildings.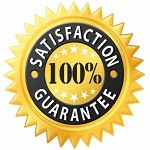 Retreats Guarantee
We guarantee a retreat of pest issues for Dentsville customers that arise between regularly scheduled services. Ask for more details when you sign up.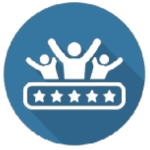 Thousands of Customer Reviews
Trust Croach® pest control reviews of friends and neighbors near Dentsville and browse customer surveys of their pest management technicians.
What We Do: The Croach® Pest Control Process
First: When our technician arrives at your Dentsville residence, they will inspect your property to look for potential problem areas and develop a plan to address these concerns.
Next: They will discuss their findings, and present a customized treatment plan created to meet your specific pest control needs.
Then: Services begin as soon as you are ready to be pest free!
Depending on your plan, exterminator services could include:
✓ Interior Treatment: Treatments like spray barriers at entrance points, baiting, and traps.
✓ Exterior Treatment: Removal of wasp nests, de-webbing, spray, and granulation where necessary.
Expert Pest Control in Dentsville
Maybe you've tried D-I-Y solutions to rid your home of pests, but like the zombies in the movies, they relentlessly keep on coming. Count on Croach® to provide you with friendly, licensed expert technicians who listen to your concerns. Get professional pest control in Dentsville, and live pest free!
Licensed, Bonded, Insured
License #CA033446