Get Pest Free
in Nampa, ID
Is your picturesque Nampa home getting overrun by unwanted guests? Fortunately, Croach® has a fast, effective solution to help you get rid of your pest control problems for good!
✓ Get a free whole-house pest inspection – inside and out.
Pests We Remove in Nampa, ID
Your local team at CROACH® delivers experienced, affordable, quick solutions for removing Nampa's most persistent pests.
We offer rodent control, spider extermination, ant control, roach extermination and wasp removal to homeowners across the city of Nampa. Besides exterminating pests, we remove their nests and provide dewebbing services, so your home looks great again. Then, we follow up to create a barrier around your home to prevent new pests from entering.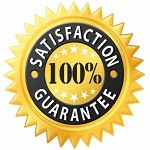 Retreats Guarantee
We guarantee a retreat of pest issues that arise between regularly scheduled services. Ask for more details when you sign up.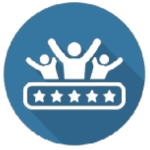 Thousands of Customer Reviews
Trust Croach® pest control reviews of friends and neighbors near Nampa and browse customer surveys of their pest management technicians.
Wasps
It's common for Nampa homeowners to see paper wasps hovering under their eaves, hard at work on their wasps nests. Of course, nobody wants a wasp nest that close to their door—especially since wasps are aggressive, and their ability to sting multiple times can cause fatal allergic reactions.
On a Nampa summer day, it isn't unusual to see many yellow jackets hovering around soda cans. They also show like to show up whenever homeowners want to barbeque or enjoy a little time in the sun. Yellow jacket stings are unpleasant and can be downright dangerous for those with sting allergies.
We eliminate wasps, yellow jackets, and hornets nesting around your home so you can relax without worrying about getting stung.
Spiders
Did you know there are several spiders on the list of Idaho's deadliest creatures?
It's true that Idaho is home to several dangerous varieties of spiders like the black widow and brown recluse besides hobo spiders, yellow sac spiders, wolf spiders and many others.
Croach® technicians perform dewebbing as part of their normal services, in addition to laying down a chemical barrier to keep spiders out.
Remember, not all spider species have bites that are dangerous to humans. To learn more about interesting arachnids, check out our fun spider facts.
Ants
It's impossible to ignore ants in your home! They get into your pet food, dance across your countertops, and wander across the floor. You might even find them swarming your sugar bowl.
Worse, some of them can outright damage your home. Here in Nampa, there are carpenter ants. Carpenter ants excavate wood to build their nests, which means they can damage your home just as much as termites can.
Call Croach® to address ant infestations quickly to protect your home!
Rodents
Seeing one rat or mouse means many more in hiding. Usually, you won't see them at all. The signs will be far more subtle.
For example, you might start seeing little bite marks on the edges of food packages. Or notice small chew holes in your couch or the walls.
Do you smell something unpleasant? Rat urine smells pungent. It also stains whatever it touches!
Meanwhile, droppings can end up in the cabinets or your heating and air conditioning vents. When this happens, you might breathe dusty dropping particles that contain dangerous illnesses.
In the last few years, there have been over 20 confirmed cases of deadly disease hantavirus in Idaho per the Center for Disease Control (CDC).
Finally, you might just hear them! If you hear squeaking or scurrying sounds, there's a good chance there are rats, deer mice or other rodents living in your walls or attic.
Roaches
Nobody wants roaches in their home. They're prolific. They carry diseases and get into your food. In addition, cockroaches know they have survival superpowers. This makes them fearless, so they crawl anywhere they please. This means leaving egg sacs and droppings just about everywhere.
It is time to act even if you only see "a few" roaches. Rapid breeding will lead to a massive infestation that will render your home virtually unlivable unless addressed.
Our Pest-free Satisfaction Guarantee for Nampa
If you ever experience pests between scheduled treatments, we'll come back out to give you an intermediate, complimentary treatment. Your comfort and satisfaction are our top priority.
Juan did a fantastic job, very professional and respectful.

---

Daniel was prompt, friendly, and courteous. He explained his work and made sure I had no questions regarding his service. Thanks!

---

Mike was quick about his work and covered all the areas most common to pests around the house and in garage. Very easy to work with!

---

Quick action and very responsive!

---
Got the Job Done the First Time!

Daniel serviced my home yesterday. Since I lock the side gate closest to the street, he had the common sense to check to other gate and found it was unlocked and available to allow service to my back yard. That's the type of common sense thinking I appreciate.

Thank you for taking care of me and getting the job done the first time. I don't do social media such as Twitter or Facebook. This is the only way I can communicate my sentiments. Thank you!
How We Get Rid of Your Pests for Good
One call to Croach® and you begin ridding your home of pests for good. We train your Croach® technician to find, eliminate, and prevent pest control problems.
During the initial visit, they will complete an inspection and apply your first treatment. Our eco-friendly pesticides will remove most of the pests right away. There may be a few hold-outs, but you're unlikely to see them.
On our second visit, we'll break the life cycle and use exclusion methods to block future access to your home.
Finally, we return every 60 days to offer follow-up treatments to maintain a protective barrier which ensures pests won't return. With our help, you can stop thinking about pests altogether!
It's time to stop worrying about pest control problems and enjoying your beautiful home and the lovely local Nampa amenities like our fantastic parks and recreation facilities.
Pest Control Services by Croach® Exterminators Near Nampa
Get rid of ants, carpet beetles, cockroaches, mice and rats, silverfish, spiders, wasps and other stinging, biting, crawling, and flying pests. We serve Nampa residents in single-family homes, apartments, HOAs, and light commercial buildings.
Eliminate Pests for Good
The team at CROACH® is thorough, professional, and experienced. We'll treat you with respect and care.
You don't have to live with nasty pests. Contact us to schedule service today.